The company 2K officially announced NBA 2K22 this week. It was disappointing that they didn't tell us any details about the gameplay or what's new this year. All we know is that there will be five athletes on the various versions of NBA 2K22, including the first-ever WNBA player.
Recently, NBA 2K22 has become one of the most discussed topics. It is exciting news about it that we have some. The NBA 2K games have been building up excitement for their latest game. But today they announced a release date as well as showing a short trailer to our fans.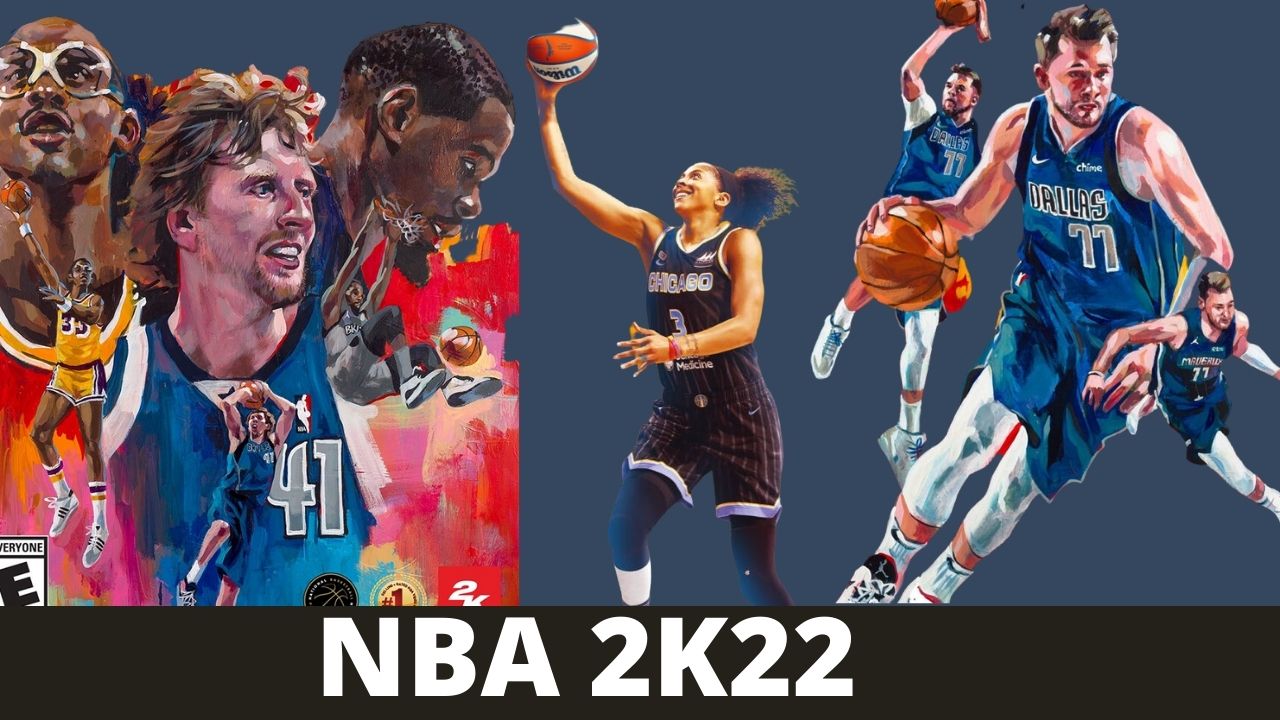 Related:
The trailer was about the game NBA 2K. This is a video game that people can play on their computer or console. There were people in the trailer who had customized players and played out scenarios in the NBA 2K games.
NBA 2K22: Release Date
The release date for the game is set to be Friday, 10th September 2021. The tweet from the official Twitter handle said "Anyone Anywhere can become a legend in #NBA2K22 starting September 10th, 2021."
Cover Reveals
NBA 2K22 has a new cover. It features Dallas Mavericks All-Star Luka Doncic. This player is very popular among the youth and is an emerging star of the game.
The cover of the 75th Anniversary Edition has Kevin Durant, Dirk Nowitzki and Kareem Abdul-Jabbar. It is an iconic cover that has a rising star, a recently retired champ and an OG of the sport.
Apart from this, the NBA 2K is making history. They put a WNBA star on the cover of their game.
Availability & Pricing
The game will be available from September 10, 2021. You can play it on Nintendo Switch, Sony Playstation 4, PlayStation 5, Xbox One and Xbox Series X/S and on Steam.
Anyone, Anywhere can become a legend in #NBA2K22 starting September 10th, 2021.

♥️ this tweet for exclusive sneak peeks and big updates throughout the year.

— NBA 2K (@NBA2K) July 14, 2021
The Standard Edition of NBA 2K22 will cost $69.99 on PlayStation 5 and Xbox Series X. The WNBA 25th Anniversary Special Edition will cost $69.99 and it is only for PlayStation 5 and Xbox Series X. It would be available at GameStop or EB Games in North America. The 75th Anniversary Edition will cost $99.99 and it will have cross-generation access for those who buy it on Playstation or Xbox consoles.
Why Buy the 75th Anniversary Edition?
It costs $20 more but is worth it because it includes:
100,000 Virtual Currency (VC).
You will get 10,000 MyTeam Points and 10 MyTeam Tokens.
There are 10 boosts for each MyCareer skill type and Gatorade Boost Type.
3 Sapphire MyTeam cards (one for each person, Abdul-Jabbar, Durant, and Nowitzki) and 22 MyTeam promo packs.
Diamond Jordan Shoes and Coach Cards can be bought in MyTeam Packs.
MyPlayer brand has T-shirts, a backpack, and arm sleeves. They have NBA 75th Anniversary cover athlete T-shirts too. MyPlayer is a cool brand because they also have skateboards that are custom designed with their logo on them.
Pre-order Bonus
You can pre-order this game now. You will get a bonus when you do:
5,000 Virtual Currency (VC)
5,000 MyTEAM Points (MTP)
10 MyTEAM Promo Packs (delivered one in once a week)
Luka Doncic MyPLAYER Jersey
A Boost for each MyCAREER Skill type
Rated Luka Doncic MyTEAM Free Agent Card
A Boost for each Gatorade Boost type
The pre-order bonuses for the game are available until September 9, 2021. They will help you to have a better gaming experience with NBA 2K22. If you have any other questions about the game, feel free to ask below in the comments section. For more content related to NBA 2K22, stay tuned here at Spiel Times.