For years, AT&T had a saleswoman on the TV. The woman was dressed in a blue shirt and fringes and she talked about the offers. People were not always interested in changing their data provider, but many people wanted to know who the actress was. After she had been on TV for some time, they stopped using her this year until just now. Her name is Lily Adams from AT&T commercials.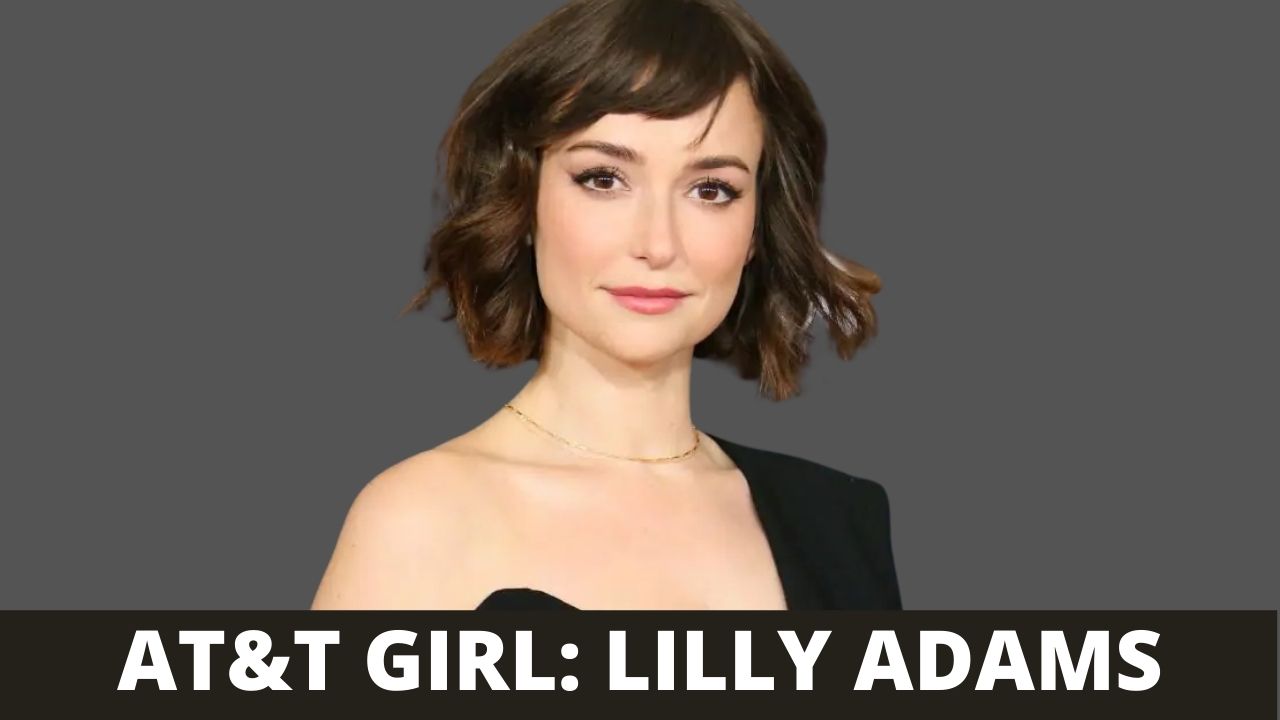 Related:
Who is Lily Adams From the At&T commercial?
Milana Aleksandrovna Vayntrub is an Uzbek-American actress. She has been on a lot of commercials for AT&T and other companies, as well as in some movies. She mostly plays parts that are not the main character but help the story move along.
The girl in the AT&T commercials is actually an actor. She has been on TV and movies before but she got famous when she started doing commercials for AT&T. The character of Lily Adams has appeared in these commercials from 2013 to 2016.
The actor took a break from the commercial, but came back this year. When she appeared on TV again in an AT&T commercial many people who liked her enjoyed it. Here are some videos of Milana Vayntrub that are from the AT&T commercials.
Popular Works of Milana Vayntrub:
AT&T ads (as Lily Adams)
Ghostbusters (2016, Paul Feig)
Californication (2014, Showtime)
This is Us (2016-2017, NBC)
Key & Peele (2013, Comedy Central)
Silicon Valley (2014, HBO)
ER (1995, NBC)
Days of Our Lives (1997, NBC)
Career History Of Milana Vayntrub
Vayntrub had always wanted to be an actress. She started with commercials, and did a TV show called ER. In that show, she was in one episode called Tatiana. ER is a medical drama on the NBC network. It ran from 1994 to 2009. It also launched the career of George Clooney. Vayntrub's next TV appearance was playing the younger version of Kristen DiMera on another popular NBC show called Days of Our Lives!
In 2001, Vayntrub played a Posse Member on the Disney Channel show, Lizzie McGuire. Hilary Duff plays Lizzie. Vayntrub prefers to play small roles and guest appearances in TV shows and films. She also starred in the 2011 film Life Happens with Krysten Ritter and Kate Bosworth. The director of the film is named Kat Coiro, who directed a show called Silicon Valley where Vayntrub was featured as Tara in two episodes. In 2013, she was featured in a music video by Letting Up Despite Great Faults (which is her band).
Vayntrub signed a contract with telecom giant AT&T. She starred in their ads as Lily Adams. Adams is a recurring role and has been on plenty of ads for them since 2013. Vayntrub also played the role of Tina Shukshin on Yahoo Screen's original online series, Other Space.
Apart from acting in various TV shows, Vayntrub has a YouTube channel called Live Prude Girls. She and her friend Stevie Nelson make videos there. They also have a popular web series with something called Something More Interesting. Live Prude Girls is on the countdown hosted by an online magazine NewMediaRockstars and it is number 33 out of 100 channels. Vayntrub has starred in several videos on CollegeHumor too.
Controversial News On The Life & Career Of Milana Vayntrub
In 2006, Vayntrub was dating singer-songwriter John Mayer. Everyone knew about them because he's famous. They broke up after a few months. Mayer is famous for his songs 'No Such Thing', 'Your Body Is A Wonderland', 'Daughters', and more. He has also dated other singers such as Katy Perry and Taylor Swift.
So, For more informative and interesting articles do follow our website TheNuHerald.com.