Angela Deem is a clinical psychologist and reality television star from the United States. She is most recognized for her Nigerian husband, Michael Ilesanmi, in the TLC reality series 90 Day Fiance. They first appeared on the second and third seasons of 90 Day Fiance: Before the 90 Days. Later, they were cast in the seventh season of 90 Day Fiance. They married on January 27, 2020. Michael's K1 visa was turned down. As a result, Angela traveled to Nigeria to marry Michael and ultimately filed for a spousal visa.
Story Behind Angela Weight Lose-How Did She Lose Her Weight In 90 days?
Angela Deem has a big frame with dark brown eyes, and her hair is blonde. Her additional bodily measurements are unknown. Angela Deem works as a clinician. She works at a hospice as an assistant nurse. Her professional career provides her with a good living. Aside from her job, she also participates in the reality show 90 Day Fiance. She was compensated well for her participation in the reality show.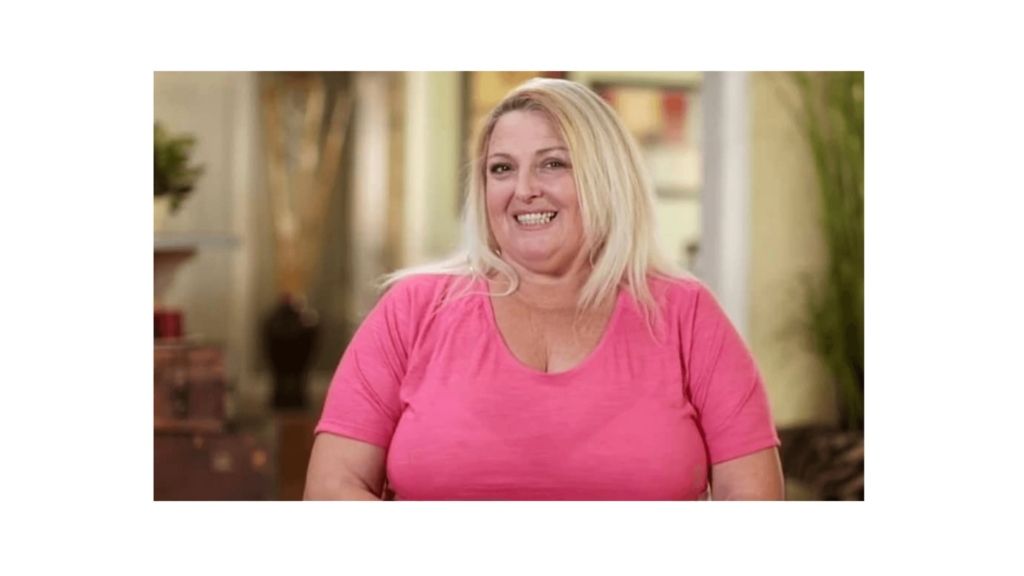 On July 28, 2021, she uploaded a picture on her official Instagram page showing her physique. She altered dramatically because of the operations. Many people are taken aback by her appearance since she seems many years younger than her actual age. Angela Deem well-known actress who starred in the television series '90 Day Fiance.' Deem has been working on this project since 2018. She was mainly chastised due to her weight, but she subsequently chose to concentrate on losing weight.
How Much Weight Did Angela Deem Lose?
Star of 90 Day Fiancé Angela is making excellent progress in terms of her health. ET recently talked with the outspoken 54-year-old reality personality, claiming that she'd dropped 100 pounds after weight reduction surgery.
During the 90 Day Fiancé: Happily Ever After? In season 5 tell-all that aired in October, Angela said she was getting set to have weight reduction surgery, which her husband, 32-year-old Michael from Nigeria, was completely against. Angela tells ET's Melicia Johnson that she has no regrets about her surgery and now has a lot more energy and confidence than she had before.
Angela said that she had five operations in one day, including gastric sleeve surgery, a breast reduction, liposuction, and the doctor discovering two hernias that needed to be repaired. She was cautious to point out that she did not get magic surgery and still had to work hard. She no longer likes things she used to enjoy, such as hamburgers and cake.
Meanwhile, Angela has said that she has not ruled out more surgery. When it comes to Michael's desire for a kid, Angela said that for the time being, she wants to enjoy her weight reduction and is still searching for someone to carry his or her child. She said she was still begging her daughter Skyla for one of her eggs, something Skyla had previously rejected.
What Made Her Lose Weight?
Angela realized she was gaining weight when she traveled to Nigeria the previous time," Deem, 55, exclusively told Us Weekly. And her large boobs had always been something that masked up her weight, but she noticed she is becoming bigger or swollen.' Since she felt she was no longer comfortable, she chose to lose weight.
Another factor that drove Deem to lose weight was discomfort. She would become out of breath while working at the grocery store. In addition, this was not a disease, but rather a state brought up due to her weight. She felt like the one she was growing older, and the weight increase was just a part of the process. She was, nevertheless, determined to reduce weight. Because of this boost in morale, she embarked on her weight-loss quest.
Angela's husband was also a reason for her decision, of her weight loss journey. Deem desired to reduce weight to impress her spouse. She thought Michael [her husband] was young and deserved someone in her age range. However, things did not go as planned since her spouse as opposed to the notion.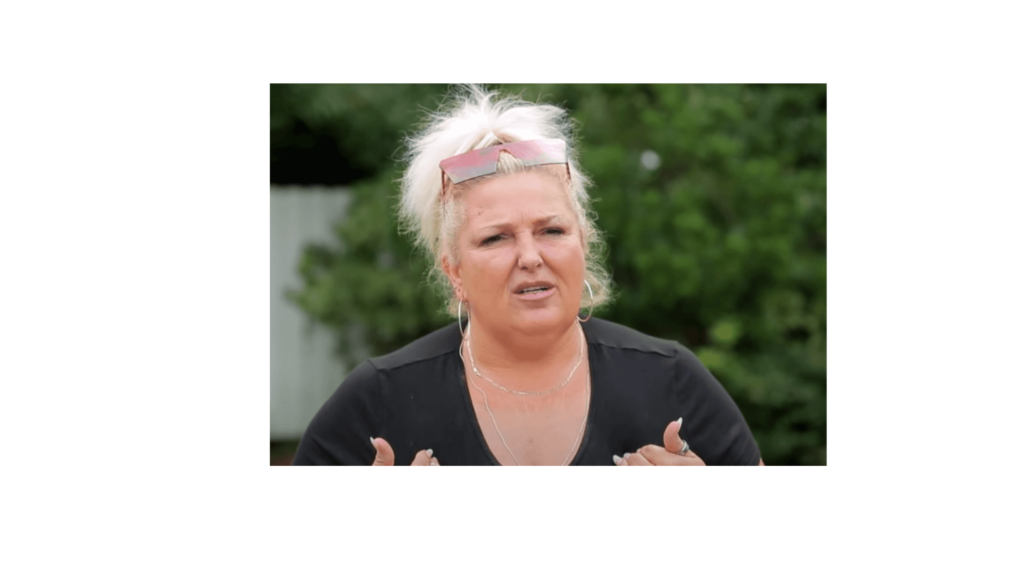 However, nearly a year after her August 2020 weight reduction surgery, 90 Day Fiancé actor Angela Deem seems to have attained the young appearance she desired. Angela has yet to have a facelift, but the grandmother of six stunned her Instagram followers with a picture where she stood with her long blonde extensions and a natural-looking face.
In the post, Angela's endorsement of a weight reduction product got her called out since TLC viewers knew the key to her slender frame is surgery. However, the majority of the responses praised the 90-Day Fiancé star.
What Are The Changes That Happened In Her Life After Weight Loss?
According to admirers, Angela Deem, the 90-Day Fiancé series hero, has become a new person after losing weight. Angela (who now appears in 90 Day Fiancé: Happily Ever After? with husband Michael Ilesanmi) had five operations in a single day in August 2020.
Angela had a breast reduction, liposuction, and two hernia surgeries in addition to the gastric sleeve surgery. Angela lost approximately 100 pounds in a year, and admirers believe the change was emotional and physical. Angela, renowned for her abrasive conduct on the TLC reality program, has she altered her ways for the better or, the worse?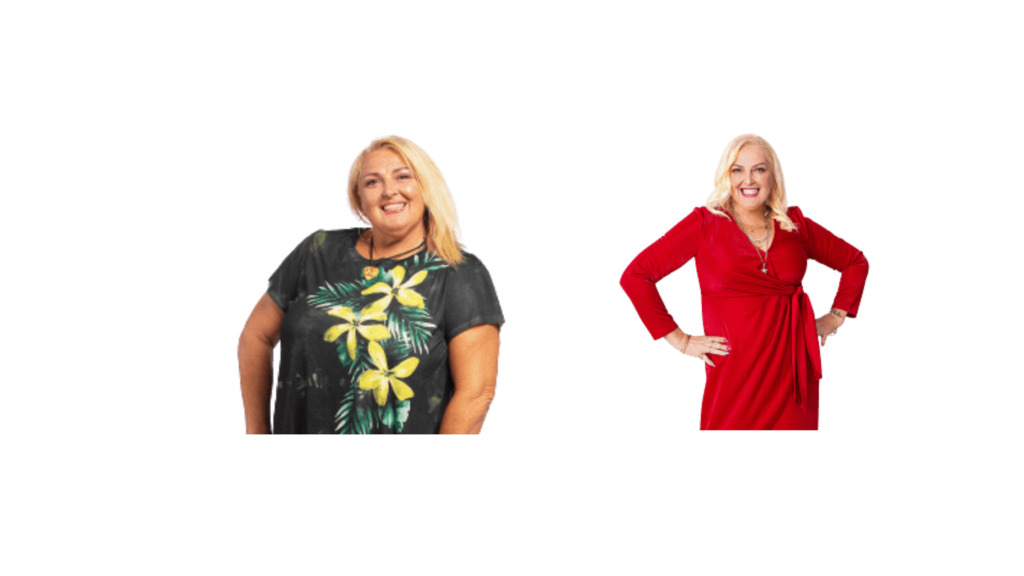 Fans did not anticipate Angela becoming an iconic face of the 90-Day Fiancé series when she first appeared in 2018. Angela was unapologetic from the beginning. Her loud cackling and obscene jokes stole her admirers' hearts. On the other hand, Angela has developed unusual notoriety since the beginning of 90 Day Fiancé: Happily Ever After. Season 6.
Although Angela has been abrasive with Michael from the beginning, many viewers have described her attitude after the weight reduction operation as disgusting.
Verdict
However, as anticipated, Angela seems to have sailed through the post-weight reduction surgery procedure with flying colors and will unveil her complete makeover in the season 6 finale. With Angela's health no longer a worry for fans, the emphasis may now turn to the other question of whether she is still with Michael. Angela's weight reduction choice caused conflict between her and Michael, and with him still missing in America, several fans believe a 90-Day Fiancé divorce is on the way.
You might read more: The Smoothie Diet Reviews – Does The 21 Days Weight Loss Plan Improve Health?