For clinically stable outpatients with symptomatic COVID-19, neither aspirin nor apixaban reduced the rate of serious adverse cardiovascular or pulmonary events compared to placebo.
COVID-19 was used by doctors and scientists to compare anticoagulant and antiplatelet medication in symptomatic but clinically stable outpatients.
COVID-19 Outpatients Do Not Benefit From Antithrombotic Treatment
Low-dose aspirin, prophylactic-dose apixaban, therapeutic-dose apixaban, or placebo (164, 165, 164, and 164 participants, respectively) were given to participants at random for 45 days.
With the rise in the number of patients infected with coronavirus, the experts also tried to find various treatment options to help them recover quickly.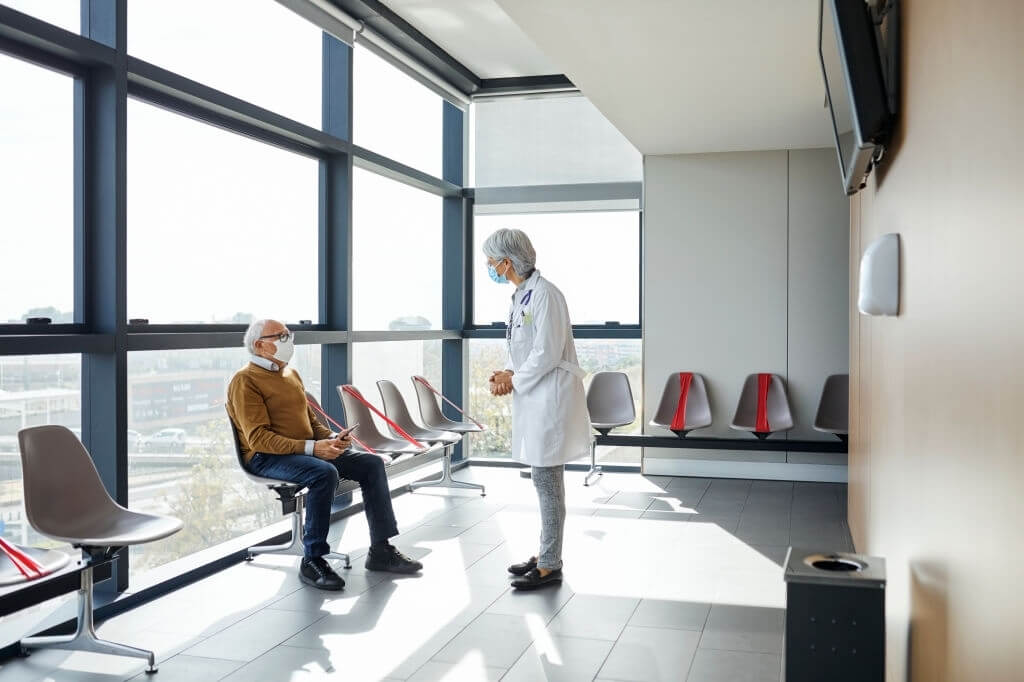 However, after several studies of various treatments offered by experts, it is found that some of these treatments have not proven effective for the health of the patients in any case. The name of antithrombotic treatment is also added to this list now when a research report is submitted by a team of experts. They have checked data from various states and come to such a conclusion.
The trial data and safety monitoring board suggested that the experiment be terminated early on June 18, 2021, due to lower-than-expected incident rates; at the time, 657 (about 9%) of the 7,000 participants had been randomly allocated.
The adjudicated primary endpoint (composite of all-cause mortality, symptomatic venous or arterial thromboembolism, myocardial infarction, stroke, or hospitalization for cardiovascular or pulmonary cause) occurred in 0.7, 0.7, 1.4, and 0.7 percent of participants in the aspirin, prophylactic-dose apixaban, therapeutic-dose apixaban, and placebo groups, respectively, of the 558 participants who started treatment.
When it came to bleeding events, the risk differences were 2.0, 4.5, and 6.9%, respectively, when compared to placebo; none of the bleeding events was life-threatening.
The author of an accompanying editorial states, "Early observations from clinical practice and good results from nonrandomized research inspired many physicians to employ therapeutic-dose anticoagulants and antiplatelet medicines for a variety of patients with COVID-19, including stable outpatients."
"However, even in the midst of a pandemic, well-designed and sufficiently powered randomized clinical studies are required to determine the benefits and risks of medicines."
Anticoagulants and antiplatelet medication should not be started for nonhospitalized COVID-19 patients to prevent venous thromboembolism (VTE) or arterial thrombosis unless the patient has other grounds or is enrolled in a clinical trial.
Outside of a clinical trial, there is currently inadequate data to suggest either for or against the use of thrombolytics or anticoagulation doses higher than the preventive dose for VTE prophylaxis in hospitalized COVID-19 patients.
Regardless of the status of their coagulation markers, there is currently inadequate evidence to suggest either for or against routine deep vein thrombosis screening in COVID-19 patients without signs or symptoms of VTE.
The likelihood of thromboembolic disease should be considered in hospitalized COVID-19 patients who exhibit fast deterioration of pulmonary, cardiac, or neurological function or sudden, localized loss of peripheral perfusion.
There are currently no data to support the measurement of coagulation markers in COVID-19 patients who are not hospitalized (e.g., D-dimers, prothrombin time, platelet count, fibrinogen).
Hematologic and coagulation parameters are frequently examined in COVID-19 patients in hospitals; however, there is currently inadequate evidence to determine whether or not this data should be used to guide management decisions.
Patients who are taking anticoagulant or antiplatelet drugs for underlying illnesses should keep taking them if they are diagnosed with COVID-19.
An American Society of Hematology recommendations panel conducted a meta-analysis to assess the chances of bleeding and thrombotic events in COVID-19 patients treated with prophylactic dose anticoagulation vs those treated with intermediate or therapeutic dose anticoagulation. 
Overall, there was no difference in the risk of VTE and mortality between individuals who received preventive dosage anticoagulation and those who received higher doses of anticoagulation.