The rampant surge of Omicron has meant that millions of affected people are not able to work normally. Not everyone is lucky to get paid sick leave, and they are left with no other option but to work from home. Millions of such people are not getting paid sick leave as their employers cannot afford such provisions. In that situation, the workers have to either work from home or lose their earnings for some duration.
Omicron Forces People To Choose Between Health And Paycheck
During the initial days of the pandemic, most employers provided paid sick leave. However, after the availability of vaccines, the situation was somehow brought under control, and the employers rolled back such provisions. Not many people expected that Omicron would surge in this manner. The new variant has been able to evade vaccine protection, and it has even affected those who have taken both doses of vaccines.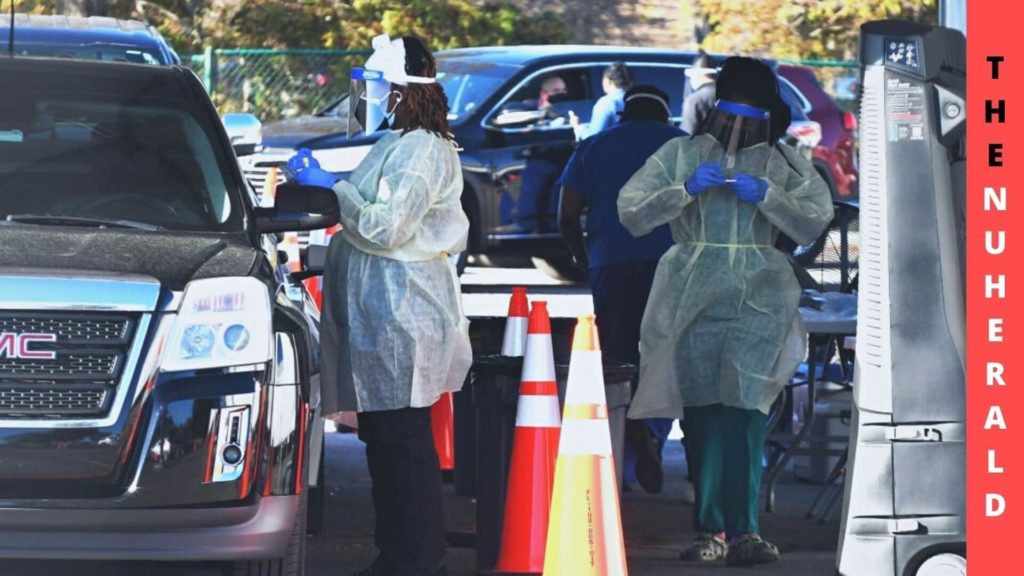 Public policy experts are of the opinion that this is a difficult situation as there is a shortage of labor due to the surge of the new variant. When people do not have the luxury of getting paid sick leave, they may have to turn up for work even when they are infected. This can further spread the infection and lead to chaos.
Workers in the low-income group are more affected, while workers who get good pay are eligible for such paid sick leave. According to an employee benefits survey conducted last year, more than 60% of the workers in the low-wage category do not get paid sick leave benefits.
Many sick workers showed up for work as they could not afford to lose their paycheck. Some employers said that workers were eligible for paid sick leave only when the covid test was positive, and when the results were negative, workers did not get such provisions.
One of the workers who spoke to the media said that he took three days when he fell sick as he waited for the test results. When the test results came negative, he said he could have gone to work for three days without mentioning his symptoms. It was a difficult decision as the worker lost about $150 every day for three days. But he chose to take leave to keep his co-workers safe in this situation.
However, not everyone thinks this way, and some workers have no option but to continue work even when they are sick as they do not have enough emergency funds. Some employers like Kroger are discontinuing the paid sick leave benefits for those workers who are not vaccinated. But those workers who are vaccinated are eligible for two weeks of paid sick leave when they are infected with covid.
Even Walmart has reduced the duration of paid sick leave benefits from two weeks to one. During the initial days of the pandemic, the federal government had imposed a mandate on employers to provide paid sick leave when workers were infected with Covid. However, as vaccines became available easily, such mandates were relaxed.
The Biden administration has plans to regulate this situation in the future. The plan is to encourage employers to provide paid sick leave of at least 20 days per year for workers in every category. The government plans to provide some tax benefits for employers who provide such benefits to workers. However, the bill has not yet been approved, and it is unlikely to get approval in the near future.
Meanwhile, workers are in a dilemma, and they have to choose between their paycheck and health in this situation. Most of them who cannot afford to lose their daily wages are willing to work even when sick.