Isabelle Weidemann Of Canada Wins Her Second Medal At Beijing Olympics 2022: Know More About Isabelle Weidemann Net Worth, Bio, Height, Personal Info, Career. Isabelle Weidemann of Canada brings home her second medal in Beijing Olympics 2022 and becomes Canada's first double medalist in Beijing Olympics.
Isabelle Weidemann won her second medal on Thursday in the women's 5,000-meter speed skating final. Weidemann finished in the second position.
Wiedemann skated a time of 6:48:18 and won the silver medal in the race. Irene Schouten of the Netherlands acquired the gold medal with a skating time of 6:43:51 and Martina Sablikova of the Czech Republic won the bronze medal with a skating time of 6:50:09.
What We Know About Isabelle Weidemann!
Weideman won bronze in the 3,000 meters at the Ice Ribbon Oval last Saturday. Weidemann also is the first Canadian athlete to reach the podium at Beijing Olympics 2022.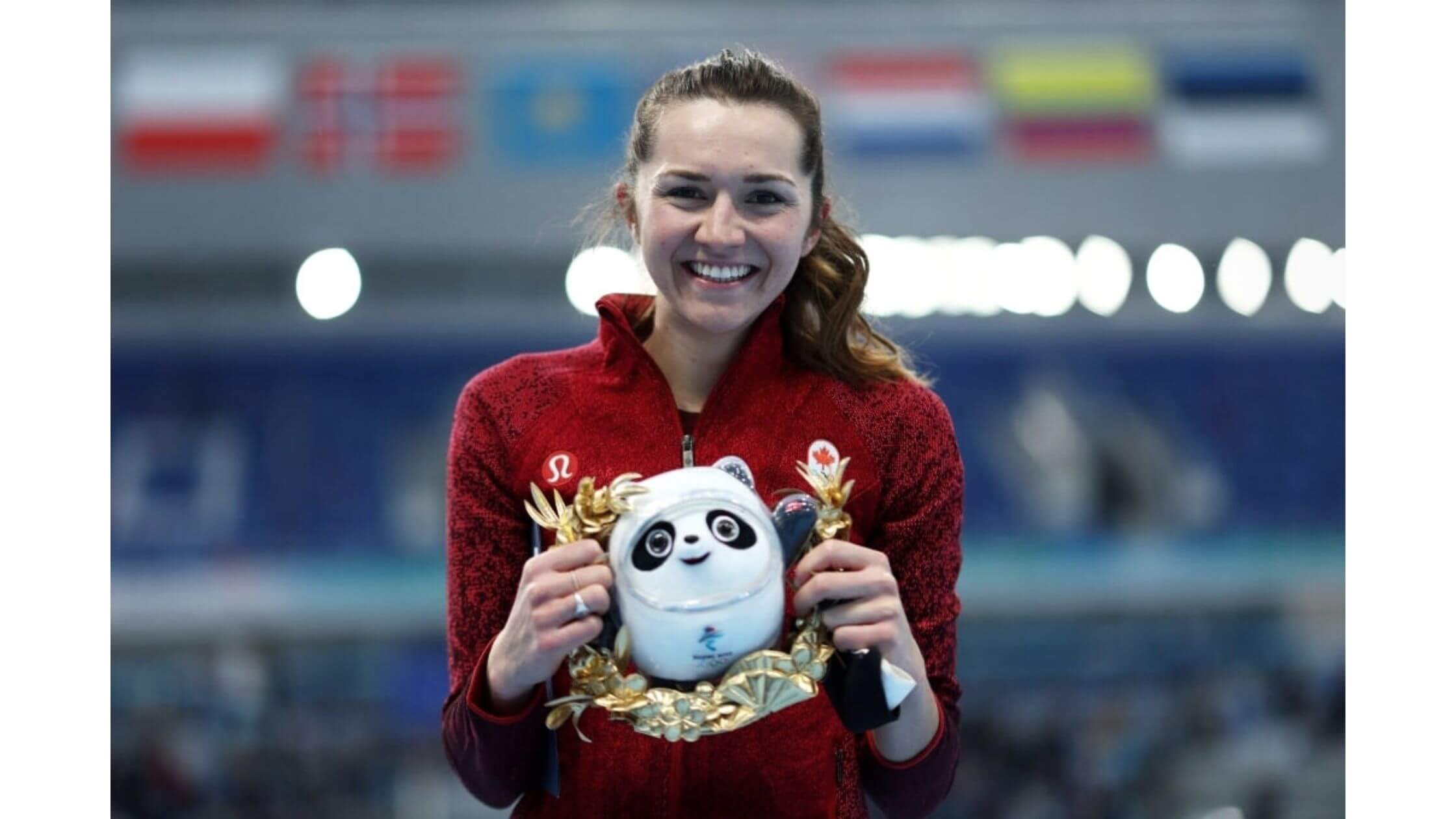 When talking with the Canadian Press after her win, Weidemann said, " I am so excited. I am overjoyed. Winning a medal earlier in the week I thought was the top of it, so this is also very exciting.
I was hoping the 3,000 wasn't a fluke". She also added, "Schouten is incredible. Just watching her skate, she takes the level up so much. I hope in the future I can push her time and push the event even more.
The faster more women can go, the better". Isabelle Weidemann will be in the women's team pursuit on Tuesday with teammates Ivanie Blondin and Valarie Maltais.
Isabelle Weidemann Biography
Isabelle Weidemann was born on July 18, 1995, in Ottawa, Ontario, Canada. The athlete was raised by her parents father John Weidemann and mother Laurel Rockwell. Weidemann has two siblings, Jake Weidemann and Lily Weidemann.
Isabelle's family was supportive of her interest in skating at a very young age and both her siblings are also athletes who competed in Canada's national finals.
Weidemann's brother, Jake Weidemann is a 20-year-old Ontario Quest for Gold athlete who trains with the Calgary training group, and her sister, Lily Weidemann competed in six Canada Cup 2 races against senior-level skaters. Isabelle Weidemann completed her education at the University of Calgary from where she earned a degree in science geology.
Isabelle Weidemann Age, Career and Networth
Isabelle Weidemann started skateboarding at a very young age and at the age of 12, she began speed skating. Along with speed skating, Weidemann also played soccer, track and field, and several other games.
Isabelle Weidemann's first competition as a professional athlete was at the World Junior Speed Skating Championships in 2014 for the Canada national team. This was Weidemann's first major breakthrough.
Later, she began her full senior season in the 2015-2016 World Cup Competition, and at the 2015 World Single Distance Speed Skating Championship, she finished in fifth place in 5,000 meters. In the same year, Isabelle Weidemann was awarded as the 'Speed Skating Canada's Rising Star of the Year'.
Isabelle won her first World Cup medals in the 2017-2018 Worldcup season as part of the team pursuit. Weidemann's first Olympic competition was in the year 2018 at PyeongChang in which she finished the sixth position in 3,000 meters and seventh position in 5,000 meters.
During the 2018-2019 Worldcup season, Weidemann won a gold medal and also reached the podium several times at Tomokomai. In the 2020 Worldcup season, she finished second overall in the World-cup standings for long-distance events and has won two gold medals.
In the same Worldcup season, Weidemann also won a bronze medal as part of team pursuit with Ivanie Blondin and Valarie Maltais at the 2020 World Single Distance Speed Skating Championships. In 2022, Isabelle Weidemann wins two medals at Beijing Winter Olympics
Isabelle Weidemann Height And Weight
Isabelle Weidemann stands at a height of 6 feet 2 inches (176 in centimeters) and weighs approximately 70 kgs (154 lbs).