Are the rumors of Carrot Top's sexuality true? Although he appeared in several TV shows, he is best known for his standup comedy and he is one of the best prop comedians around the entertainment industry. His real name is Scott Thompson.
He has a huge fan base for his curly red hair and for his eccentric personality which promotes the intensity of his comedy. He has thousands of viewers for his regular shows at the Luxor Hotel in Las Vegas.
Is Carrot Top Gay?? "That's Hurts Your Feelings, Right?"- A Journey Through Carrot Top's Dating Life 
His fans have been searching for his personal details as he did not mention any deep information about his private life.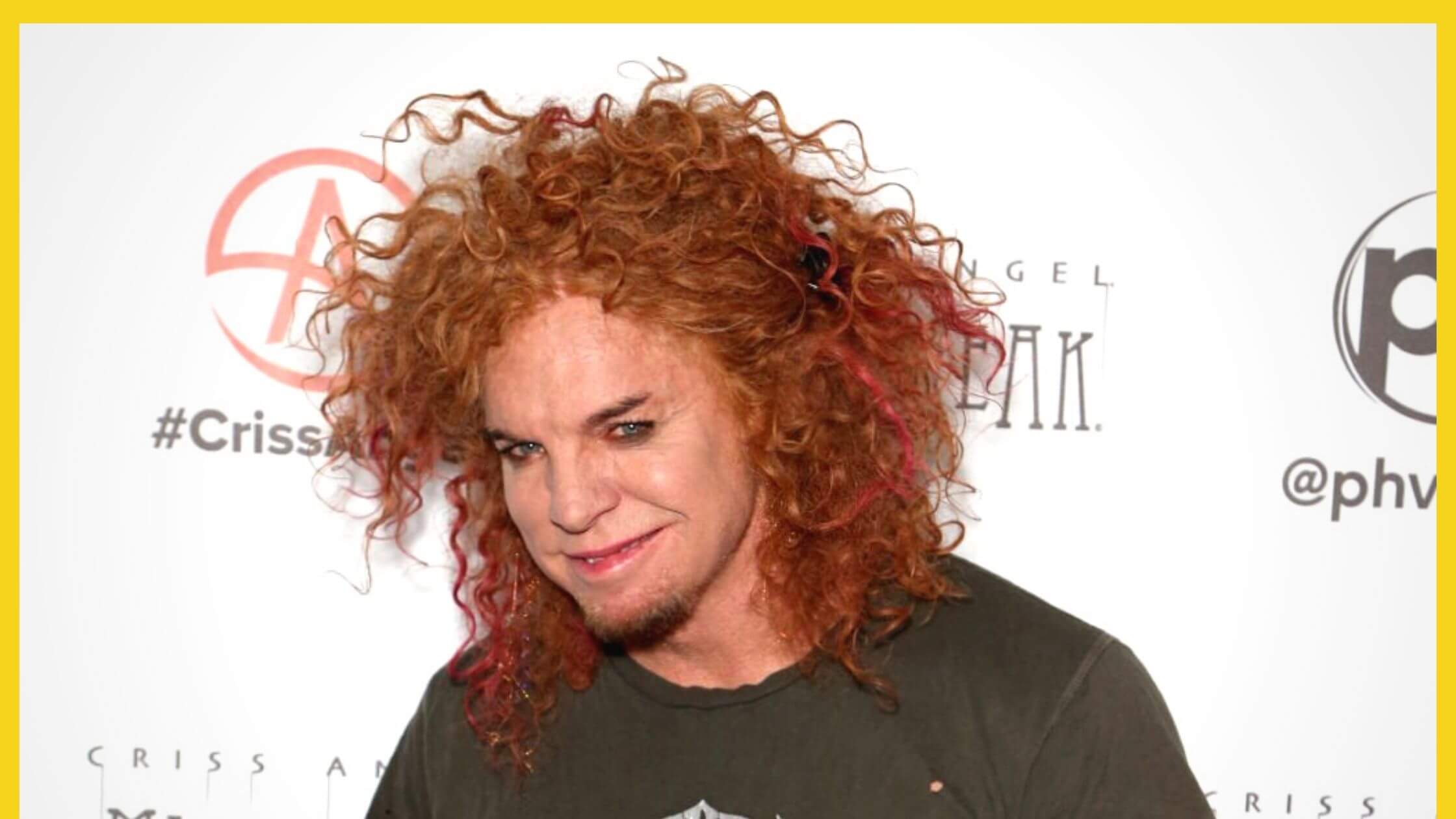 Recently Carrot Top stated that he was "seeing somebody", in Joe Rogan's podcast. It reflects a few details about his relationship status and sexuality. So, now the fans are confused about his sexuality, whether he is gay or not. The following sections will help you to find out the sexuality of Carrot Top.
"He Is Gay"- Making Fun Of The Rumors
Being an eccentric personality, Carrot Top has been facing several rumors about his private life including his sexuality. Many people portrayed him as gay and he reacted to the rumors through his comedy.
It is the rumors that mold Top as a proper comedian with endless topics. Recently he showed his photo with Lance Bass in his show and said "And I'm the one wearing the mesh tank top". He is enjoying the rumors by making fun of them. 
Carrot Top shared his viewpoint in an interview to The Tampa Bay Times, "I make fun of the fact that we care so much about the gay stuff. We spend months on that, instead of going after real issues that could be of importance."
Although he is making fun of the rumors, his statement to Las Vegas Magazine reflects that he is hurt by several rumors.
"People say, 'Carrot Top is gay' or 'Carrot Top got a facelift'. Would I look better with a facelift? Or 'Carrot Top does drugs.' It's so absurd and people say to me, 'That hurts your feelings, right?' Some of it does. But I'm a big fan of self-deprecating humor; that's my whole thing", he told Las Vegas Magazine.
Is Carrot Dating Amanda Hogan?
As of 2022, Carrot Top is dating Amanda Hogan who is a caterer in Las Vegas. Amanda Hogan's photo with Carrot Top first appeared on social media in March 2015. So, it seems that the couple has been enjoying their relationship privately for 7 years.
Carrot always kept their relationship away from the limelight. However, he posted a few photos with Hogan on his official Twitter account. Many people criticized the couple's 18 years age difference as Carrot is 56, and Hogan is 38 years old. 
Stay tuned with us on TheNuHerald.com. And we are adding new things.