Margaret Qualley and Jack Antonoff's romantic date became viral!! "The Leftovers" fame appeared in the Critic's Choice Awards 2022 with his boyfriend and well-known musician Jack Antonoff.
Both of them spent their date night at that ward ceremony and they took to the red carpet with wrapping in each other's arms. Both of them spent lots of time together and became stars on the red carpet. Margaret, 26, has been nominated for the Best Actress in a Limited Series or Movie Made for Television.
Her role of Alexa in Netflix's "Maid" got a nomination for the 2022 Critic's Choice Awards. Although it is expected an award for Margaret Qualley, the award went to Kate Winslet for her stunning performance in "Mare of Easttown". Kate's role as Mare Sheehan has been a topic of discussion since the release of that film.
Margaret Qualley And Jack Antonoff Were Spotted Holding Arms On Date Night! 
Margaret Kelly happily spent her time with Jack Antonoff even though she left without receiving the award. There are many photos of the couple that show both of them together enjoying the date night on the award show.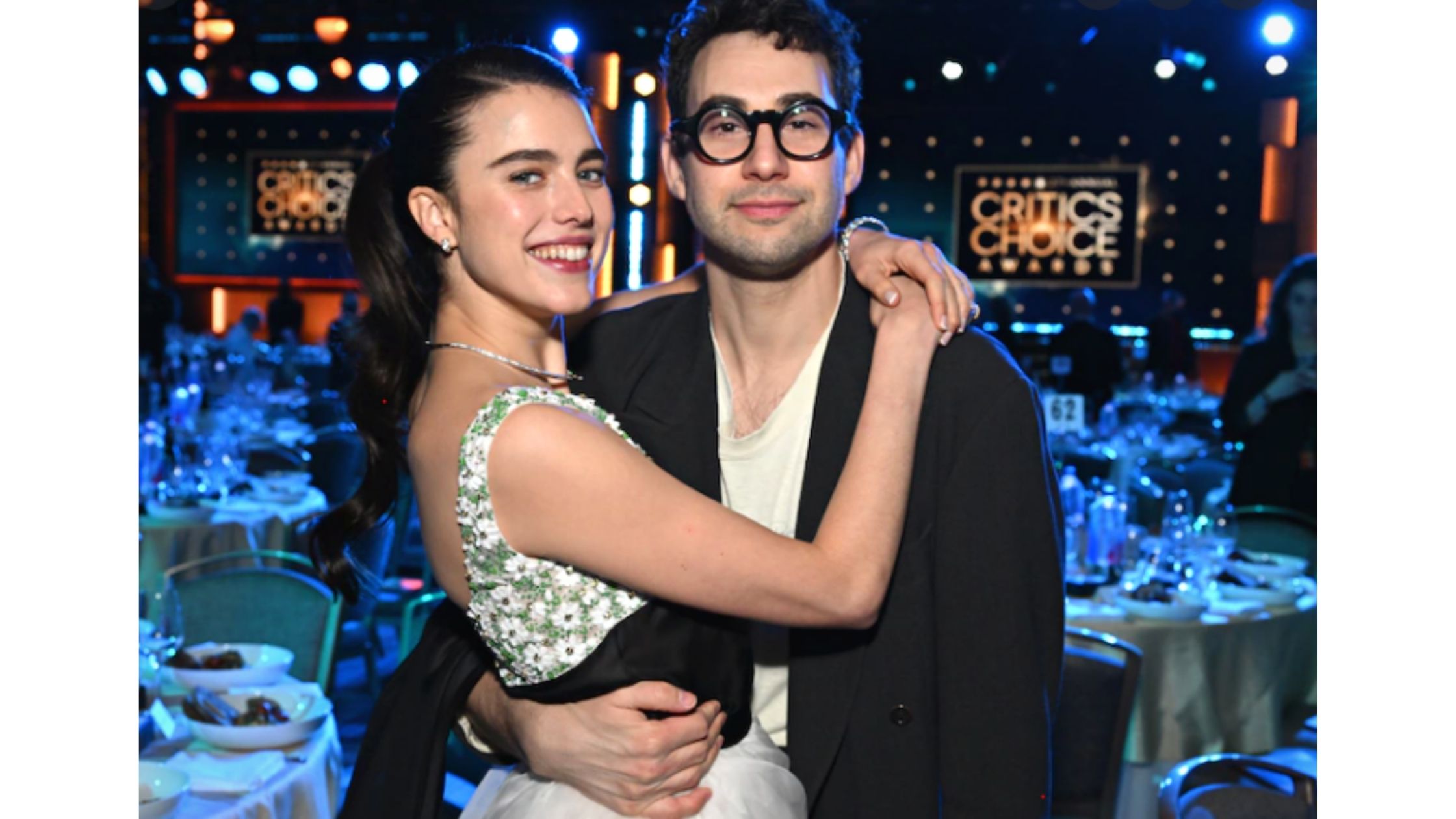 As per the sources from the Critic's Choice Awards, Margaret Qualley's dress was also a main attraction of the Award show. The floral print at the top of her dress is gorgeous with the remaining portion layered with tinsel at the waist.
Margaret appeared in a princess look, while Jack Antonoff, 37, preferred a more casual look. He wore a black coat layered over a white T-shirt and he is also very handsome in that executive look.
Although their dress is not at all matching, their couple's appearance on the red carpet on Sunday, March 13 was mind-blowing. 
In August 2021, the "Once Upon a Time in… Hollywood" actress was spotted with Jack Antonoff on a date in New York. The hitmaker Antonoff and Margaret did not officially reveal their relationship.
However Margaret was spotted with the Bleachers singer on many occasions and there are many photos of them including holding hands, kissing, and cuddling.
Fans have been waiting for an official confirmation of Qualley and Antonoff's relationship. Their appearance together in this award show declared that Margaret is in a deep relationship with the American singer, multi-instrumentalist, songwriter, and record producer Jack Antonoff.
Antonoff had relationships with many actresses before he began dating Qualley. He had dated the actress Lena Dunham and that was a long-term relationship that ended in 2018.
But, Antonoff is the first musician boyfriend of Margaret Qualley. Although she has dated many actors and producers, it is the first time she spent her personal life with a musician.