Recent social media trends and box office sales show that Hollywood is struggling hard to understand Gen Z. It is a well-known fact that the new generation has an attitude that is wilder than the previous ones. The opinions and the sense of humor of the new generation differ a lot from that of the previous generations. Hardly anyone in the current generation carries shoulder pads or a formal seagull's hairstyle these days.
Hollywood Is Completely Out Of Touch, Proves The 'GentleMinions' Trend
Though many things have changed still many things have remained the same over the passing years like the way of film marketing etc. With the era becoming more digital, social media posts have replaced the physical posters which were used to promote films and shows. People nowadays watch the trailers of films on YouTube rather than watching them on their television sets.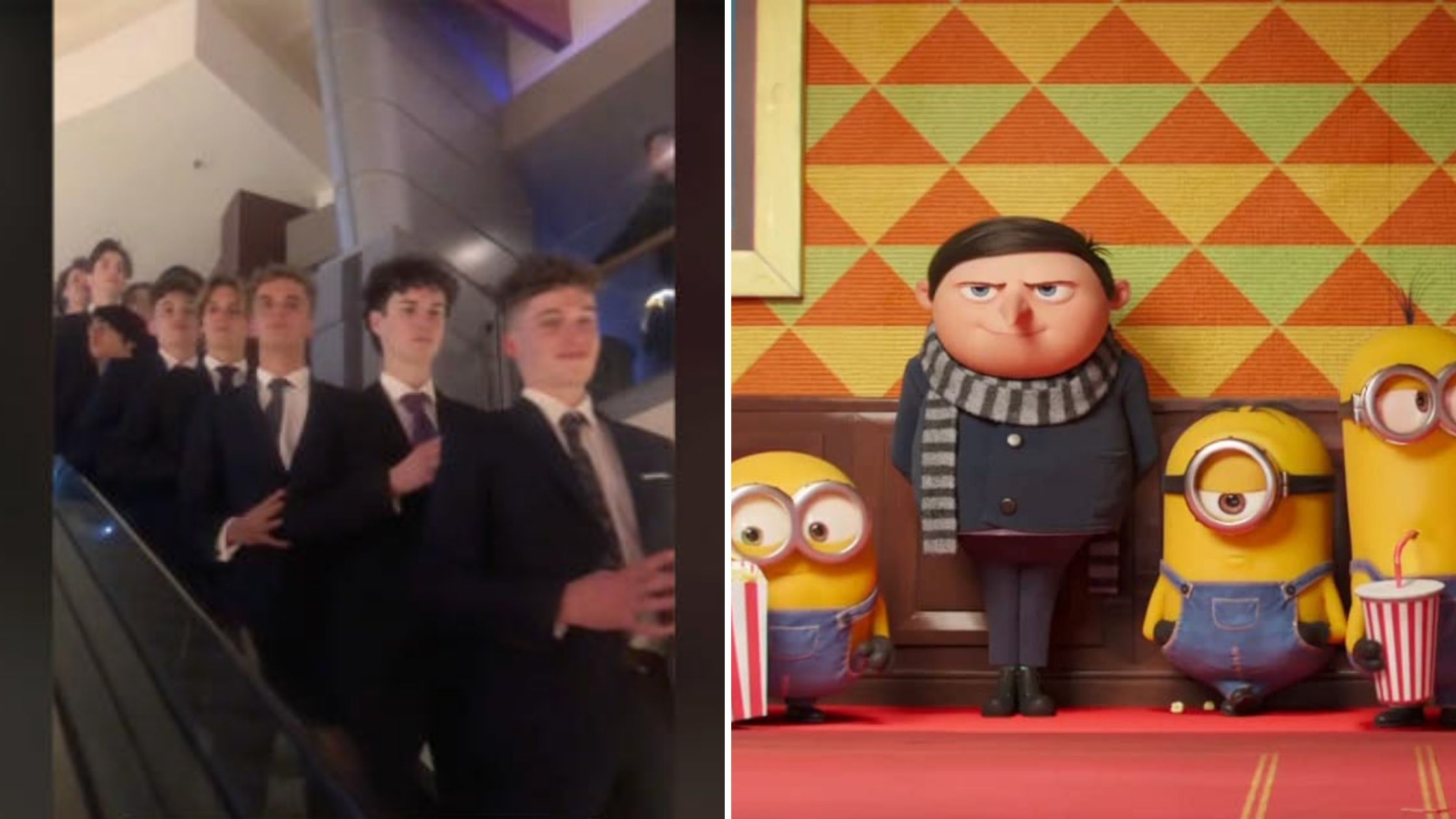 It seems that things have to change once again if Hollywood continues to thrive in the future the way it does nowadays. This New generation is proving that Hollywood nowadays is no less than a complete mess when it comes to marketing movies.
For instance, Morbius – a Marvel film that was released this year, started trending on social media several weeks ago. This marvel film was especially trending on social media sites like Twitter and TikTok. The trend went so deep that the Sony production company behind Morbius made up its mind to re-release the film in the cinemas. However, Sony made a mistake here. Sony failed to understand that Morbius was trending because the new generation was satirically making fun of it. Generation Z hardly had any desire to watch the film in cinema halls. After this when Morbius was re-released it went badly flopped. This mistake cost sony a hefty amount.
When it comes to Minions: The Rise of Gru – a kids', which is a film currently in theatres, is trending on social media because Gen Z is again making fun of it the way it did for Morbius. Learning from past experiences, Sony should not expect generation Z to watch the films in the theatres. If you think this, then you are surely wrong. Entire Social media is now full of videos of The Gen Z men hopping to the cinema just to see Minions. It was also noticed that many of these fans are even posting videos of them throwing bananas at the cinema screen as the film starts.
Though they are doing this to mock the Minions, the result of all this is nothing but an increase in box office sales. So far, smashing all the previous records, Minions has made over 200 Million US Dollars worldwide.
The official Twitter account of Universal tweeted a few days ago, "to everyone showing up to Minions in suits: we see you and we love you". It seems it is hard for Universal to understand that Gen Z is not buying the tickets to watch the film or they're doing it to mock it.
Read More: