Is there a need for Covid vaccine booster shots? Yes, but immunocompromised people should be prioritized according to experts.
Due to a surge in cases, the US government seeks ways to protect about ten million immunocompromised Americans who could not receive adequate protection from Covid-19 jabs. As per the FDA spokesperson, the food and drug administration and the centers for disease control are assessing the probable usage of booster doses.
According to the spokesperson, 'the agency is involved in a procedure to consider whether and at what time a booster might be necessary. This process is based on the clinical trial data, cohort data as well as account laboratory data. According to Dr. Anthony Fauci, immunocompromised people who are about 3 percent of the US population than Americans are in a separate category. This is because they cannot get their immune protection from the Covid-19 vaccinations. He added that some measures should be taken as soon as possible to get those people protected.
Is There A Need For Covid Vaccine Booster Shots?
According to one doctor who referred to a phenomenon on Twitter as ' booster mania', few people are taking the matter into their hands and determining that either a second dose or a third one depends upon which vaccine they got.  Also, last week, Rochelle Walensky, CDC director, alleged that she hopes that the population can capture in research studies to understand the response of booster dose better and are they safe .'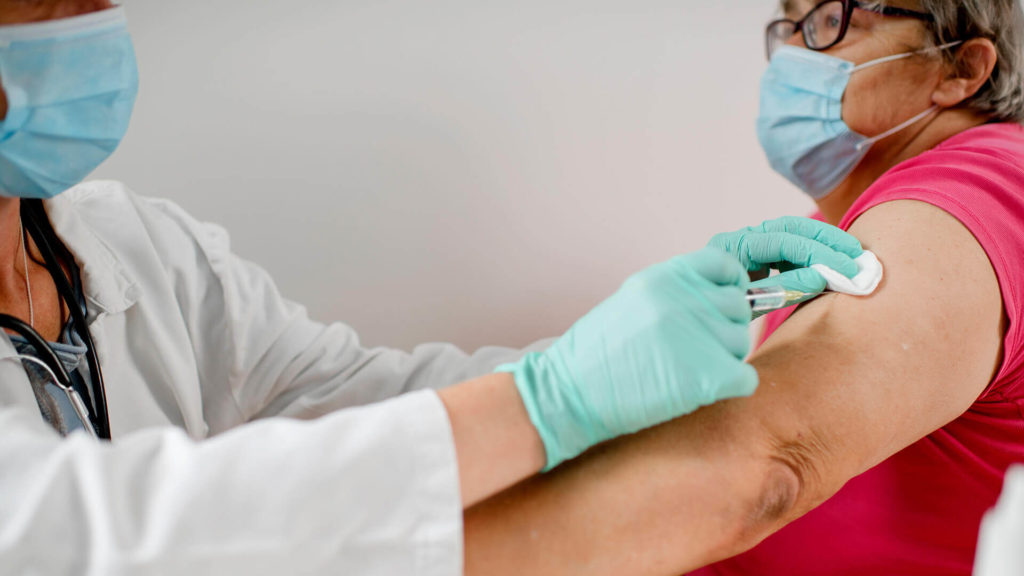 According to a matter published on Wednesday in the New England Journal of Medicine, it confirmed that
immunocompromised people that includes transplant recipients and cancer patients, are not only more prone to severe covid infection but are also considered as a petri dish in which more dangerous and contagious variants can develop.' Thus immunizing and protecting them should be a priority and is more vital.
About two weeks ago, many federal advisory committee members alleged that people who are severely immunocompromised should consider having a third dose of the jab. They should also continue wearing masks should gather where they are sure that people around them are vaccinated. The committee also suggests a booster dose that will help them and will not cause any harm. But the committee does not have a regulatory authority that can officially recommend the booster dose, and for this FDA should act quickly.
A booster dose is not available for all yet
According to Fauci, immunocompromised people should be kept on priority to get a booster dose as they were never fully protected. On the other hand, healthy people have a strong immune system and also got adequate protection from vaccines, so they should wait longer for a booster dose.
Also, the director-general of the WHO, Dr. Tedros Adhanom Ghebreyesus, requested countries to keep a hold on booster doses for healthy people and to prioritize the immunocompromised people. An epidemiologist at Boston University School of Public Health, Ellie Murray, said that she supports this argument that boosting healthy people with booster shots will make a small difference in slowing down the pandemic. Instead, giving the same doses to those who have weakened immune systems and unvaccinated people will greatly impact the same. In addition, according to her calculations, fully vaccinated people who have single-dose yet will also be more effective.
Immunocompromised are at high risk.
Immunocompromised people are more prone to viruses, and on this, Fauci says that as he is above 80 now, he will need a booster dose sooner in comparison to younger people. According to an internist at New York-based Northwell Health, Dr. Maria Torroella Carney, the Immune system of a person weakens with age, and response to the vaccine is estimated to fall around 80, which should be kept in mind. She showed her concern about her older and immunocompromised patients and is waiting for government guidance, too, as they will recommend a booster does for them.