The UK travel rules changed and came into force yesterday; now fully vaccinated people can visit France without quarantining themselves on their return to the UK.
Although the rule changes were announced according to Brittany Ferries, it had received a surge in bookings. However, the travel agents also said that the rule of relaxing the quarantine time for the UK's most famous destination came late to save the summer.
UK Rules Change: Quarantine Free Travel From France Resumes
On the other said travelers in Mexico had to rush back to avoid the hotel quarantine. However, the latest changes to the UK's traffic light system for travel rules were relaxed for many countries. For example, France shifted from its amber plus category to an amber list in which kids and fully vaccinated people do not have to quarantine themselves on their return. However, unvaccinated travelers have to self-isolate themselves at home for ten days.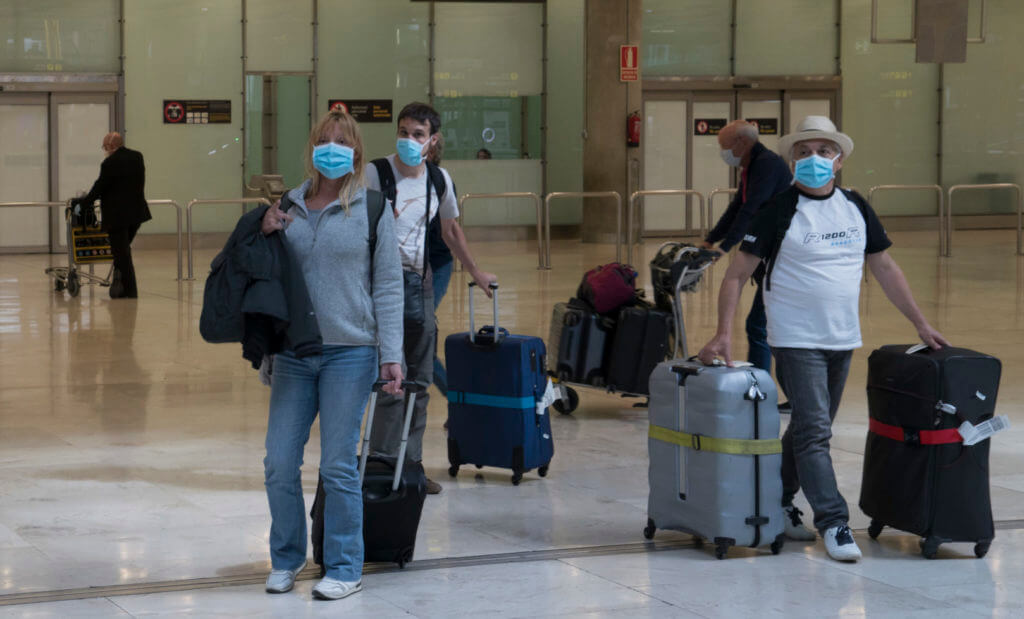 On Sunday, the UK recorded about 27400 new cases and 39 deaths. The data reveals that after a consistent fall since mid of July, the overall weekly cases increased are compared to the previous seven days to about 1.9 percent.
The reaction of people benefited from the rule change
Out of people who benefited from this rule change, Emma Wood is one who lives in Leon, France. His parents are planning to visit France from Northallerton, North Yorkshire, to meet Emma's six years old daughter for the first time. She said that 'we are so grateful and pleased but crossed fingers until they are here.' She added that 'generally she saw her parents five to six times in a year, but she hasn't met them for more than a year due to coronavirus. But, she says, 'my mom is desperate and can't wait to see her granddaughter.'
Another one also benefited from rule change as Londner Kyle Frank booked a trip and planned to drive to Nice as he feels it is safer that journey on the plane. He told the media that 'it is great to book it before but as changes are so rapid that we could not understand when it will be safe to travel.' He added that also' there will be no quarantine so I can directly back to work.'
According to the chief executive of Brittany Ferries, Christophe Mathieu alleged the company had noted a rise in bookings following the rule change, but the company still expects a quarter of an overall number of travelers. As per his wordings, 'let's be realistic as we require about ten thousand bookings to make up this poor season.'
UK government prepared the amber, red and green lists for England and others are in charge of their own lists. On the other hand, Wales, Northern Ireland, and Scotland confirmed that they would adopt the same change, as Wales also criticized the UK government for not considering and consulting them.
About 36 countries are on the green list from which unvaccinated travelers do not need to quarantine themselves; seven more nations are there, including Austria, Norway, and Germany. On the other hand, countries that moved from the red list to the amber list include the United Arab Emirates, Qatar, Bahrain, and India.
Agent says latest change made a small difference according to travel agent this change in the rule have made
small impact as testing needs making people off booking foreign trips. According to Julia Bue-Said, many people had already made holiday plans and increased bookings. the time you think that businesses are eighty percent down, you require huge volume to cover a shortfall .there are four more destinations that are added to the red list and subjected to tighter restrictions, counting Georgia, Mexico, along with French overseas territories of La Reunion and Mayotte in the Indian Ocean. Only people who are Irish citizens, British citizens, and UK Residents can travel from red list countries and have to quarantine themselves for ten days in a hotel.