The covid-19 pandemic is on the rise and continues to evolve with more dangerous Delta as well as Delta plus variant. With the rise in cases, the debates regarding the vaccination mandate in children need to attend schools or not is also on the go.  At present, Pfizer, Biotech vaccine is authorized for kids and teens aged 12 years and older. Both Moderna and Pfizer are conducting trials for the age group of 6 months to 11 years age group.  According to experts, young kids can access the vaccination till mid-winter hopefully.
Vaccine Mandate In Schools Are Not New
Many states enacted legislation to ban schools and universities and should not allow students to attend classes if they are unvaccinated. These states include Arizona, Ohio, Alabama, Florida, Indiana, Utah, Oklahoma, and Arkansas. However, pediatricians and health experts also noticed that many other routine vaccinations are already mandatory for children to attend daycare or school in the US.
According to research scientists at the Vaccine Education Center at Children's Hospital of Philadelphia, Angela Shen,' vaccine mandate are all around, however, in the US, we have a long history of the need of certain vaccinations to go back to school to keep a control on vaccine-preventable diseases.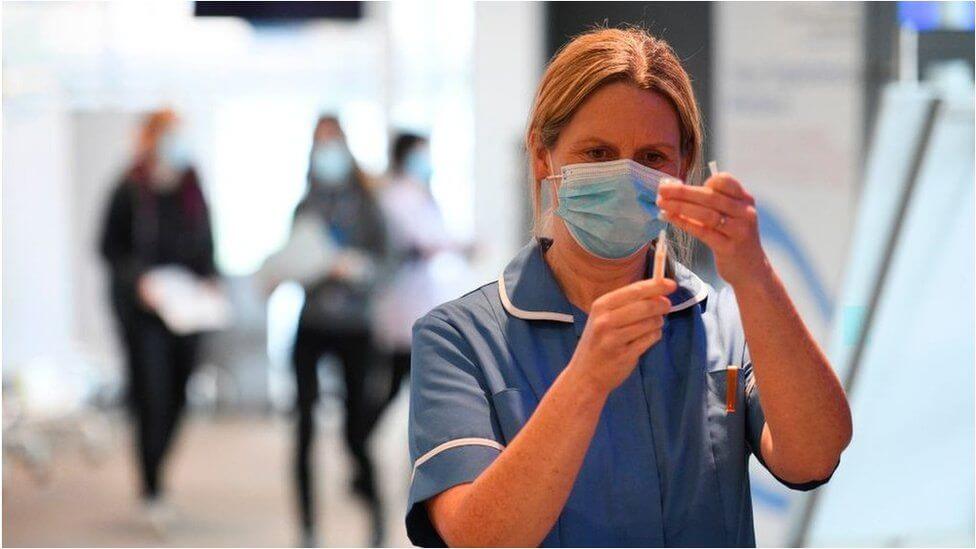 History of vaccine mandates in schools in the US
It was in 1850 in Massachusetts when the first vaccine mandate is announced in schools in the US. Angela Shen said that' at first when mandates started, the reason was to prevent the spread of diseases and control epidemics. Since then, it changes the growing vaccination coverage that seems vital for health in the absence of epidemic.' According to CDC, in 1963, about twenty states mandate vaccines to enter school; however, enforcement was irregular. By 1960 the focus was on vaccinating school kids due to the outbreak of measles in the country.
Shen alleged that 'we understand transmission in schools is a big problem and when we considered the jurisdictions regarding the mandate vaccination, it showed that these mandates were actually effective.'
The federal government also settled up the Childhood Immunization initiative in 1977 with an objective to increase vaccination in children against seven diseases:
Measles
Rubella
Diphtheria
Mumps
Poliomyelitis
Tetanus
During this time, about fifty states adopted the mandate of vaccination in school. Mostly all schools mandate under CDC vaccine schedule for children vaccinations against chickenpox, polio, measles, whooping cough, hepatitis, and meningitis. In addition, some schools require vaccinations against HPV as well as annual flu.
According to a pediatrician, Dr. Sara Siddiqui, there are many successes of vaccine need in schools. She added 'vaccine mandates in daycare and schools are vital to protect children from many communicable diseases in their childhood. Before HIB and Meningococcal meningitis are fatal and severe in children, but at present rare because of vaccine mandate.'
Safety of vaccines in children against covid-19
According to health experts, parents may have concerns regarding the vaccination in children. According to Shen 'parents have many concerns and queries. They are worried about the speed at which vaccine has been developed and regarding the potential risks.' On this matter, she advises parents to speak and clear their worries with the pediatrician. She is a pediatrician herself and replies to queries on a daily basis. The time parents express their worries linked with covid-19 vaccines in children, she explains that though the vaccine is new, the technology is not. She explains that the technology behind the covid-19 vaccine is mRNA and which has been studied over decades during the time of SARS and MERS coronavirus outbreaks.'
Because of the spread of covid-19 in the US and worldwide, experts are urging parents to vaccinate their eligible children. Health experts confirm that vaccinating children against the virus will help them prevent disease spread, severe illness, long-term complications, and a rise in herd immunity.