The pandemic has been unpredictable since the first case was reported. The economy of every nation has plummeted rapidly and the number of deaths has been devastating in the United States.
Biden's Approval Rating Fallen
Since Joe Biden was elected as the President of the United States everything went on smoothly and steadily for 6 months. But a recent new poll from the Quinnipiac University published a different story. According to their poll, Biden's overall approval rating has dropped to 46%. This has been low, considering the Quinnipiac poll rate of 49% in May. 1290 respondents were part of the survey which was conducted from July 27 to August 2nd.
The majority of Americans think that Joe Biden won't be serving as a president for much longer. At least half of the polls believed he was not good enough to rule the country. Joe Biden's approval has also dropped in other polls since he took over the presidential rule, 7 months ago. During the survey conducted, 54% elected that he wouldn't be selected as the next president in 2024.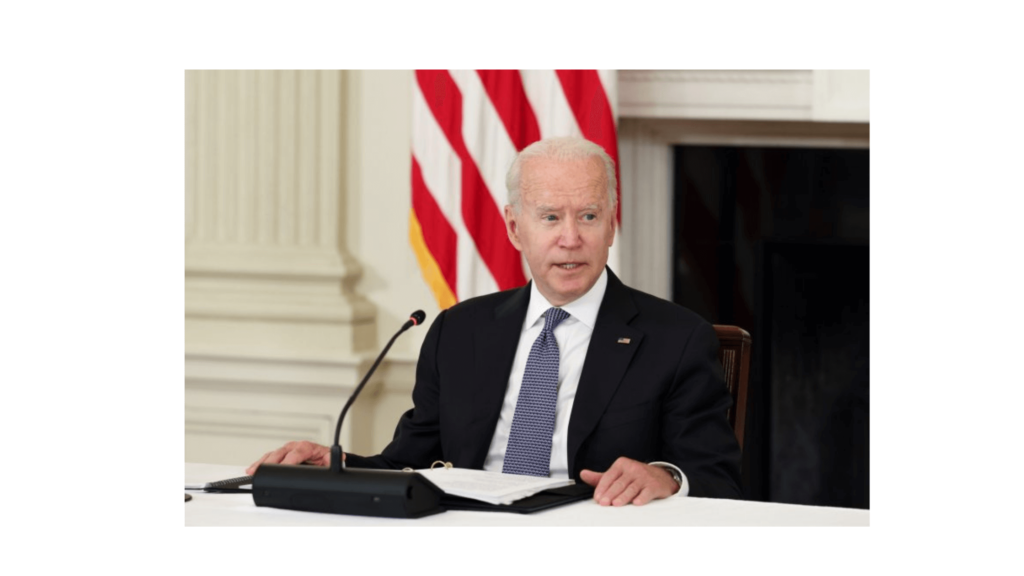 Although 33% believed that Biden would be in control beyond 2024, 13% of the polls had a neutral opinion. Speculations have been on a rise about the decision on whether Joe Biden would continue to rule or not, considering his age. He is the oldest president to take an oath and he is already 78 now. When he runs his presidency until 2024, he would be 82. If he is expected to rule the nation for another term, he would be 86 by then.
Comparing the poll between Joe Biden and Donald Trump, 49% of respondents believe that Donald Trump would be back in action with another run at the white house, while 39% do not go against the opinion. 12% were of a neutral opinion. The whole American population believes that Trump running again in 2024 would be worse. About 60% of the population agree with the same thought while 32% think it would be better if trump came back.
It has been prevalent that Biden wouldn't go for a second term since his bid in 2020 to be the American President. He has already addressed that he would choose for a second run to be the president of the United States. In March, Biden Said "My answer is yes. I plan on running for reelection. That's my expectation,"
Biden also said that he would be happy to run with Kamala Harris, Vice president of the United States again in 2024. He also congratulated her for the fine works and support she has been providing to the nation.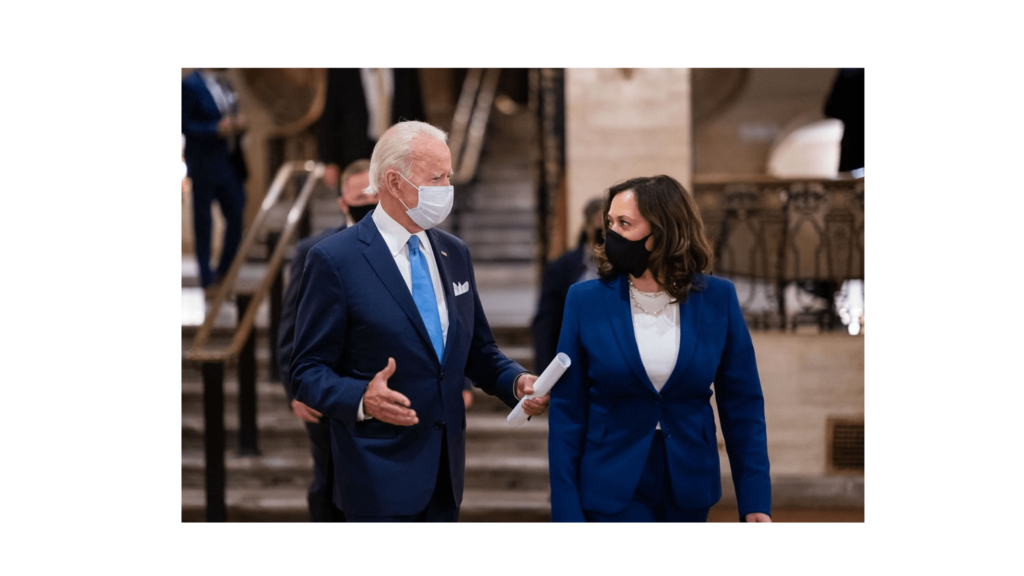 It was the handling of the coronavirus pandemic that dropped a poll percentage for Joe Biden for running another term as the President. Quinnipiac University conducted the poll and also surveyed topics like Biden's handling of COVID-19, Congressional investigation(Jan 6 capital insurrection), and bipartisan infrastructure bill.
After becoming the President of America, Joe Biden's rating was steady for the first 6 months, which stood between 51-55 %. He had an average rating of 53% in the first 6 months. When you compare with the previous presidents and their poll, he is still doing great. But a sudden dip in his approval rating has been due to a change in view among the Americans.
This was due to the pandemic situation and how things were handled in an unsteady way. But when you compare Joe Biden's handling with that of Donald Trump's rule, you can imagine how better have been Joe Biden in administering the doses to his people.
A few polls were out relating Bidens Presidency. Similar to Quinnipiac, there was also a Reuters poll with 50%. Similar was the case with Monmouth university Poll with 48% and Gallup with a 50% rating. Although there is a drop in Bidens Approval rating, none of these polls prove that Biden's rule has been in a rapid decline when historical comparisons were made.
This downward shift caused by the pandemic and its handling has shown us that Biden's rating can be affected. This was due to the next wave of the pandemic that has affected the nation where the number of cases has plunged. There have been more hospitalized cases in recent weeks and the delta variant has been easily contagious.
What we could say is that Biden has been better than Donald Trump in assuring preventive measures to all natives relating to the pandemic issues. This was the reason he overcame Donald Trump in the election. But what's important is the drop in percentage to 53%, which once stood at 65% when polled in May by Quinnipiac.
Talking about other pollsters, Monmouth showed that 55% of Americans believed Biden was handling the pandemic situation intellectually while 38% were against the notion.
The requirement for new doses of vaccine has moved to the forefront of the political agenda and the government has been doing everything to meet the needs. But making it mandatory to take vaccines has been risky with some mandates that have been imposed and with some planned. Even though the new strain of the virus has been spreading, there are many more frontline workers who have not shown interest to get vaccinated.
Biden has also offered rewards for people who took these vaccines. But people are against any mandatory move of the government that everyone must take the vaccine. They are of a belief that the vaccines are on an emergency approval and do not have complete safety. That's the reason the public has been of different opinions whether the government should be suggesting all to take the vaccination or not.
Let's conclude by saying that every president who had a history ruling the United States has gone through tough times and has been part of criticisms and a drop in ratings. What this world has faced is something different and the pandemic has taken lives every minute.
When you compare the service availability and handling the pandemic situation, Donald Trump's reign was not similar in any way with that of Bidens. Reports show that Biden had helped the public get more vaccines and has administered them to a majority of the population. Only time can show us what it would be like if Biden is re-elected again. We have to wait until 2024 to decide whether Biden will remain as the President or if Donald Trump would be triumphant to take over as the president.