Oregon Gov. Kate Brown is set to announce a statewide indoor mask mandate as well as a vaccine requirement for state employees on Wednesday, as coronavirus case counts continue to rise owing to the highly transmissible Delta variety.
According to the Washington Post, this would make Oregon the third state, following Louisiana and Hawaii, to impose a mask requirement for those who are both vaccinated and unprotected against the flu.
New And Stricter COVID Regulations Are Coming To Oregon
It is important to note that Oregon Health Authority recorded 1,991 new coronavirus cases on Wednesday, marking yet another day of the record hospitalizations. This comes as Gov. Kate Brown stated that Oregon's indoor mask mandate, renewed, will take effect on Friday, effective immediately. According to the latest data, the number of individuals hospitalized with COVID-19 increased to 665, and the number of people in intensive care increased to 172. 
According to the study, if Brown does not take action, according to modeling presented on Tuesday by Oregon Health & Science University, hospitalizations may rise to around 1,100 in September.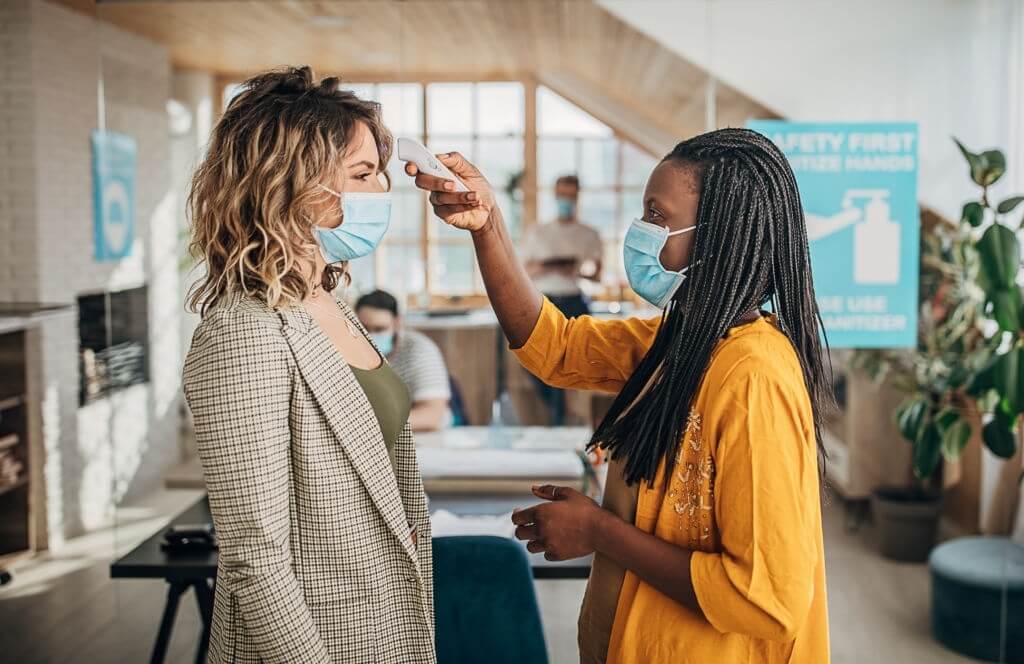 The 65-year-old Crook County lady had tested positive for COVID-19 on 5th August and then died on 10th August at St. Charles Bend Hospital in Oregon's 2,913th fatality connected to the virus. On 4th August, an 82-year-old Crook County man tested positive for HIV. He died on 8th August at St. Charles Bend Hospital, making him the 2,914th casualty. A 78-year-old Clackamas County lady tested positive for HIV on 27th July and died on 1st August at the Kaiser Sunnyside Medical Center. She is the 2,915th person to die in Oregon.
One of the 2,916th fatalities occurred on 3rd August, in the case of a 59-year-old Douglas County woman who tested positive on 3rd August and died on 9th August at Mercy Medical Center. The 82-year-old Douglas County man tested positive for HIV on 3rd August and died on 10th August at his house in Oregon's 2,917th death. It was a 71-year-old Douglas County lady who was the 2,918th fatality. She tested positive on 20th July and died on 9th August at Mercy Medical Center. An 84-year-old Josephine County man tested positive for HIV on 5th August and died on 10th August at Providence Medford Medical Center. He is the 2,919th person to die in Oregon. On 8th August, a 39-year-old Umatilla County man died after testing positive for hepatitis C on 20th July. He was pronounced dead at Providence St. Mary Medical Center on 8th August.
If no further safety measures are put in place, COVID-19 hospitalizations would greatly surpass the capacity of Oregon's healthcare system within a few weeks, according to new modeling, according to Brown in a press release. By September, it is possible that Oregon could be short up to 500 staffed hospital beds, which will be required to treat patients who are admitted for whatever reason. Brown further stated that when the hospitals are completely filled, there would be no place for any new patients in need of care, whether they are suffering from COVID-19, a heart attack or stroke, a car accident, or any other type of emergency scenario. If the hospitals run out of available beds, the entire state of Oregon will be at risk.
According to Brown, there are two essential elements to saving lives. It is the most effective method of protecting an individual and his or her family against serious sickness, hospitalization, and even death from disease. Furthermore, by using masks, everyone, vaccinated and unvaccinated, may contribute to ensuring that a hospital bed manned by health experts is accessible for our loved ones in their time of need. She went on to say that stricter procedures would also ensure that children could return to schools with the least amount of disturbance in a few weeks and that a repetition of the harshest days of our winter surge would be avoided, according to the Washington Post.
The new restrictions in Oregon come at a time when fights over masks are raging in many other states as well. According to the Florida Department of Education, the state's second-largest school system is considering taking legal action to challenge a ban on the mask mandates, which Gov. Ron Desantis recently signed into the law. The school board voted on Tuesday evening to maintain its mask policies for students and staff members.