According to a new poll, parents of school-aged children in the United States are more supportive of school mask regulations than they are of mandated coronavirus vaccinations. Nearly two-thirds of those parents believe that schools should require children, teachers, and other staff members who have not had their vaccinations to wear face masks while on school property.
As another school year begins, the Kaiser Family Foundation issued a poll on Wednesday that provides insight into parents' thoughts across the United States. In addition to the ongoing debate over mask requirements, the Biden administration urges young people to be vaccinated. The variation is sending more young people to the hospital with Covid-19 than ever.
Parents Oppose Vaccination Mandates, But They Support Mask Requirements In Schools: Poll Shows
63 percent of parents said they wanted masks to be compulsory in schools for students who were not previously vaccinated, according to the poll results. However, the study discovered that parents' attitudes about vaccination of their children are nuanced and tend to fall along the partisan lines that have defined the debate over vaccination of adults.
The vaccine developed by Pfizer and BioNTech was granted emergency approval by the Food and Drug Administration in May for use in persons 12 years of age and above. However, more than half of parents of school-age children still believe that schools should not be required to provide it. It is based on a nationally representative sample of 1,259 parents who have a child under 18 in their home and is part of an ongoing study of public opinions about Covid-19 vaccination. In the survey, which was conducted from July 15 to August 2, it was discovered that one in every five parents of children between the ages of 12 and 17 indicated their child would "absolutely not" get vaccinated.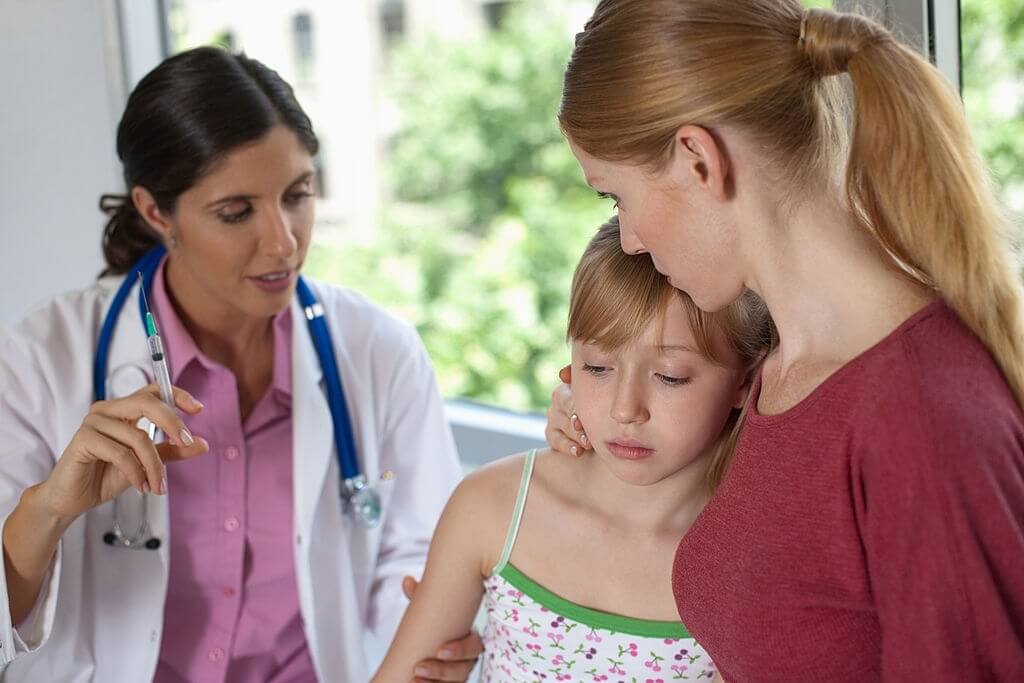 Despite widespread opposition to the use of face masks in schools in the United States, most parents believe that unvaccinated children and staff should be required to wear them, according to the foundation's chief executive, Drew Altman. However, even though Covid-19 vaccines are highly successful in preventing the disease, most parents do not want their children's schools to force them to obtain one. The capacity of school authorities around the country to keep classrooms open this year is a significant source of anxiety, and many schools are encouraging students to be vaccinated and even hosting vaccination clinics. On the other hand, education professionals argue that convincing parents to vaccinate their children is a difficult task.
According to the Centers for Disease Control and Prevention, just 30 percent of kids between the ages of 12 and 15 are entirely vaccinated. Still, the percentage among people over 65 in the United States is 80 percent. According to the Kaiser research, this was a problem. An overwhelming majority of parents whose children were not vaccinated stated they were "extremely" or "very" worried that not enough is known about the long-term consequences of Covid-19 vaccinations in children, and 79 percent expressed fear about significant adverse effects of the vaccination. Although the Centers for Disease Control and Prevention has found no evidence of this, nearly three-quarters of the parents expressed concern that the vaccinations may harm their child's fertility.
Parental concerns about access barriers to vaccination were more prevalent among Hispanic and Black parents than among white parents, with Hispanic and Black parents more likely to express concerns about not getting a vaccine from a trusted source or believing they might have to pay for it, respectively. According to the study results, approximately two-thirds of Democratic parents supported mandatory mask and vaccination requirements, while more than three-quarters of Republican parents opposed them.