As a result of concerns that the highly contagious delta variant of coronavirus could thwart San Francisco's economic recovery, Mayor London Breed announced on Thursday that the city would require proof of complete vaccinations at the indoor restaurants and bars as well as gyms and cinemas to keep businesses open.
Indoor Venues In San Francisco And New Orleans Will Be Required To Be Vaccinated
Compared to the requirement issued by New York City Mayor Bill De Blasio last week, this one will be more severe. Customers and employees in San Francisco will be required to provide evidence of complete COVID-19 vaccination. At the same time, those participating in indoor activities in New York will need to show proof of at least one dosage.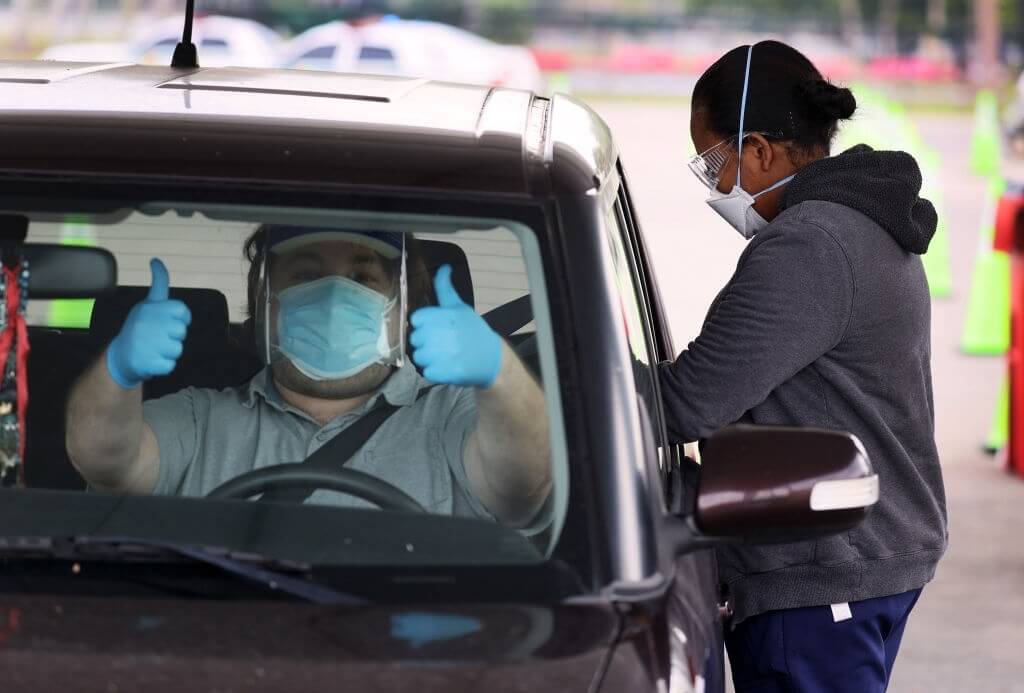 To "preserve employment while providing time for compliance," employers will have two additional months to check workers' vaccination status before it takes effect on August 20. Ineligible for vaccinations, such as children under the age of 12, are exempt from the requirement. After hearing the news, the Chase Center, home of the Golden State Warriors basketball club, requested that ticket holders for a rock event on September 15 provide identification showing evidence of vaccination to the venue. Additionally, on Thursday, AEG Presents, the world's largest concert, and live event organizer stated that evidence of COVID-19 vaccination would be required to attend its concerts and festivals beginning October 1.
The California Department of Public Health has created an online record with a bar code that vaccinated individuals may use to verify their status in addition to the paper cards issued by the Centers for Disease Control and Prevention after they are vaccinated. According to Breed, CDC card photos will be sufficient, and it will be up to companies to enforce the mandate.
It is also permissible to provide proof of vaccination issued by a foreign authority. Increasing the vaccination rate in a city where 78 percent of the eligible population has already been wholly vaccinated is the objective, according to the spokesperson. During the early stages of the pandemic, San Francisco was among the first cities to prohibit large gatherings and close schools. The city has also been at the forefront of other COVID-19 restrictions, such as requiring all city employees to be vaccinated without the option of testing regularly.
The same vaccination mandate is being considered in Los Angeles, with individuals required to get at least one shot before entering indoor restaurants, clubs, gyms, movie theatres, and other places. Local officials agreed on Wednesday to delegate authority to the municipal lawyers to sort out the situation's specifics.
On Wednesday, Governor Gavin Newsom also said that all workers at public and private schools in California would be required to provide evidence of vaccination or be subjected to weekly testing if they do not have proof. Bree Breed announced the requirement on Thursday in the historic Vesuvio Cafe in North Beach, a popular hangout for the Beat Generation poets. Numerous companies in San Francisco have already begun demanding evidence of vaccination for customers who enter their establishments. Ben Bleiman, president of the San Francisco Bar Owner Alliance, said that bar owners, who are already struggling to recruit adequate personnel, want to safeguard their employees while remaining open. His bar was forced to shut one night when a bartender contracted the virus while working somewhere else. 
According to a group representing almost 100 fitness studios, the requirement will help them avoid the capacity restrictions or another possible closure that caused them to close their doors earlier this year. Employees of adult daycare centers, residential care facilities, dental offices, home health aides, and pharmacists, who were previously exempt from the state's vaccine mandate, will now be subject to the requirement under the state's new vaccination order, which was issued on Thursday.