Until recently, COVID-19 mainly affected adults rather than children. A recent study indicates that as the SARS-CoV-2 virus spreads globally, COVID-19 may become endemic and afflict mainly children who have not been vaccinated or exposed to it yet.
While this is alarming, the researchers explain that children are much less likely to have severe COVID-19 symptoms. Therefore, the disease's symptoms will be reduced.
COVID Become A Common Childhood Disease In The Future?
According to Dr. Michael Grosso, chief medical officer and head of pediatrics at NorthWell Health's Huntington Hospital, vaccination may assist in determining the potential effect of SARS CoV-2 and the resources required to manage it.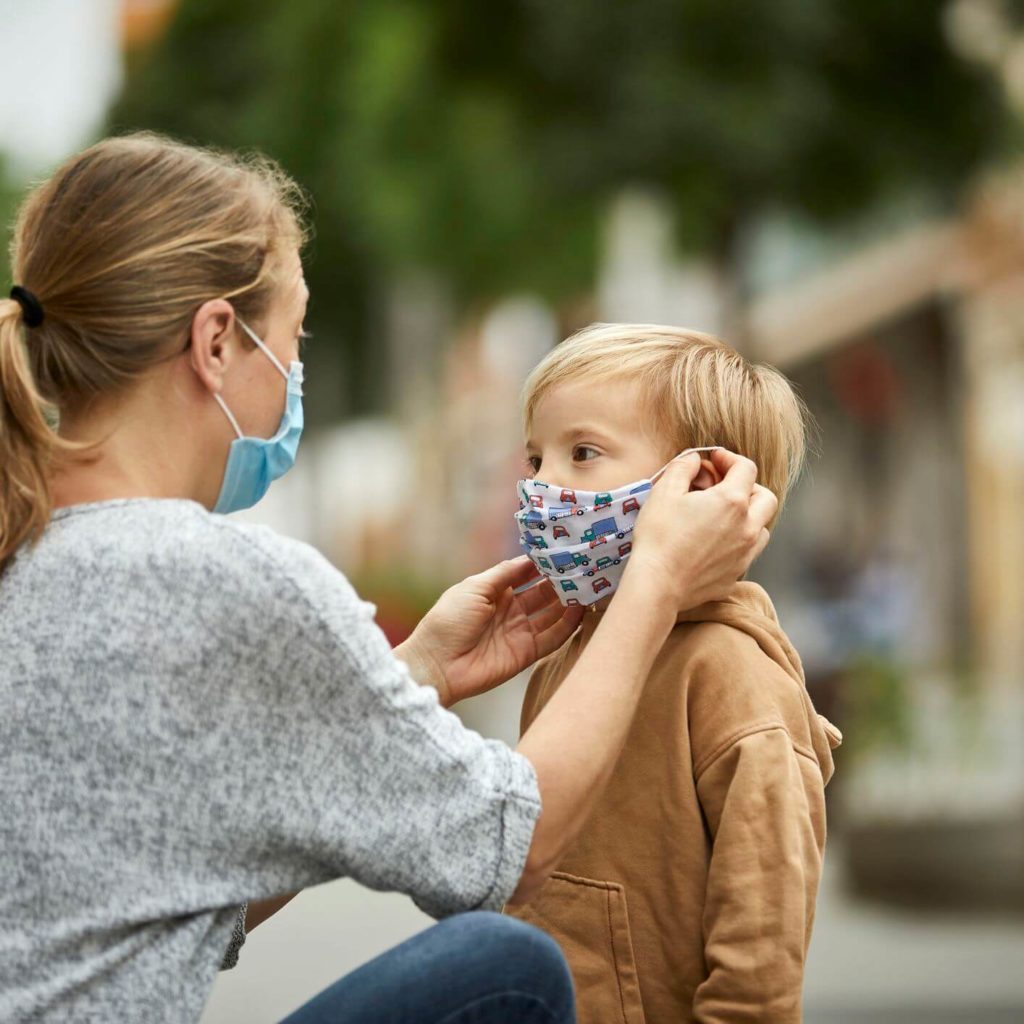 The researchers used data from comparable coronaviruses and modeling across several nations and age groups to estimate how COVID-19 would appear in one, ten, and twenty years. The model predicts that most people will be immune in the future due to vaccines or exposure.
No one can foresee the future, and no model exists that can. It's important to be immunized and socially isolate yourself right now, experts warn.
According to Dr. Eric Cioe-Pea, head of global health at Northwell Health, it is too early to know whether the virus' cyclical nature would transfer to children. The alpha version of COVID seems to be less harmful to children than the beta type. It is a stretch to suggest it'll become a childhood disease. It is theoretically conceivable but unlikely.
Vaccination against COVID-19 in children under 12 is currently being studied. THIS AUTUMN, the FDA may provide an Emergency Use Authorization for young children if the data supports its efficacy.
Cioe-Pea also added that the FDA is searching for very uncommon adverse effects. Delta is dangerous for kids. The vaccine's effectiveness exceeds any risk.
Nearly 51% of Americans have been immunized as of August 15, however
The new coronavirus delta variant is rapidly spreading worldwide, causing lockdowns in nations with few COVID-19 cases. This Indian version is more infectious than the British form (now known as alpha).
According to Dr. David Hirschwerk of Northwell Health in Manhasset, N.Y, roughly 25% of new infections in the US are the delta variant. In certain national areas, the proportion is greater, and it will likely become the dominant strain in the following weeks.
In the US, the delta variant mainly affects unprotected or partly vaccinated individuals.
According to the CDC, almost 78 percent of those over 65 years old are vaccinated. The virus is growing rapidly for individuals in their 20s, 30s, and 40s who are either unvaccinated or have just limited vaccination.
If you know about the delta variation, you probably know about the delta plus version. Indian health authorities revealed the coronavirus in late June. According to NPR, there were 40 delta plus infections as of June 24. The original delta form is very infectious in India.
The alterations do not appear to be adequate to distinguish between the delta variation and the delta plus.
According to Hirschwerk Current vaccinations are successful in giving protection against the delta variant. No matter whatever strain is used, there will continue to be occasional breakthrough infections in individuals who have been vaccinated. The fact remains that the symptoms of vaccinated people who have breakthrough infections are either extremely minor or the patients are asymptomatic and only discovered via screening.