The Biden administration is likely to propose that the majority of Americans get a COVID-19 booster injection after receiving their second dosage as early as this week. The decision would be a reversal of the federal government's previous advice that only those who are seriously immunocompromised need boosters of their immune systems.
According to some experts, the move is a logical reaction to new evidence showing how fast protection from the most frequently given mRNA vaccines from Pfizer-BioNTech and Moderna may fade. Others are concerned that there isn't enough real-world research to justify launching another massive vaccination campaign, particularly given the large number of individuals across the world that are still waiting for their first doses.
White House Intends To Approve COVID-19 Booster Shots For Americans
The government has been hinting at a potential change in policy as recently as August 12, when federal agencies stated that boosters were not required for the majority of Americans. According to Dr. Anthony Fauci, head of the National Institute of Allergy and Infectious Diseases, vaccinations' durability diminishes with time, and boosters may be required at some point, according to the newspaper Editorial Board on August 6.
The Food and Drug Administration approved a third booster dosage of the Pfizer vaccine this week for individuals who are highly immunocompromised since they are less likely to develop protective antibodies against COVID-19 than the general population. However, science is quickly changing, particularly as the hyper-contagious delta form spreads across the world.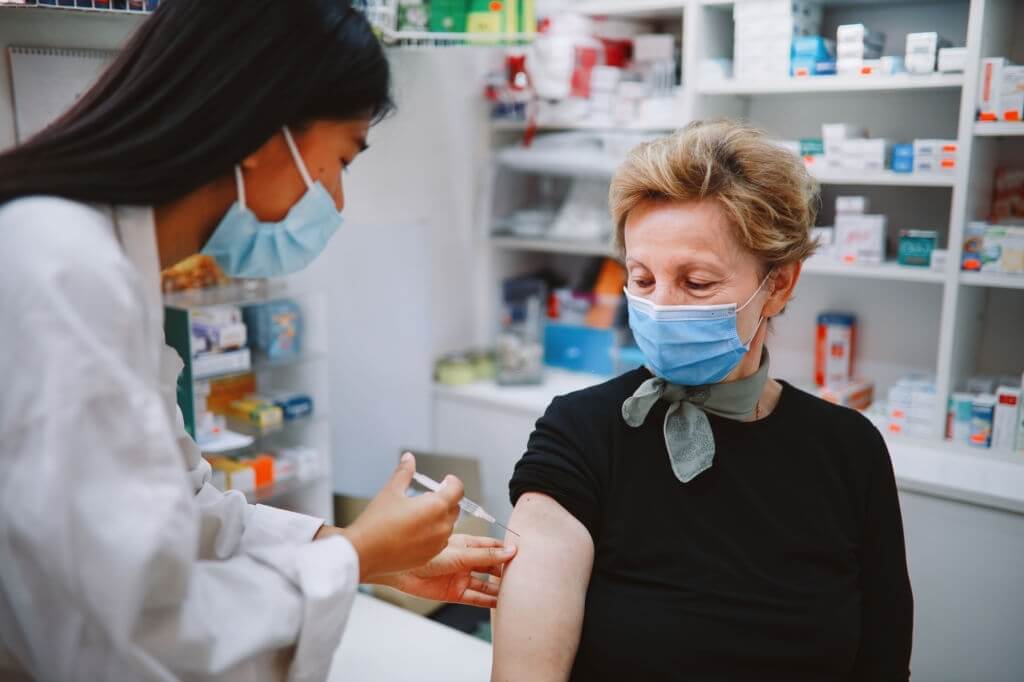 According to the most recent information that was made public late Monday night, it corresponded with a statement made earlier in the day by Pfizer and its partner BioNTech that they had given the FDA preliminary third-dose safety and immune response data. Whether or when a second dose of the Johnson and Johnson vaccine would be recommended is unclear at this time.
Ongoing research is being conducted on the company's vaccine, which accounts for just 5 percent of all doses given in the United States. This J&J vaccine was approved on February 27, and even the first patients only got it five months after it was approved. The drive for more significant usage of boosters comes in the wake of findings from Israel and many other studies that indicate a substantial decrease in protective antibody levels after six to eight months.
That would imply that many healthcare professionals and nursing-home residents, who were among the first to get immunized in the United States, are on the verge of losing their level of protection against influenza. And, according to Topol, current vaccination policies still provide excellent protection against severe disease and even death in the United States.
Doctor Gregory Poland, head of the Mayo Clinic's Vaccine Research Group, is concerned about answering this question. According to some experts, not all of those who received either the Pfizer-BioNTech or Moderna vaccines would be at risk of breakthrough infections in the future because of decreasing antibody levels.
He believes that real-world efficacy data that has not yet been released is required to address this question. Poland says it is too soon to make any comments regarding potential third doses for vaccinated individuals at the beginning of the campaign. It would be necessary for the Food and Drug Administration (FDA) to provide complete clearance for the two-dose vaccinations and input from the Centers for Disease Control and Prevention before such a program could be implemented.
While no one is certain why the mRNA vaccines lose their effectiveness over time, Topol speculates that it may be due to the brief vaccination schedule that the United States adopted. For the Pfizer injections, the two-dose vaccination series was given three weeks apart, while for the Moderna shots, the series was administered four weeks apart.