The record-breaking wildfire season of 2020 burned millions of acres, forcing hundreds of thousands of people to flee their homes and causing billions of dollars in insured damages. However, the catastrophe did not end there. In a study published Friday in the peer-reviewed journal Science Advances, researchers hypothesized that wildfire smoke might be responsible for thousands of COVID-19 cases and hundreds of fatalities in California, Oregon, and Washington state between March and December 2020.
Using a statistical model, researchers at the Harvard T.H. Chan School of Public Health investigated the relationship between high levels of fine particle air pollution, or PM2.5, caused by wildfires and the number of COVID-19 cases and fatalities in 92 counties.
Raging Wildfires Relates Thousands Of COVID-19 Cases And Fatalities
According to the researchers, an increase in PM2.5 of 10 micrograms per cubic meter of air per day for 28 days was linked with an 11.7 percent rise in COVID-19 cases and an 8.4 percent increase in mortality. According to the findings, researchers discovered that daily increases in PM2.5 from wildfires were responsible for approximately 19,700 COVID-19 cases and 750 fatalities throughout the three states under investigation.
"With the convergence of the COVID-19 pandemic and wildfires across the western United States in 2020, public health will face unprecedented challenges," said Francesca Dominici, senior author, and professor of biostatistics at the Harvard Chan School of Public Health, who is also affiliated with the Harvard Chan School's population and data science program. The combination of climate change increases the frequency and severity of wildfires, and the pandemic is a disaster waiting to happen.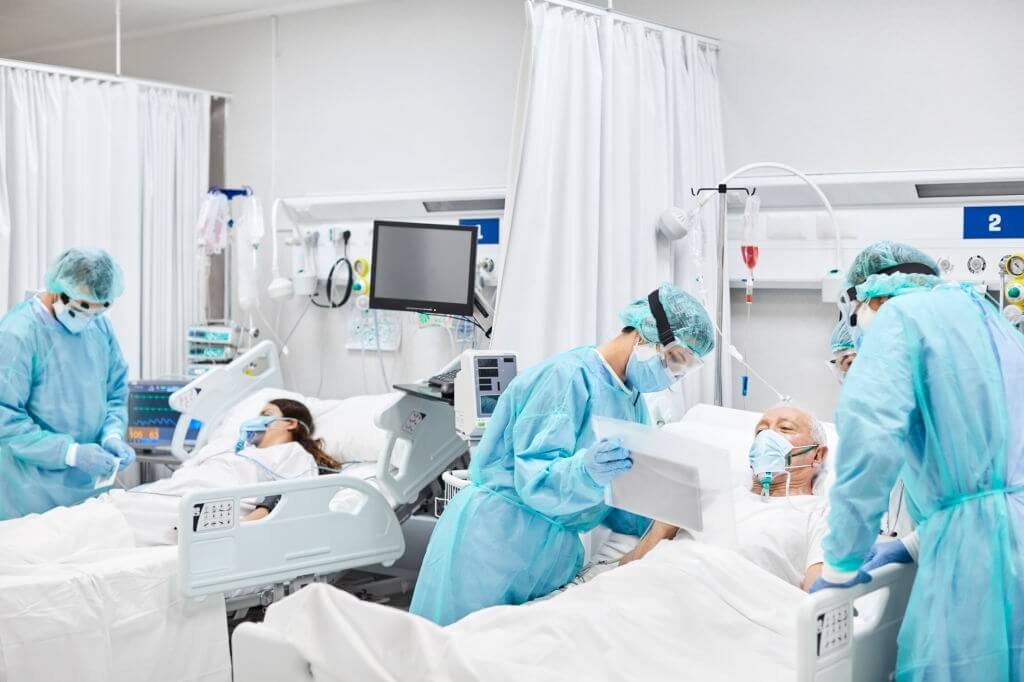 According to Cal Fire, the state's firefighting department, the Glass Fire would have burnt more than 67,000 acres in Napa and Sonoma counties by the end of 2020. According to KING-TV, the Babb-Malden Fire scorched more than 15,000 acres in Whitman County, Washington.
High concentrations of PM2.5 have been linked to various poor health effects, including premature mortality, asthma, chronic obstructive pulmonary disease, and other respiratory disorders, among other conditions. Dr. Len Horovitz, a pulmonary specialist, said that this tiny particle is small enough to burrow into the lung in a manner that puts the patient at risk for any respiratory illness.
It has the ability to penetrate beyond the epithelium and cause inflammation. It provides an ideal environment for the deterioration of any respiratory illness, including COVID. Dr. Kari Nadeau, director of the Sean N. Parker Center for Allergy and Asthma at Stanford University, stated that wildfire smoke might temporarily impair the immune system's ability to fight infections.
She said that when someone inhales the smoke, the particles enter the lungs and may go to the bloodstream, where they can cause harm to the immune system to function properly. COVID has a negative impact on your immune system, lungs, and blood vessel function.
As a result, you're getting twice the amount of organs targeted in a highly pathological manner. It's the equivalent of a two-for-one. Residents who have lived in areas where wildfires are frequent for decades and have been regularly exposed to high levels of PM2.5, according to Nadeau, may have lasting damage, even though the harm is usually reversible. 
Wildfire smoke has an impact on people all around the world, not just in the West. Health officials are concerned that the wildfires may result in an increase in coronavirus infections this year. American citizens who have not been vaccinated account for more than 90 percent of COVID-19 hospitalizations.
If the body's defenses are further compromised by smoking, they have little chance of surviving the extremely infectious delta form. They encourage people to remain inside and use N95 masks, which help to block PM2.5 to protect themselves from COVID-19 and protect themselves from wildfire smoke.