Two new studies released on Tuesday reveal that White people account for the majority of healthcare expenditure in the United States, despite decades of attempts to expand access to healthcare coverage for everyone. According to the research, per-person health care expenditure rose with age for every racial and ethnic group, which was published in the American Medical Association Journal. White people spent the most per-person healthcare funding than any other group, the studies found.
The Institute for Health Metrics and Evaluation at the University Of Washington School Of Medicine conducted a study in which they examined breakdowns of health care spending covering 7.3 million visits, hospital admissions, and prescriptions from 2002 to 2016. The findings were published in the journal JAMA Internal Medicine.
White Individuals Continue To Dominate Healthcare In The United States
They discovered that Whites were for 72 percent of the projected $2.4 trillion in healthcare expenditure in 2016, while only accounting for 61 percent of the total population of the United States. Hispanic people made up 18 percent of the population. Still, they got 11 percent of overall expenditure in the same year that Black individuals constituted 12 percent of the population but received 11 percent of total spending.
Individuals who identified as American Indian, Native Hawaiian, or Pacific Islander made up 6 percent of the population and accounted for an estimated 3 percent of healthcare spending. In comparison, individuals who identified as American Indian or Alaska Native made up 1 percent of the population and received 1 percent of healthcare expenditure.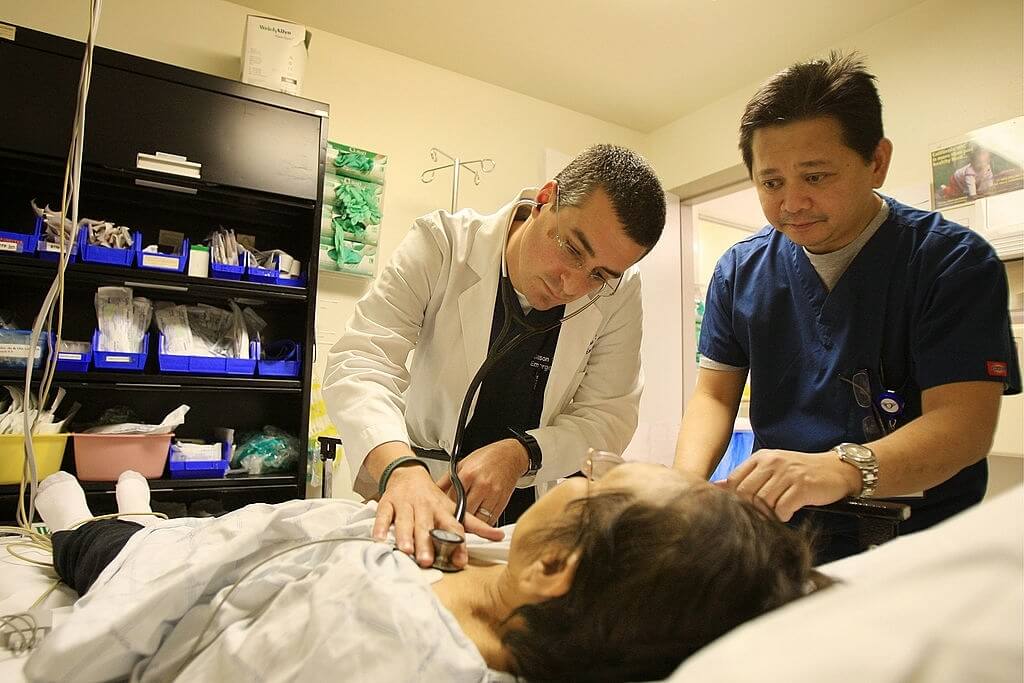 According to the researchers, white individuals spent an estimated $8,941 per person on health care in 2016. Approximately twice as much as the projected per-person expenditure of Hispanic and Asian, Native Hawaiian, and Pacific Islander people is spent by Asian individuals.
According to the IHME team, these figures "indicate that Black people may be unable to get ambulatory treatment, which may be important in the prevention of chronic disease."Another research conducted by Dr. Harlan Krumholz and colleagues at Yale University discovered that nothing has changed in the intervening two decades.
They looked at data from surveys of almost 600,000 individuals conducted between 1999 and 2018. The authors stated that "despite a broad range of health care and social policies, as well as significantly increased healthcare expenditure, health inequalities remained, with very little evidence of improvement."
They went on to say that research has indicated that those who identify as Black, Latino/Hispanic, or American Indian had worse self-rated health. According to the present research findings, there has been no statistically significant reduction in the proportion of persons reporting poor or fair health across any racial and ethnic grouping between 1999 and 2018, with Black folks continuously reporting the highest rates.
The existence of structural elements in American culture, such as systematic racism and obstacles connected with citizenship status, may lead to inequalities of this kind. In an interview with the National Institutes of Health, Dr. George Mensah, senior advisor with National Heart, Lung, and Blood Institute, who is not involved with the study, stated that doctors might play a role in increasing access to medical care.
Mensah told reporters that one of the lessons gained is that we must stop thinking about inventing new methods to urge people to "go to the doctor" or "go to the clinic." Researchers Alexander Ortega and Dylan Roby of Drexel University's School of Public Health and Dylan Roby of the University of Maryland School of Public Health believe the findings demonstrate that racism continues to persist in the healthcare system.
According to the authors of an accompanying editorial, health equality can only be accomplished by paying attention to the needs and perceptions of the populations served and eliminating racism and prejudices that are deeply ingrained in the system.