The US HHS, Health and Human Services department on Wednesday announced that regardless of age all American citizens' must receive booster shots eight months post the second shot. Health officials believe they can get the approval from FDA and start rolling out booster shots latest by September 20th. 
Booster Shots Planned For September, Biden Ties Findings Of Nursing Home To Worker's Vaccinations
Millions of people who were administered single shot of Johnson and Johnson vaccine may also require booster shot but there are no enough data to study and confirm about the same. Johnson vaccine recipients may have to wait for few weeks for any official confirmation.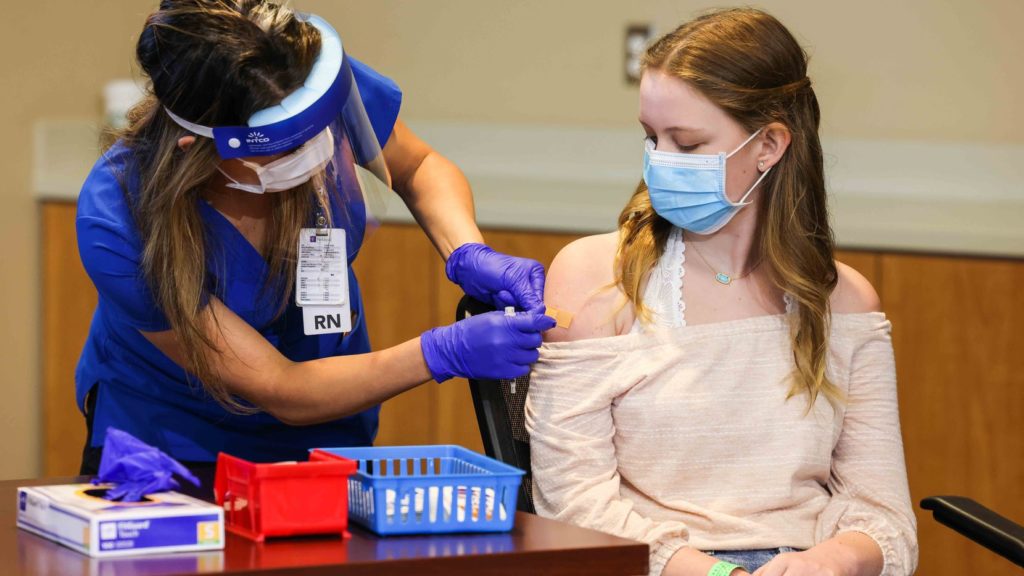 For booster shots too like prior vaccine roll outs the priority will be given to health officials, front line workers, residents of a nursing home and seniors. Biden has addressed the public and said the government is designing paths to ensure everyone gets the access to booster shots. 
Biden government is working hard to ensure that a minimum of 80,000 vaccinations must be available across the country. Also this time Joe Biden said the access to getting booster shots will be easier because you have to show your prior vaccination card. No need of ID, insurance or state residency requirement.
There is still an opposition of World Health Organization regarding booster shots. Many countries like France, Israel and Germany have finalized to start rolling out booster shots.
Currently WHO is advocating for more equal distribution of vaccine across the globe. Globally people should be at least first round vaccinated. Scientist of WHO, Dr Sowmya Swaminthan has said that the data doesn't indicate an immediate need for booster shots.
To the opposition from WHO, Biden has said America has been in the top in providing vaccine globally. It has helped other countries by distributing more than 600 million doses worldwide. Taking care of America along with other countries is the goal by Biden. US has announced booster shots because of delta variant surge across the country and fading immunity post vaccination especially for immunocompromised people.
According to Centers for Disease Control about 98% of new infections were recorded because of delta variant. The early august data itself predicts the August is the worst month in third position next to January and February. COVID data director Cyrus Shahpar has said that every state of America has reached a minimum of 50% of vaccinations in the age ranging from 12 and above. Few states have crossed 80% of vaccinations too. He also insisted on high vaccination coverage to stay completely protected.
Funding to nursing homes will decrease staff vaccinations
President Joe Biden said on Wednesday that nursing home personnel should be vaccinated first to be eligible for funding's from Medicare and Medicaid funding. Last year outbreaks at long term facilities were traced to staffers being infected. Federal data also indicated that even today 40% of nursing home staff remain unvaccinated. In between Biden's study data showed that there was a decrease in infections after vaccination rates among nursing staff increased. He addressed the general public and said if someone visits the nursing home next time they should not be afraid of getting infected from unvaccinated employees.
The administration has been thinking over various options to encourage vaccine mandates.
Vaccination and its effectiveness with time
Though the data suggests the fading immunity post vaccination is true, vaccinations still provide strong shield against serious complications like hospitalizations and deaths. Dr Rochelle Walensky said that vaccine effectiveness against delta variant is consistently reducing. US infectious disease expert Anthony Fauci said the initial data does prove that antibody levels decline with time. Booster shots are the saviours then.