We know of Superman who existed in comics. Even if there was a hero inside many of you, would you risk your life like how Donnie Wiseman did to save the life of 31-year-old Lindsay bull? We are talking about the recent news of a trainer of the reptile center in Utah, which created a lot of panic. She was attacked by an 8-foot long alligator that attacked the trainer while it was feeding time.
There has been trending news about a brave spectator who risked his life to save someone he didn't even know. It was a children's birthday party held at the Utah Reptile park which created turmoil. It was unexpected when an alligator bit their handler and pulled her into its enclosure space. The alligator grappled Lindsay Bull's hand for a few minutes until a brave man came for her rescue.
Real Life Superman Came To Save The Alligator Trainer During Birthday Party!
Lindsay Bull is a trainer at the Scales & Tails Utah, Salt Lake City suburban, who was feeding and demonstrating about the reptile to the children and other visitors. The alligator went forward slowly and pulled Lindsay to its enclosure. 
The video has gone viral where you can see the reptile pulling Lindsay to the water and she was saved by a visitor, who helped her free the hand from the alligator. The woman used the training tactics that she learned, was calm, and held on to the alligator with her legs seen tightly locked to its body.
The  8 feet 6-inch long alligator moved swiftly and luckily Lindsay was safe and did not lose her arm. In the viral video, you will see 2 men trying to help Lindsay from the alligator while the brave visitor was seen fighting the alligator. Children were frightened of the situation and another visitor helped them to move out of the place to avoid further panic. This ensured the safety of these children in case the alligator jumped out of the enclosure.
Donnie Wiseman was the brave lad who ran into the alligator attack and saved Lindsay Bull from losing her hand. He screamed and alerted other staff for help and jumped onto the top of the alligator. The handler was seen calm when the brave man tried to help her. She was guiding the man to help her in the right way which prevented her arm from being torn off.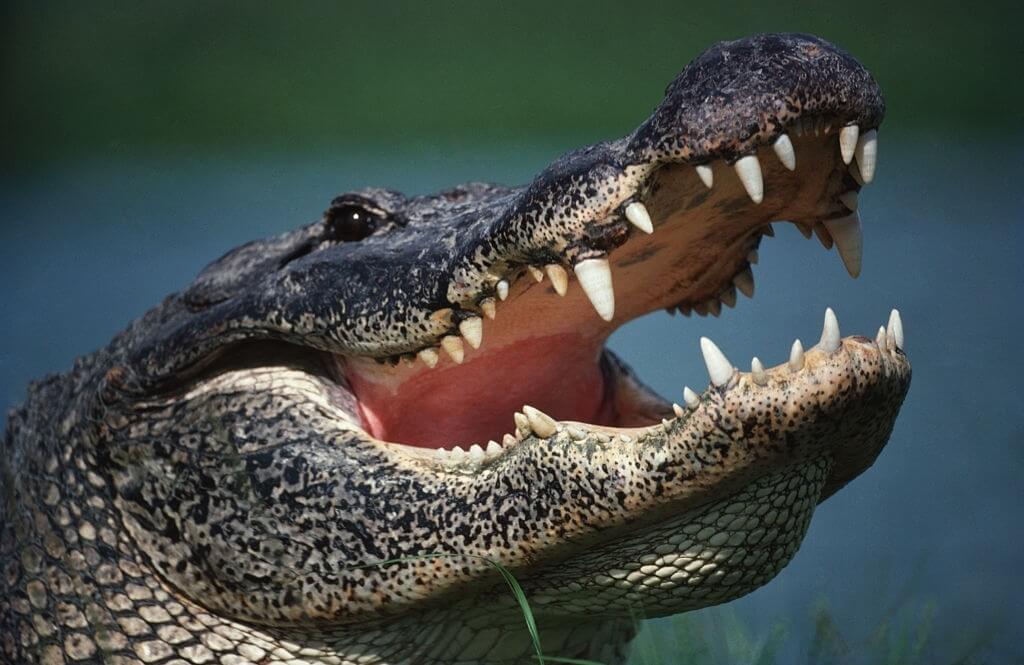 Theresa, Wife of Donnie Wiseman never expected such a thing to happen when she left home for attending a birthday party. Mrs. Wiseman also said that she had the most awesome and bravest husband and was happy about having him. She was actually worried about her husband's safety and was glad that he is safe and not injured much.
The officials of the Utak Reptile park shared on their Facebook page that its members already knew about the risk of working with these animals. They also said that Lindsay has been recovering well from their injury. They thanked the visitor who saved Lindsay from getting ripped off. They said that It was grateful for somebody to risk their lives and save the reptile handler who was doing her duty and got into an unexpected situation with the reptile.
With the help of the staff,  Wiseman helped the girl save her limbs. Another bystander also came to the rescue to help the wounded. She had a nursing experience that helped take control of the situation before the paramedics arrived.
The company owner, Shane Richins said that the handler was trying to feed the alligator as usual and the alligator got wild. They have a stringent policy that a second handler is supposed to be near when employees are at work. This policy was not enforced in years if the staff was not planning to enter the enclosure.
The zoo officials also said that doctors have assured of saving the worker's hand and also retain its functioning back to normal. They also said that a strong dose of antibiotics was provided so that she wouldn't be going through any sort of antibiotics. Shane told that the alligator was brought from a breeder in Florida when it was less than a year old and grew up in the reptile center.
The alligator, Darthgator, is an 8 foot and 6 inches long reptile that weighs around 150 pounds. She feared that she would have been ripped off if she was standing and dealing with the situation. But instead, she jumped onto the reptile and wrapped her legs around it so that she would move along with it in the water. Within almost 2 minutes, Donnie came for help and jumped onto the alligator which was a heroic move. Wiseman showed the scratches he had on his body caused by the alligator's scales, where Linsday had been calm all the time.
Todd Christopher was another guest who pulled Lindsay out of the enclosure quickly as soon as she was let go by the reptile. Wiseman was combating the reptile by clinging on to its body. Christophers' wife was having a nursing background and was able to take care of the wounded before medical aid arrived.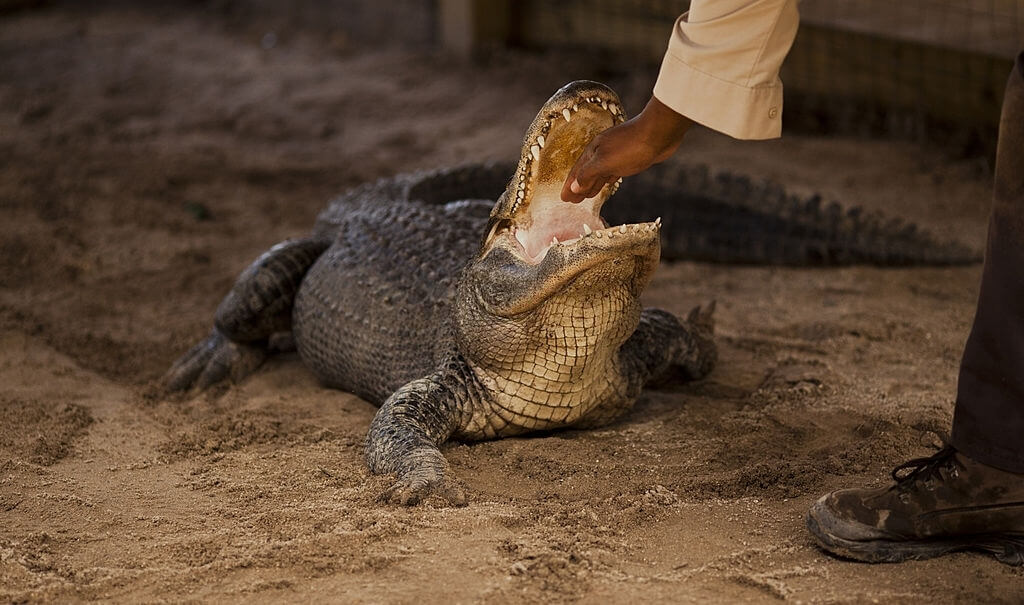 Lindsay Bull Said "Anytime something so traumatic happens like that, I think just having somebody there with you, is a comfort no matter what they're doing,"
Damages caused and Lindsay's love for alligators
Lindsay had damaged her wrist and hand bone cracked, along with tendon damage. She has been on a thorough antibiotic treatment to help her prevent any infections. She needs to go through physiotherapy sessions so that she could regain her ability through 100% recovery.
Lindsay Bull loves alligators since she was a kid and has been working in the Scales and Tails for more than 3 years, taking care of the Darthgator. Lindsay tells that she can't wait to return to work after she is fully recovered. She believes that she would be extra nervous and more cautious about handling the reptile, at least for the first few days or weeks. Lindsay Bull said -"I can't wait to get back in and hang out with my buddy again." With these words, it's understood how calm and positive Lindsay is.
Utah Division of Wildlife Resources spokesperson said that the reptile facility had a registration certificate for the alligator and they are being reviewed if there were any violations conducted.