US hospitals are "returning to crisis mode" due to a fourth surge during the Delta variant Covid19 pandemic, according to media reports. The rise in Covid19 cases, common viruses that spread again when people get together, and people injured while driving and playing sports have exacerbated pressure from hospitals, according to a report that tells the story "from Oregon Medical Center" in full unvaccinated patients. In 46 of the 50 US states, the number of Covid19-related hospitalizations increased by double-digit numbers in a week, according to the article. More than 400 new patients have appeared in New York.
The Covid19 Caused By The Delta Variant Has Gripped Us Hospitals

In the United States, there were 911,529 new cases in the week ending Sunday, with no daily increase. Such a high week since the week ending Jan 31, with over 1 million new cases of infections reported.

According to the US Centers for Disease Control and Prevention, more than 59% of the US population received the vaccine. At least one dose of the Covid19 vaccine and 50.9% are fully immunized. The report says it could have been prevented if more people were vaccinated. According to a Canadian study on the subject, children were infected. The Delta variant can double the risk of hospitalization compared to infection with the original version of the virus. This study confirms the warnings made by experts on childhood infectious diseases. These warnings came as new reports of young children with more severe symptoms emerged.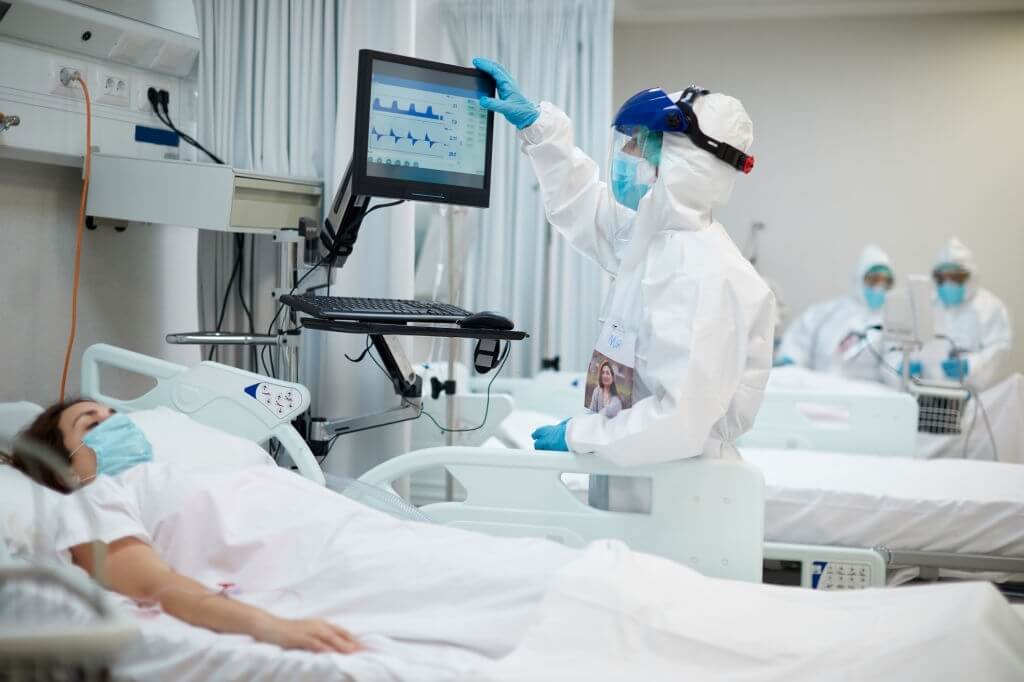 Developments: New Developments Concern Parents and Healthcare Professionals. As we all know, vaccines are the best defense against these unpredictable viruses. It may take some time before we have a safe and effective vaccine for children. This puts the child at risk for infections and complications. In addition, treatment strategies may vary for children. Nearly all research on treatments and treatments has focused on adults. Antibody treatments are also not for use in children. 

Common Symptoms in Children: Children infected with COVID19 have some common symptoms. As a parent and healthcare professional, you should watch out for signs of fever, cough, sore throat, and a runny nose. For these symptoms, it is important to get tested for COVID. Timely treatment can prevent crises.

What You Can Do as a Parent?

You should watch closely for symptoms that may indicate an infection. In the absence of a vaccine for children, you must ensure that your child is adhering to COVID procedures. You must often wear a mask and wash your face. Teach your child the importance of both. If schools reopen, it could be a game-changer. In addition, all other precautions are required. Keep your child away from parks, playgrounds, and crowded places. Avoid unnecessary meetings with friends and family. Even if you need to leave the house, do not take your child with you, this will provide a certain level of protection.

On a positive note :
The overall scenario is undoubtedly worrisome, but on the positive side, the worldwide risk of hospitalization of children due to COVID19 remains very low. The American Academy of Pediatrics says the virus will require hospitalization.