Researchers from Duke-NUS Medical School and the National Centre for Infectious Diseases (NCID) discovered that 2003 SARS survivors who received the Pfizer-BioNTech mRNA vaccine produced highly potent functional antibodies capable of neutralizing not only all known SARS-CoV-2 variants of concern (VOCs) but also other animal coronaviruses with the potential to cause human disease.
A New Approach To Generating Broad-Spectrum Coronavirus Vaccines
This discovery, reported in the New England Journal of Medicine, is the first to show such cross-neutralizing reactivity in people, and it raises expectations for the development of an efficient and broad-spectrum next-generation vaccination against several coronaviruses.
One subgroup of the coronavirus family uses the ACE2 molecule to enter human cells. This category includes SARS-CoV-1 and SARS-CoV-2 and a variety of coronaviruses found in bats, pangolins, and civets. While the precise mode of transmission is unclear, these viruses can spread from animals to people and spark the next pandemic.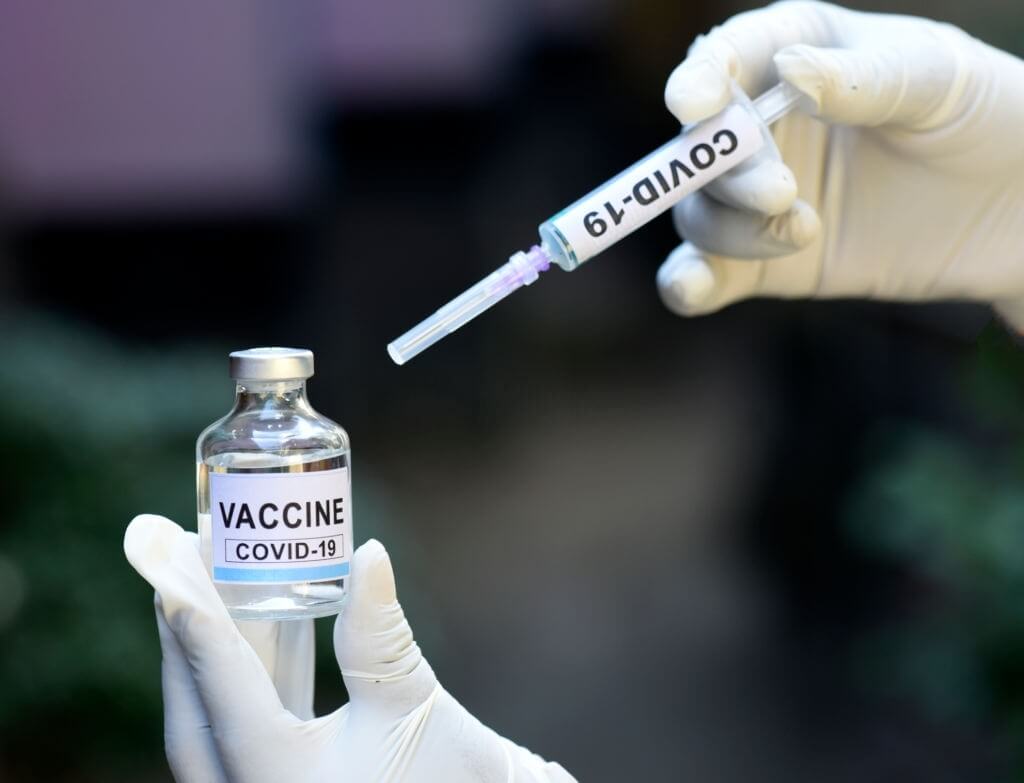 Dr. Chee Wah Tan, Senior Research, (EID) Programme, Duke-NUS Medical School, is a study co-first author to test their theory. The researchers enlisted the help of eight individuals who had recovered from SARS-CoV-1, the virus that caused the 2003 SARS outbreak, as well as 10 healthy people and ten COVID-19 survivors. They next examined the immunological responses of the three groups before and after the SARS-CoV-2 vaccine vaccination.
They were particularly interested in whether the neutralizing antibodies produced in the SARS-Vaccinated group might eliminate both SARS-CoV-1 and SARS-CoV-2 viruses, as well as additional sarbecoviruses, including possibly zoonotic sarbecoviruses seen in bats and pangolins.
According to Dr. Wanni Chia, before vaccination, SARS-CoV-1 survivors exhibited detectable anti-SARS-CoV-1 neutralizing antibodies but no or low-level anti-SARS-CoV-2 neutralizing antibodies. After receiving two doses of the mRNA vaccine, all participants demonstrated significant levels of neutralizing antibodies against both SARS-CoV-1 and SARS-CoV-. Dr. Wanni Chia states that most significantly, they are the only group with a wide range of neutralizing antibodies against the 10 sarbecoviruses studied.
Corresponding senior author Professor Wang Linfa of the Duke-NUS EID program believes that the study points to a novel strategy for the development of next-generation vaccines, which will not only help us control the current COVID-19 pandemic but may also prevent or reduce the risk of future pandemics caused by related viruses,
Professor Wang's team made an excellent coincidental finding in the Singapore COVID-19 Vaccine Immune Response and Protection Study (SCOPE), which NCID manages. Because new variants of concern have already shown immune resistance against first-generation vaccinations, this finding has the potential to solve that issue as the globe continues COVID-19 immunization to exit the epidemic. Professor David Lye, Director of the NCID's Infectious Disease Research and Training Office and co-corresponding author of the research, also said that this has the potential to be a very promising preventative vaccination against future coronavirus pandemics.
According to Dr. Tan and Dr. Chia, the enhanced multiplex sVNT enables the simultaneous detection of neutralizing antibodies against several sarbecoviruses in a single tube, which is critical in studies like these that need precise side-by-side comparisons of neutralizing antibody levels against distinct viruses.
The team is now undertaking proof-of-concept research to create a third-generation vaccine against various coronaviruses 3GCoVax and broadly neutralizing antibodies for treatment. They are searching for people who recovered from SARS illness in 2003.