According to an update from Dr Robert Redfield, the Director at the US Center for Disease Control and Prevention, the number of Coronavirus deaths should start falling around parts of the US by next week. According to him, this change could be the result of people following Covid-19 protocols of social distancing, staying out of crowds, wearing masks, and regularly washing hands. In an interview with the Journal of American Medical Association, he stated "Interventions are going to have a lag of three or four weeks". He also added, "You and I are going to see the cases continue to drop. And then hopefully this week and next week, you're going to start seeing the death rate really start to drop again."
Covid-19 Deaths Is Likely To Fall Next Week Onwards!
However, he expressed concerns about the coronavirus situation in Middle America where according to him if conditions do not improve fast there is going to be a likelihood of a third wave in the heartland. He urged people to follow Covid-19 appropriate behavior at all times to slow down the spread of the virus.
Based on data released by John Hopkins University, as of Thursday night, 5,573,501 coronavirus cases have been recorded across the US with the death count as high as 174,248.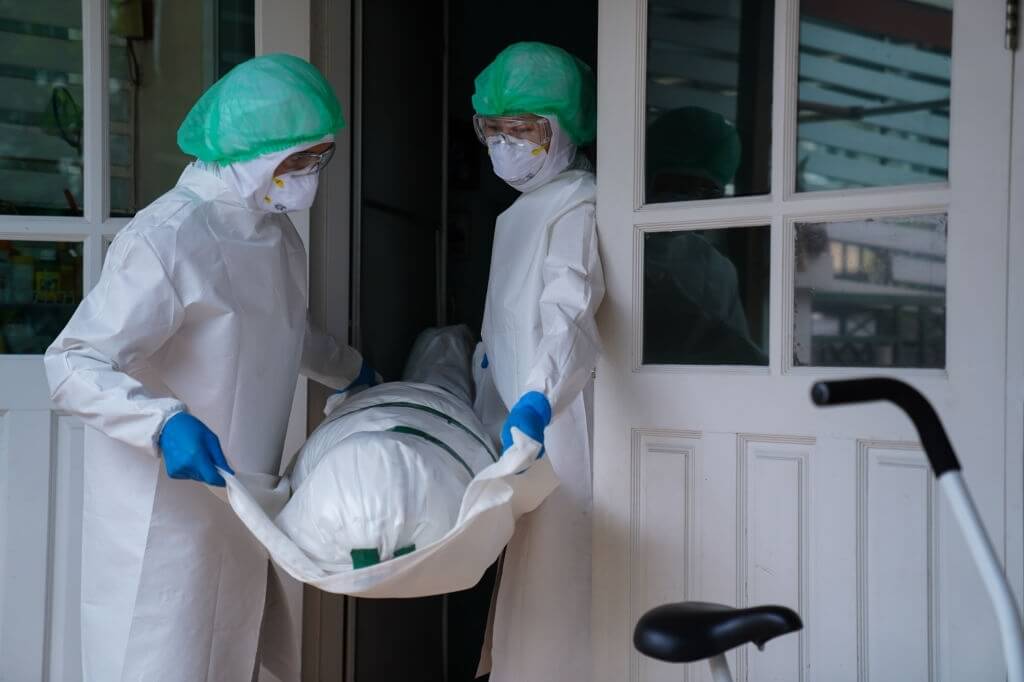 In the same interview, Dr. Redfield added that even though the current number of detected cases is around 5.57 million, the testing has likely been able to capture only 1 in about 10 cases. According to a CDC report published in JAMA in June. Testing missed close to 90% of the cases. So based on rough estimates, he believes that as many as 60 million Americans could have been infected by the deadly virus already. However, he quickly stated that these numbers are only an arithmetic estimation based on an infection rate of 10% -12% and these numbers need to be verified.
The spread of the coronavirus infection is rather uneven and varies based on geography. The geographic variation in the actual percentage of infection is very high. There are some areas where the actual infection rate is as low as 1% while some areas where the infection rate is close to 20% as well. Hence, estimation of the number of infections throughout the country requires large surveillance and would take time.
Dr Redfield however said, "I think if you're going to do a crude estimate, somewhere between 30 and 60 million people — but let's let the data come out and see what the data shows."
In the meanwhile, the National Institutes of Health (NIH) officials led by Dr. Collins are investigating various other options to treat the disease. They are working with scientists globally to get new ways of fighting the coronavirus. Amongst the various treatments suggested, the NIH has shortlisted monoclonal antibody treatment as one method of treatment showing tremendous promise. The NIH is working closely with manufacturers of monoclonal antibodies like Eli Lily, Regeneron Inc to complete clinical trials for this line of treatment.