Two newly published studies used data from everything we've seen so far to give more hints regarding COVID's risk factors and repercussions as COVID-19 hospitalizations reach a fourth pandemic level, more than 18 months after the virus grabbed hold of our life.
Lead author and also an Associate Professor of Pathology and Genomic Medicine with the Houston Methodist Research Institute, and his team looked at demographic and clinical risk factors for severe disease in hospitalized young adult COVID-19 patients aged 18-29 years across Houston Methodist's seven hospitals in the first study.
COVID-19 Risk Severity And Long-Term Effects Are Being Determined
From almost all the states of USA, the patient numbers are reported with a rise which was not expected by the authorities in past some months.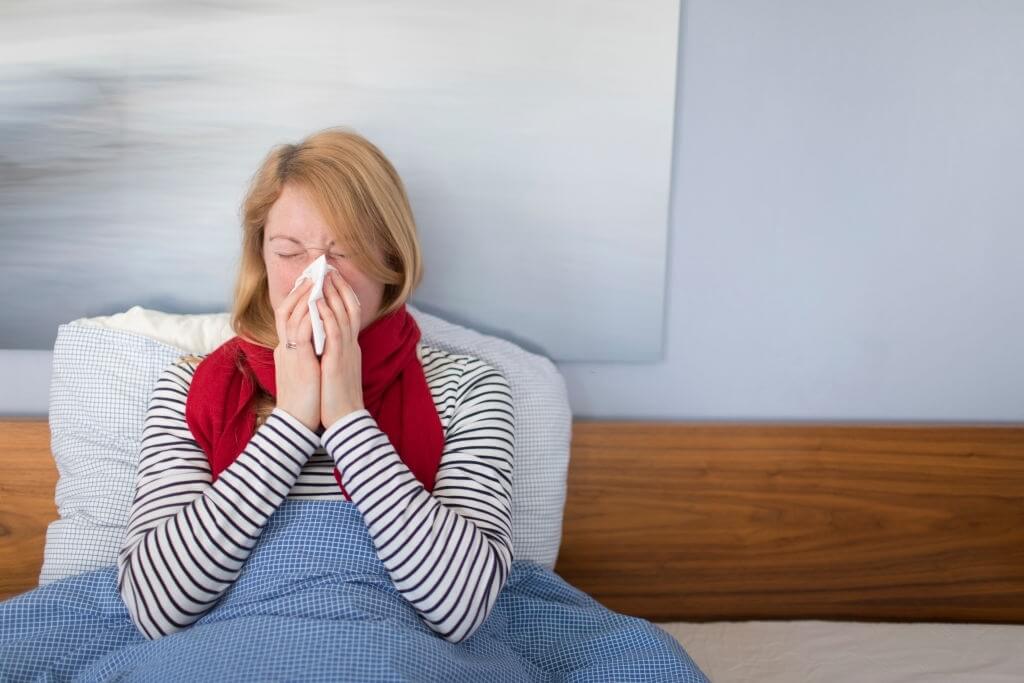 Hence the significance of the study to know the after-effects of this pandemic can prove much beneficial in determining future requirements of the nation and overall socioeconomic conditions explained one of the experts.
The youth is being seriously impacted by the infection and hence in the coming days, the low level of people available for employment can be a side effect of this phase of viral infection he added.
Their research took place between March 1 and December 7, 2020, during the first three COVID-19 surges. Within 30 days after these patients were discharged from the hospital, they looked at readmission rates and associated serious disease diagnoses.
The 1,853 young adult patients were 20 percent non-Hispanic white, 32 percent non-Hispanic black, and 43 percent Hispanic or Latino, with patients evenly dispersed among Houston Methodist's eight facilities around the greater Houston area. Women made up 62% of the patients, with 12% of them pregnant. Despite the fact that these individuals were generally healthy, 68 percent of them were overweight or obese.
The most common comorbidities among the patients were asthma, mental health disorders, hypertension, and diabetes. While all patients had COVID-positive PCR tests and were potentially infectious at some point during their diagnostic encounter, only 43% reported COVID-19 symptoms at admission.
Hispanic men were more likely to have severe disease outcomes, and increasing age, asthma history, congestive heart failure, cerebrovascular disease, and diabetes were all associated with severe disease diagnoses within 30 days after admission.
Hispanic ethnicity, non-Hispanic Black race, obesity, asthma, and myocardial infarction history, and household exposure were all associated with 30-day hospital readmission.
Only 11% of young adult patients received supplementary oxygen and 3% required critical care during their initial diagnostic visit, indicating that respiratory therapies such as ventilator support were rarely used. Although 96 percent of the patients were discharged home after their initial hospitalization, 15% of them returned within 30 days. Four patients (1%) died during their inpatient stay, while four more died after being discharged to another facility.
In total, 17 percent of patients were diagnosed with pneumonia within 30 days of their first encounter, and 8% were diagnosed with at least one other critical diagnosis, such as sepsis, myocardial infarction, cerebrovascular event, cardiac arrest, pulmonary embolism, thrombosis, acute respiratory distress syndrome (ARDS), and the like, to be classified as having severe COVID-19 disease.
According to the authors, the study shows a considerable risk of severe disease and readmission among young adults, particularly those from underserved communities and those with comorbidities.
They underline the importance of increasing COVID-19 knowledge and prevention among young adults, as well as continuing research into risk factors for severe disease, readmission, and long-term COVID-19 repercussions.
Micaela Sandoval and Duc T. Nguyen of the Department of Pathology and Genomic Medicine, as well as Farhaan S. Vahidy of the Center for Outcomes Research, worked with Dr. Graviss on this study at the Houston Methodist Research Institute.