Scientists working at Houston Methodist Research Institute and Purdue University found a new way to create an efficient and effective vaccine for the globally spread disease tuberculosis.
 Mycobacterium tuberculosis has been observed as the primary cause of death globally, killing approximately 1.5 million people each year. The dormant form of Mycobacterium tuberculosis (MYT) infects around 1/2rd of the world's population.
New Strategy Developed By Researchers To Make Vaccine To Fight TB
The Bacillus Calmette-Guérin (BCG) vaccination is commonly used to prevent tuberculosis, however, its resistance against newborn and grownup pulmonary tuberculosis has known to be uncertain.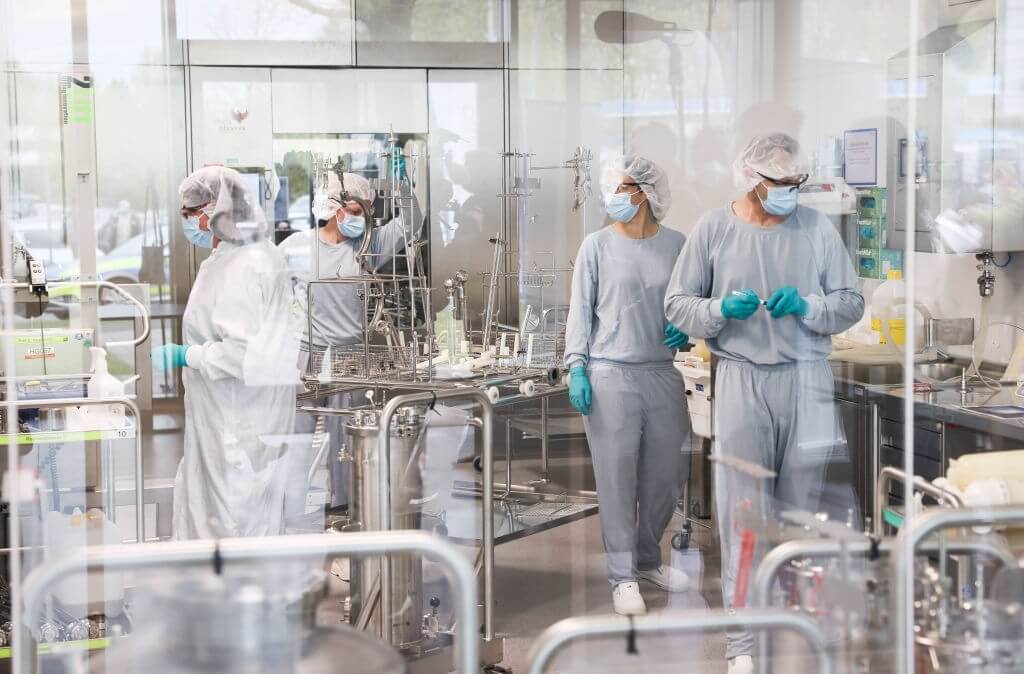 However, in babies, this protection might vary from 0 to eighty percent. Despite the fact that kids are frequently immunized, MTB spreads into the brain as well as TB meningitis nevertheless happens.
To prevent the spread of the same it is needed for one to have a vaccine. Although there is a vaccine for TB available in the market which can help one get rid of this stubborn infection, the new vaccine developed by the experts can be more effective in the case of TMB where present options are much restricted.
The development of a new vaccine has been done by a group of experts after a long research and thorough analysis. It has been proven highly beneficial in the case of kids with TMB also.
Researchers from Purdue & Houston Methodist University developed this innovative tuberculosis vaccine by integrating autophagy-mediated antigen presentation, as a result of which T cell response is increased.
The unique composition has been demonstrated by Chinnaswamy Jagannath, who is a professor of pathology and genomics at the Houston Methodist Research Institute, a partner of Weill Cornell Medical College, and improved growth in immune cells to TB. Jagannath works along in the Purdue College of Veterinary Medicine with Dr. Suresh Mittal, who is a renowned Professor of Virology.
"Our technique to vaccination without or prior BCG vaccination is equally effective," said Mittal."It is crucial because most of the individuals already are inoculated with BCG in Mtb-endemic nations," added Jagannath.
Mittal's laboratory explores vaccine distribution systems, while Jagannath's lab developed this TB vaccination via nasal administration. "The exciting thing regarding our study with tuberculosis is because it has the effect of shifting to other viral infections and potentially cancer treatment," Mittal added.
The Purdue Research Foundation Office of Technology Commercialization assisted the creators in patenting their technology. The creators and OTC are searching for collaborators to help them proceed to improve it.
A vaccine effectiveness trial in a nonhuman monkey paradigm will be the next phase in the vaccine development process. Mittal stated that the survey's results will serve as the foundation for a medical study, albeit no such trial is presently scheduled.
This new way or the new strategy to develop a vaccine to fight against or to win the battle against TB is a huge success in the field of medicine. This new stagey can easily save millions of lives all across the globe.
The vaccine is the major goal through the spread of this disease can be restricted all across the globe. Individuals should trust the research process, the researchers, and the vaccine developed by them.
A few of the vaccines might have certain side effects but on the whole, they will be of greater use to the people. Hence, it is important for people to get vaccinated whenever their chance comes. 
Before questioning or doubting the vaccines individuals should realize and understand that people who come up with vaccines and solutions to such disease have worked day and night on it and they will have more knowledge about the vaccine.