According to research published in the Aug. 18 early-release issue of the US Centers for Disease Control and Prevention Morbidity and Mortality Weekly Report, the effectiveness of mRNA immunization against COVID-19-associated hospitalization is sustained over 24 weeks.
In an evaluation in 21 hospitals in 18 states, Mark W. Tenforde, M.D., Ph.D., of the CDCCOVID-19 Response Team, and colleagues assessed the duration of mRNA vaccine efficacy (Pfizer-BioNTech or Moderna) against COVID-19-associated hospitalization among adults aged 18 years and older.
Over 24 Weeks A Vaccine Was Found To Help Prevent Hospitalization
A total of 3,089 hospitalized people (1,194 COVID-19 case-patients and 1,895 non-COVID-19 controls) with a median age of 59 years were included in the study, with 21.1 percent having an immunocompromising disease.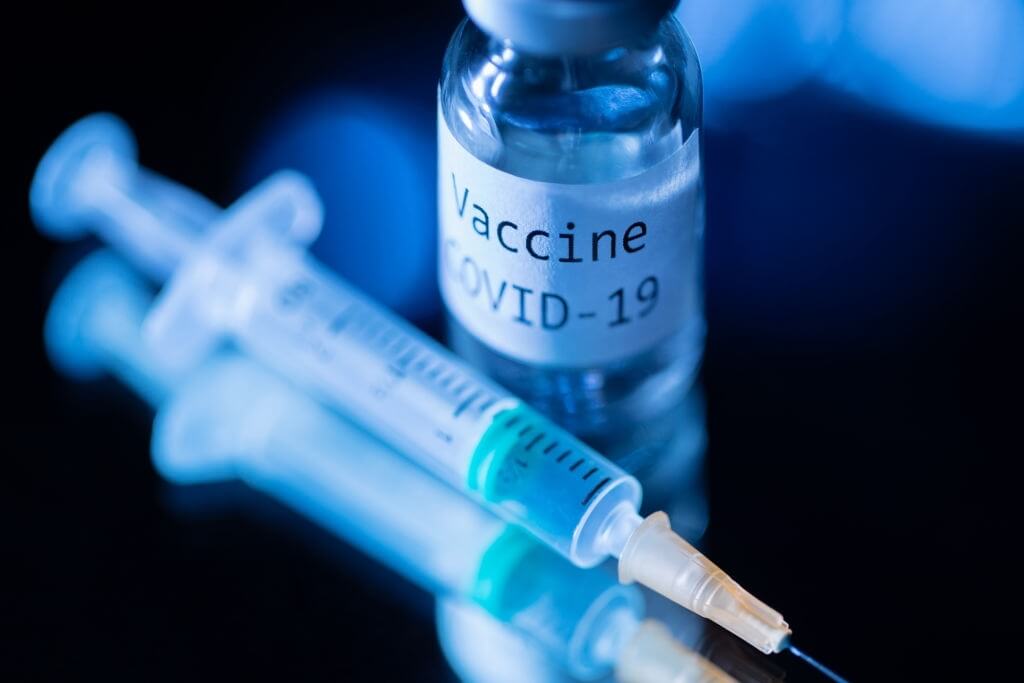 Though the market has now many vaccines and every maker claims different impacts which are better than others a few of them are proven in the research carried out by an expert team.
The researchers have discovered that 11.8 and 52.1 percent of case patients and controls, respectively, were fully vaccinated (the second dose received 14 days before disease onset), with a median interval of 65 days following the second dose receipt.
Vaccine efficacy against COVID-19-associated hospitalization was found as 86 and 90 percent overall and among people without immunocompromising diseases, respectively, during the complete monitoring period. This can be termed as a good efficacy and people can rely on such vaccines as they are able to generate the desired level of antibodies.
Vaccine efficacy against COVID-19-associated hospitalization was 86 percent and 84 percent, respectively, two to 12 weeks and 13 to 24 weeks after receiving the second vaccine dose.
In whole-genome sequencing, the alpha and delta lineages were discovered in 53.3 and 16.3 percent of 454 case-patient specimens, respectively.
The authors conclude that "all eligible patients should be given COVID-19 vaccination to reduce their risk of hospitalization." "As time goes on and new SARS-CoV-2 variants emerge, ongoing monitoring of vaccine effectiveness against infection and severe disease is necessary."
Pre-Delta, the adjusted VE against infection among those fully vaccinated (vs. unvaccinated) was 74.7 percent for any mRNA vaccine, 74.2 percent for Pfizer, and 74.7 percent for Moderna, among those, fully vaccinated (vs. unvaccinated).
Adjusted VE against infection among fully vaccinated people after the introduction of Delta was 53.1 percent for both vaccines, 52.4 percent for Pfizer, and 50.6 percent for Moderna.
A total of 6,879 COVID-19 asymptomatic and symptomatic infections were found, including 30.7 percent of unvaccinated individuals, 37.8% of completely vaccinated Pfizer residents, 18.9% of fully vaccinated Moderna residents, and 12.5 percent of persons with different vaccination statuses.
The researchers recommended more investigation into whether VE against serious disease in elderly home patients is also fading with time, pointing up that their study couldn't distinguish between the effects of Delta and falling vaccine-generated immunity.
Nursing home patients may have a weaker immune response to immunizations due to their age and frailty, putting them at a higher risk of infection.
"Multiple COVID-19 preventive methods, including rigorous attention to infection control and testing practices and immunization of nursing home staff members, residents, and visitors, are necessary since nursing home residents may remain at risk for SARS-CoV-2 infection despite vaccination." Additional doses of COVID-19 vaccination for nursing homes and long-term care facilities may be considered.
VE against hospitalization was 87 percent among patients with symptom onset from March to May, before Delta became prevalent, and fell to 84 percent in June and July. The findings were consistent across subgroups of participants at high risk of severe COVID-19 infection, such as older adults, those with at least three underlying disorders, and those with weakened immune systems.