Lauren Debroeck gently moves closer to the face of her husband, hoping that today would be this day he finally wakes up afterward, almost a month of unconsciousness. When Debroeck gets up in the morning, she makes sure her hair and cosmetics are flawless because she needs him to look at her though know everything's ok despite the labyrinth of wires and tubes surrounding his hospital bed.
More Misery For Patients At A Louisiana Hospital As Another Virus Outbreak Hits The State
Debroeck was hospitalized to the hospital three doors down from her husband earlier this month for COVID-19 therapy, and medics rushed in to assure her that it wasn't her husband Michael who was gasping for breath.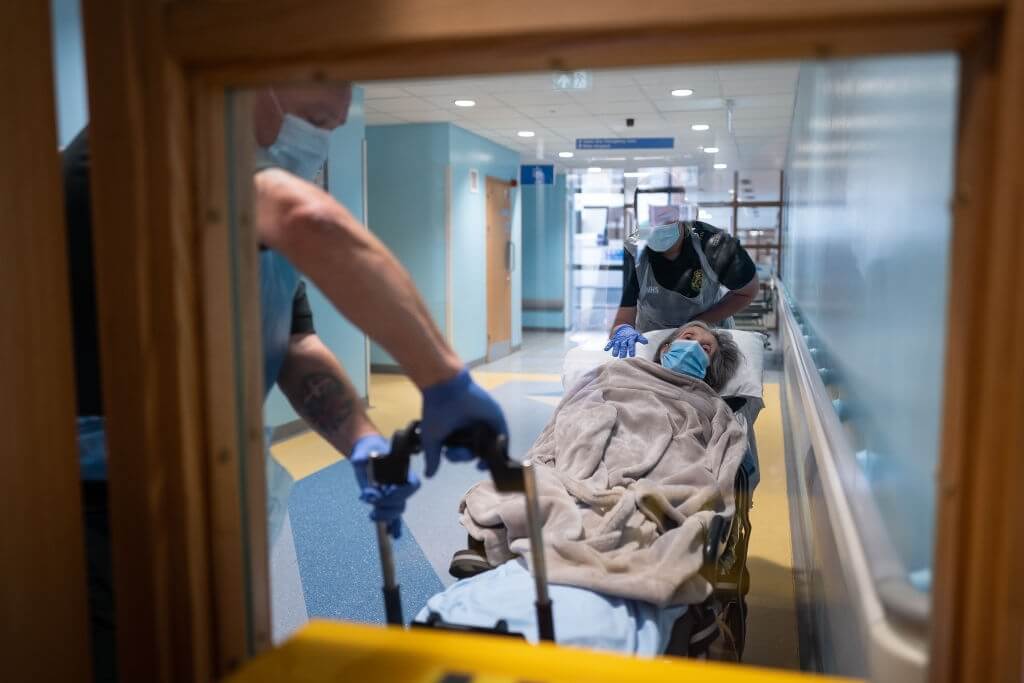 An overwhelming number of patients from across Louisiana, Texas, and Arkansas are being treated at a Shreveport hospital. Medical staff members have described crying on their way to work while becoming numb to the sound of zip-tying body bags and transporting deceased patients to funeral homes as the vigil takes place. Michael was an outspoken opponent of the COVID-19 vaccination. Lauren just couldn't find the time to do so. Beth Springer, an ICU Nursing Coordinator, remembers how, a month ago, the ICU halls were almost completely empty. The epidemic seems to be worse than it has ever been.
Nursing workers at Willis-Knighton would place a paper angel on the wall every time a patient died as a result of the virus during the early stages of the epidemic. Nonetheless, as the months passed and the death toll increased as a result of one spike after another, the picture grew more difficult for physicians to bear to see on a daily basis. Denise Jones, Willis-Chief Knighton's Nursing Officer, breaks down in tears as she explains how the angels were replaced with colorful paper streamers hanging over the corridor. "Anything to comfort a staff who has zipped patients who didn't make it into body bags and held up phones so families could speak to their ill loved ones," she adds.
Melinda Hunt is a registered nurse who works six or seven days a week, starting her day at the crack of dawn. While she is getting dressed, she watches a Disney movie on her phone. However, the respite is just temporary. While driving to work on a wet morning, she notices that her eyes are welling up with tears. Hunt, 24, made the decision to become a nurse when she was six years old after seeing the caring and competent professionals care for her younger sister, who was suffering from leukemia. Hunt used to be a happy and cheerful person. However, she is now feeling tired and depleted. Coworkers have observed the shift and sometimes inquire as to her well-being or if she needs a break.
The tears and fatigue have been pushed aside by the time Hunt arrives at the Infectious Disease Critical Care Unit at 6:30 a.m. on a Saturday morning. Some COVID-19 patients rely on her honesty and compassion to get through their treatment. Plastic covering divides the foyer of Willis-Knighton Medical Center so that possible COVID-19 patients may be separated while they are being checked. As you go through the hallways, you will see medical equipment, as well as nurses and physicians wearing full safety gear as they make their way from one room to the next.
However, those crowded corridors serve as a harsh reminder that, just when it seemed that everything was returning to normal, the epidemic surged back. In July, the number of COVID-19 patients admitted to the hospital was in the single digits. They have now surpassed 100. Jones, the hospital's chief nursing officer, sees a steady stream of exhausted nurses who come into her office on a daily basis. Cheryl Thomas, ICU Charge Nurse, believes she has a moral obligation to be there for patients who have been on the brink of passing away.