As part of a recent study, researchers from the Universities of Lund and Uppsala found that sleep duration had a direct correlation with a variety of biomarkers associated with cardiometabolic illnesses such as cardiovascular disease and type 2 diabetes.
How The Number Of Hours Your Sleep Affects You
Sölve Elmsthl, one of the researchers behind the study, says, "With more knowledge of the real processes of illness development, the possibilities for a more precise and focused therapy rise. A lack of sleep also increases the risk of illnesses such as heart disease, diabetes, and obesity. Some experts believe that it is the disease that causes sleep problems, but it's also possible that too little or too much sleep leads to illness.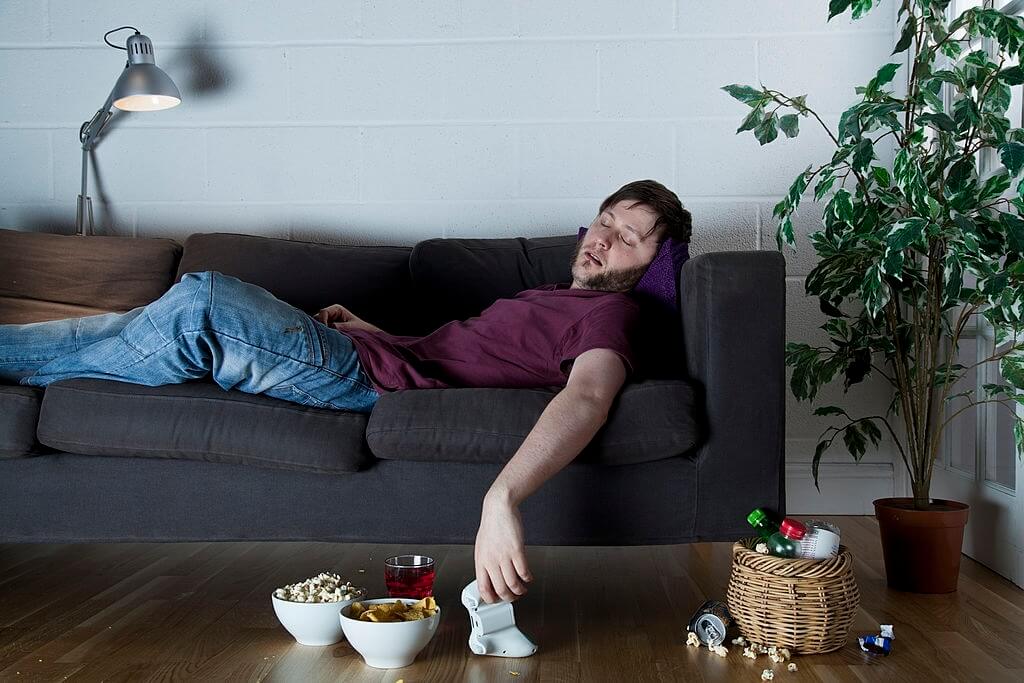 To have enough rest for most of the organs it is needed for one to have sound sleep for enough hours a day. The lack of sleep affects the digestion system. Skin health and much more physical and mental health issues may come up if one does not have enough sleep a day. The human brain and other organs can have rest and rejuvenation while one is asleep and low time for the same may lead to trouble to each organ as none of them can have time to rejuvenate.
Blood proteins or biomarkers significantly related to cardiovascular and metabolic disorders are well-known. In this study, researchers examined the association between biomarkers and sleep problems to determine whether there was any correlation between the two. Disease development is characterized by a highly complicated pattern. Sölve Elmsthl, professor of geriatrics and coordinator of the strategic research area (SRA) EpiHealth at Lund University, hopes to be able to offer knowledge on probable illness development paths.
To better understand the relationship between sleep problems and numerous cardiometabolic illnesses, the scientific community is working on their research to learn more.
The new study utilized data from the SRA EpiHealth, which was in charge of a population study of 25 000 adults aged 45 to 75 in Malmö and Uppsala. Blood samples from 2430 participants who answered questions regarding their sleep were analyzed and kept in a biobank. About 90% of the participants slept for the recommended amount of time, with 8% sleeping fewer than six hours each night and 4% sleeping more than nine hours.
Many proteins in blood plasma may now be studied at the same time thanks to a new technique that has been developed specifically for this purpose. According to the study, cardiometabolic disorders were associated with 243 distinct proteins. A U-shaped relationship between sleep duration and five of the proteins was found in the study: follistatin (FS), matrix metallopeptidase 9 (MMP9), urokinase receptor (UPAR), and kidney injury molecule (KIM).
There was a high concentration of biomarkers in participants with short sleep duration, but the levels fell during regular sleep and then increased again in those with more than nine hours of sleep each night Data visualization shows the curve as a U.
Researchers previously discovered a connection between inflammatory activity in the heart and the MMP9, FS, and UPAR proteins. KIM, a biomarker, has been related to heart function, whereas ADM, a protein, has been associated with sleep apnea and the risk of myocardial infarction. The outcomes of our cross-sectional investigation were consistent with prior research.
There's ample evidence available to us that can explain how various cardiometabolic illnesses arise, but we need to validate this in other longitudinal studies and see if the people acquire a condition at many measurement points. Scientists from Lund University and Uppsala University are working together to understand the factors that contribute to the development of illnesses, as seen here.