Educational institutions and big firms are now examining how to reopen these places securely, and most of them are considering rotational arrangements.
Recently, a study demonstrated that the best method to avoid coronavirus incidents in organizations and educational institutions while keeping an internal attendance is to establish rotational arrangements so that there is less crowd in schools or workplaces. 
Rotational Arrangements Can Help Reduce COVID-19 Cases
According to CDC recent data, a distance of 3 feet can be enforced to let more students return to school in two shifts. School administrators should carefully examine the rules so that they are functional in the greatest way possible to safeguard the safety of teachers and students while allowing for greater access to individual schooling.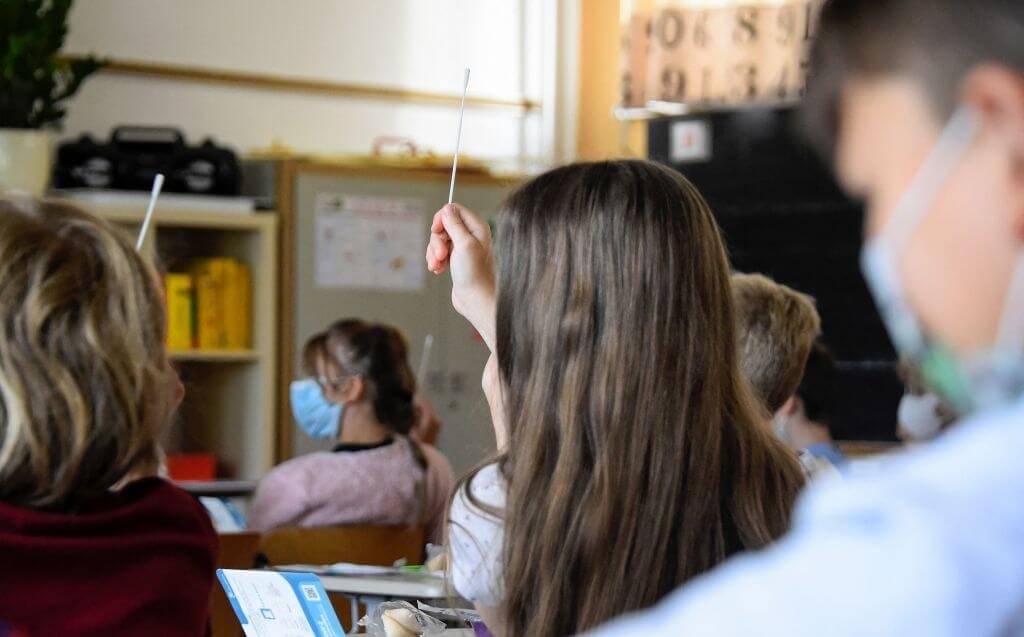 The biggest concern for the experts to keep people who work in educational institutes and hospitals is to keep them safe against the virus infection. They have found that the only option of rotational duties can be of enough help as one can stay in a safe area where the spread is not that effective.
The change in duties can also help one follow a schedule and prepare one mentally before going for the duty said a team member of the research team.
Since certain preventive actions are seemed to be ignored, the need for layered mitigation solutions should be kept in mind to avoid the transmission between professors, staff, and students.
When the entire student or working population was present, it was less helpful for social coordination on a weekly or day-to-day basis. The researchers collected data from real-world contacts between people to predict the spreading of coronaviruses based on observed disease activity.
They explained that coronavirus might be infectious before the symptoms become visible and unexpected major occurrences are considered in their estimates. Schools should assess and execute thorough programs for the control of cleanliness and infection.
Other than the above-mentioned method, hand washing, screening tests, staying home when sick and being tested, ventilation is another key layer of prevention to ensure that schools remain safe, along with the quarantine and isolation, and sanitization.
Teachers, students, and workers should be informed when they develop symptoms of infections and should be sent for testing and treatment to their healthcare professionals.
Alternative rotation approaches, weekly rotation approaches or time bases rotation shifts can be considered by schools to promote in-school learning and simultaneously maintaining protection against coronavirus. 
The weekly rotation approach also helps to postpone an epidemic and restrict the total risk for illness. These approaches will only function if there is a limited-circulation of viruses in the surroundings.
Due to this rotation in workplaces, a possibility of 27% was found which meant that a favorable event would cause an epidemic in a basic situation, a school with average attendance where the one-person infected person getting at least other infectious. However, this probability is only 12% when the group of people are separated into groups and are called on a weekly basis. 
Employees should be encouraged to remain home and to be isolated, even if symptoms are mild. By minimizing the number of workers allowed at the workplace at a time, firms can then reduce the number of persons at risk of infection with the virus, thereby slowing down their spread.
However, these strategies will only be effective if the number of individuals infected by one individual case exceeds 1.7 but all of these measures are appropriate and when the virus spreads at a 1.4 rate it can reduce the COVID cases.
The institutions have stated that if cases start to increase again, a method of rotation groups around the country can come back.