MD- apple cider vinegar is nowadays used as a versatile natural product that has many health benefits and can be useful for a variety of conditions.
Apple cider vinegar is a natural remedy that provides many different health benefits to individuals.
Apple cider vinegar is often recommended to diabetic patients. But studies have not been able to prove any direct diabetes preventive properties of apple cider vinegar. However, studies do show that regular intake of apple cider vinegar can reduce blood sugar levels in pre-diabetics.
How Can Apple Cider Vinegar Help Your Body?
Research has shown that when a person consumes some form of starch, then the acetic acid present in apple cider vinegar reduces the absorption of the starch into the bloodstream. Two spoons of apple cider vinegar in a glass of water daily after lunch and dinner can reduce the fasting blood glucose concentration of a person by almost 10 points.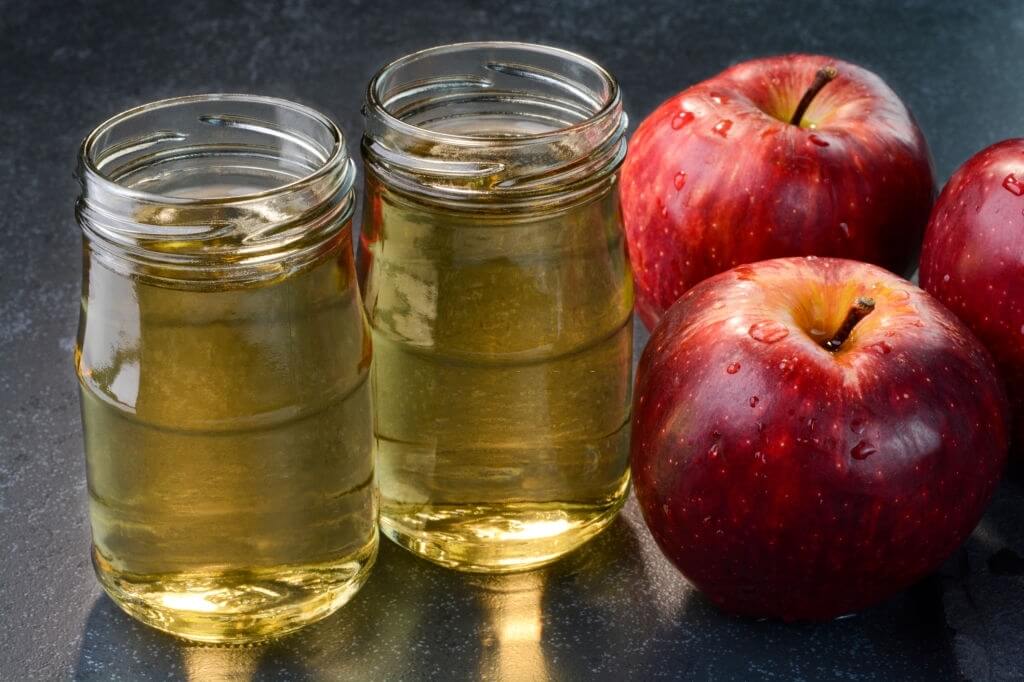 Apple cider vinegar is also believed to have some benefits for weight loss. A study was conducted on 175 above-average-weight Japanese persons. According to the study, after 12 weeks of apple cider vinegar treatment, these subjects were able to lose only a few pounds. This is a very small loss of weight and according to doctors, in order to see any significant weight loss, people need to use diet and exercise along with apple cider vinegar.
Doctors also warn that direct consumption of apple cider vinegar can erode away human tooth enamel, so it is important to always consume apple cider vinegar in its diluted form by mixing it in water.
Another popular use of apple cider vinegar is as a natural preservative for pickled products. Pig's feet, poultry products, and even meat are often preserved in apple cider vinegar. Fruits and vegetables can also be stored in apple cider vinegar as the vinegar adds a mild fruity flavor to the preserved pickles. But fruits and veggies do turn dark in color when kept stored in apple cider vinegar.
But according to experts apple cider does not have enough anti-microbial properties and washing fresh produce with apple cider vinegar has no real benefits.
Dermatologists have found another useful purpose for apple cider vinegar. It has been found to reduce the itchiness after bug bites or mosquito bites. Doctors recommend that if a person has a lot of bug bites they can just pour in two cups of apple cider vinegar into a bathtub and soak in it for a few minutes to relieve discomfort.
But dermatologists do not recommend using apple cider vinegar for any other skin conditions. Acne, dandruff, lice, warts all have effective medical treatments, and using apple cider vinegar is in most cases ineffective and in some cases very harmful for the body.
Many people also use apple cider vinegar as an all-purpose home cleaner. While there may be certain bacteria and microbes which apple cider works well against, doctors do not recommend using apple cider vinegar as one's primary home cleaning product.
Experts also warn against mixing apple cider vinegar with other popular cleaning products. If apple cider vinegar comes in contact with any form of bleach or ammonia it can cause a strong chemical reaction and release toxic chlorine/ chloramines gases into the air.
Apple cider vinegar has some health benefits definitely, but these benefits are limited and it is not at all the all-cure that many brands are now advertising it as. People who decide to consume apple cider vinegar need to buy the product from a good quality reliable source and also consult some nutritionist or doctor about the dosage and possible side effects of consuming the product regularly. Just like every other home remedy, apple cider vinegar to needs to be used with caution and realistic expectations.