Information of national school assessment, the NAPLAN, was utilized in a large information analysis conducted by UNSW and the University to determine however many kids hospitalized with a serious disease are lagging ahead.
Such children have to undergo severe mental trauma that affects not only their immune system but also their mindset and hence they lag back in comparison to the students who are in good health.
Chronically Unwell Children Are Three Times More Likely To Miss School
Experts conducted the study with the help of several samples from different areas and data from the national analysis center about the kids admitted in hospitals due to various medical conditions.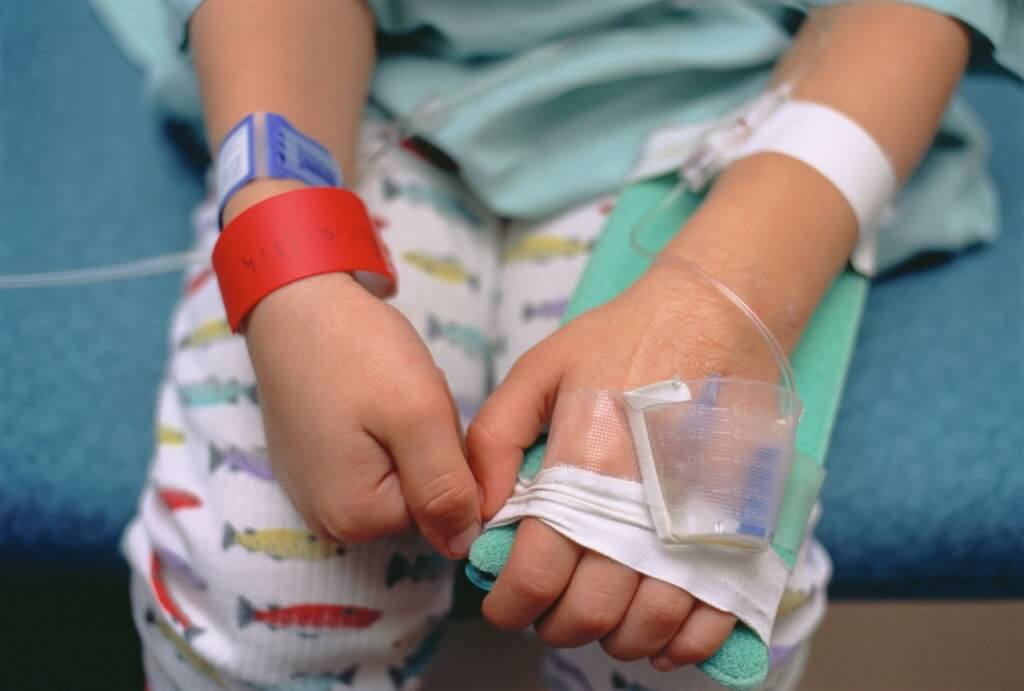 Most of them are not able to concentrate well on their learning and lag a little behind than others.
One out of each ten children below the age of 14 suffers from a chronic illness. Cardiovascular disease, hypertension, and asthmatic are just a few of the disorders that could influence a kid's health and, in some instances, lead to hospitalization that very last days, weeks, or even years.
"Our results show that although one in 20 children may miss the NAPLAN test, this was double for those hospitalized with a chronic condition," says Raghu Lingam, a professor in pediatric population health at UNSW Medicine & Health and a physician at Children's Hospitals Network.
The investigation is the first high community research to compare the performance of kids in hospitals with chronic illnesses to their classmates. The original study authors are members of the Children to Adolescents Chronic Disease Alliance (K2A Alliance), a nationwide collaboration of over 200 academics, physicians, and families interested in finding methods to enhance the lifestyles of youngsters with chronic illnesses.
"Nearly 40% of the most severely afflicted children, those who had been in the hospital for more than seven times or more than 15 days, did not even take the NAPLAN test."
"Those children hospitalized with a chronic condition that did sit the NAPLAN test were at a 30-60 percent increased risk of not meeting national minimal standards."
About 16-18 percent of pupils in such classes had already been admitted to the clinic with a chronic disease prior to their NAPLAN testing, which the researchers discovered to use a mix of regular birth data and hospitalization information.
In comparison to other chronic diseases, children hospitalized for mental wellbeing or behavioral issues had a serious chance of poor academic achievement. Worryingly, irrespective of the kind of chronic ailment, the more inpatient hospitalizations or bed-days a kid experienced, the worse their scholastic achievement.
"These results show that there's a significant proportion of children in NSW who are facing this challenge," says co-lead author Dr. Joanna Fardell, a senior research fellow at UNSW and neuropsychologist at Westmead Hospital.
Whereas the NAPLAN isn't the be-all and end-all, adds co-senior author Professor Natasha Nassar, pediatric epidemiologist and head of experimental child health at the university, it does provide a population-level and standardized assessment about how well kids are functioning overage.
"These trajectories are really predictive of later life outcomes, and can predict whether they complete school, get a job, how they interact in society and even their health and wellbeing."
Presently, kids with physiological or behavioral handicaps receive assistance from the govt. and school systems in order to improve their right to schoolings, such as through Schools for Special Reasons, access to specialized support teachers, and customized learning support programs and funding and activities.
"This should include integrated interventions that incorporate health, education, and psychological support, especially as children hospitalized with mental health or behavioral conditions are at the highest risk of performing below the basic academic requirements."