We are not new to using sanitizers and disinfectants, but we have grown such comfortable with them that we are using them on almost everything. Disinfectants used incorrectly can be harmful to your health and the environment. This has always been the case. However, the pandemic has added a new wrinkle: certain disinfectants may reduce the effectiveness of your face mask.
Since the beginning of the pandemic, it is said that one needs to wear a mask in all public areas to keep the virus infection at a check but it is also much needed to keep the mask clean at a regular interval and the same must be with a normal wash only.
Why You Shouldn't Disinfect Your Mask With Alcohol Or Bleach
Researchers from North Carolina State University evaluated the scientific data on the possible long-term effects of inappropriate disinfectant usage on human health and the environment in a new article.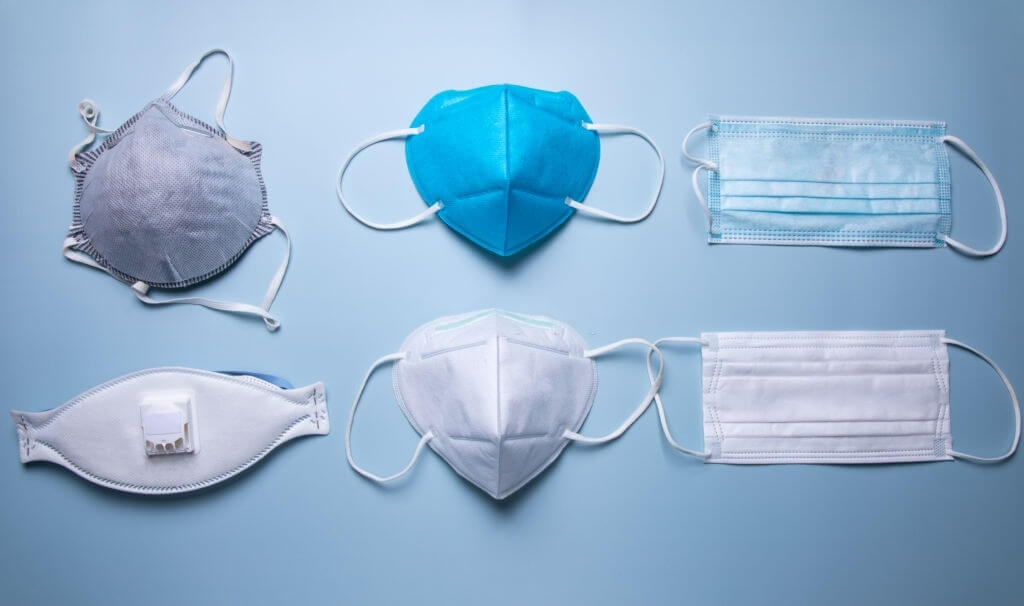 The impact of various disinfectants on N95s, cotton face masks, and other textiles, as well as plastic surfaces, was also examined in the review. Their findings were published in the ACS Chemical Health & Safety journal.
When asked about disinfectants and how they could impact our face masks during a pandemic, lead author Januka Budhathoki-Uprety of NC State and first author Hannah Dewey, a graduate student at NC State, spoke with The Abstract. QACs (quaternary ammonium compounds) are a class of chemical compounds used in hospital and home cleaners, fabric softeners, preservatives, surfactants, cosmetics, and other goods. QACs have been demonstrated in studies to kill bacteria and viruses with phospholipid envelopes, such as SARS-CoV-2.
By attaching to phospholipids, QACs promote membrane rupture in bacteria and enveloped viruses, according to research. Membrane rupture occurs, as a result, resulting in intracellular component leakage.
The type of mask used also made a difference as cloth masks had a different efficiency percentage. Researchers utilized cotton and synthetic wipes to clean surfaces with QAC disinfectants in one trial. They discovered that using cotton textiles reduced the disinfectant's effectiveness as compared to using synthetic materials. The available QAC concentration fell by an average of 85%, resulting in lower effectiveness against germs, according to the study.
Bleaching or disinfecting N95 masks is not suggested as the materials used in N95 masks are blended to achieve mechanical and electrostatic particle trapping. Chemical disinfectants are not commonly used to decontaminate N95 masks. Decontaminating an N95 mask using a chemical disinfectant or sanitizer such as alcohol, bleach, or other disinfectants might have a significant influence on the mask's performance.
According to research, decontaminating face masks with alcohol and bleach reduces the filtering performance of N95 masks, owing to a drop in charge density on N95 filters. According to studies, bleach can damage various types of textiles, particularly cotton, used in face masks, reducing the effectiveness of the covering.
It is also believed that using a disinfectant with QACs as active components to sanitize an N95 might have an effect on the mask's effectiveness. Electrostatic interactions between positively charged QACs and the filters of N95 masks, for example, might obstruct their functions and impair their filtering efficiency. Overall, the decontamination of face masks must be carefully examined, as well as the methods used to disinfect them.
During the outbreak, the usage of disinfectants has grown. To prevent viral transmission, several different types of disinfection chemicals are often employed. However, frequent disinfectant exposure can have long-term health consequences.
We can be exposed to these chemicals by absorption, inhalation, and ingestion of these disinfectants are not applied appropriately or if they are misused. To safeguard our long-term health and the environment, we must utilize these chemicals correctly and carefully while battling the crisis.