According to the newest statistics from US Centers for Disease and Management, there were 12,908 incidents of COVID-19 leading to hospitalization or mortality amongst immunized People as of August 30.
Even by the conclusion of Aug, hundreds of millions of People had been inoculated with COVID-19, so-called "breakthrough" instances were inevitable. However, fresh data provides some comfort: The majority of these occurrences are minor, and ones that require hospitalization are quite uncommon.
Vaccines Have A 1 In 13,000 Chance Of Requiring Hospitalization
The moment vaccine makers came to know about the structure and effect of the virus, they started getting a vaccine that can control the spread of infection.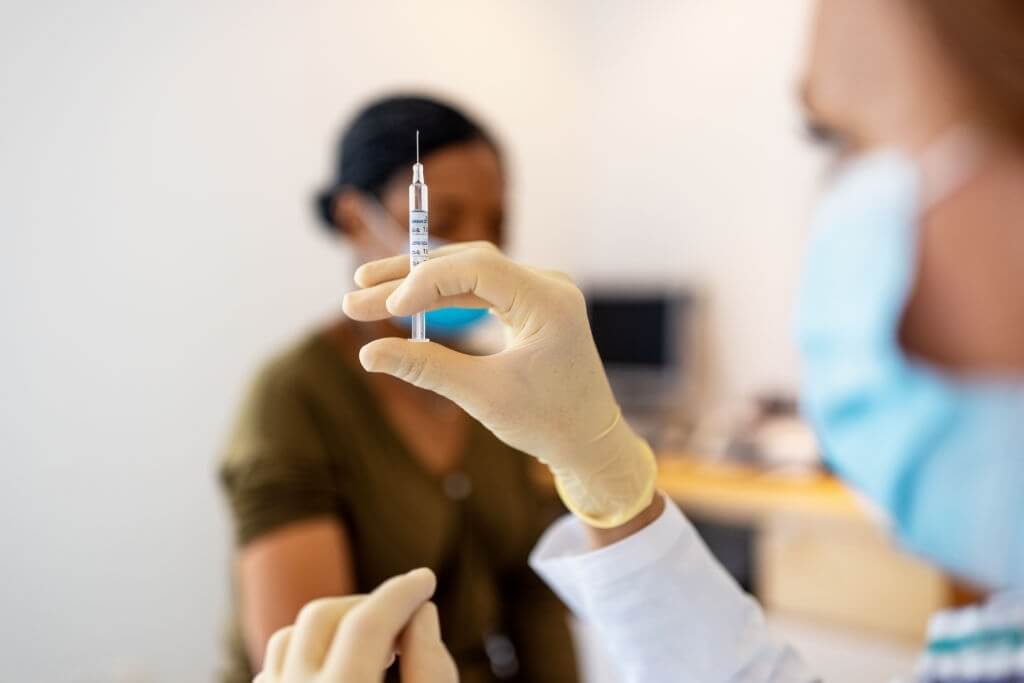 Their research has proven highly beneficial to millions of people who have gone for a jab. It is found that those who are vaccinated may get infected by the virus but they will not have a severe medical condition because of which they may have to get hospitalized. The symptoms such as fever and weakness will be there which can be removed after a few days with proper treatment.
In contrast, uninfected individuals now have a 17-fold increased chance of requiring medical treatment if they get the novel viral disease, according to research released last year in the digital draft publication medRxiv that had never yet been peer-reviewed. Given that the well than 173 million people have been vaccinated as of August 30, the media outlet calculated that a vaccinated individual has one in 13,000 risks of developing a condition serious enough to necessitate hospitalization.
Completely vaccinated individuals now account only for 4% of individuals hospitalized with COVID-19. Seventy percent of these uncommon instances of immunized individuals developing a breakout disease that necessitated hospitalization happened in the population aged 65 and up. 87 percent of individuals in breakout cases that resulted in death aged 65 and older.
Dr. Hyung Chun, assistant professor of cardiology at Yale School of Medicine in New Haven, Conn., conducted research in which over a hundred individuals were hospitalized for a number of reasons were followed from the conclusion of March to July 2021.
The average age of individuals hospitalized with significant COVID-19 signs was 80, or more than 50% are obese, and the majority had illnesses including cardiovascular disease, lung problems, or diabetes, according to the study.
50% of the hospitalized who proved positively for the novel coronavirus in the same research had no signs and were getting treatment for another illness.
Although the latest CDC information is dependent on volunteer information from the state and maybe inadequate, other research has shown similar results. The typical client age was 73 in the medRxiv research, which looked at patients from January 1 to June 30, 2021, and roughly 71 percent of patients had three or more fundamental illnesses, such as diabetes, cardiovascular disease, autoimmune disorders, and many others.
"It's clear that the vaccines are highly effective, and without them, we would be facing a much deadlier pandemic," Chun told. "As effective as the vaccines are, with emerging variants and increasing cases of breakthrough infections, we need to continue to be vigilant in taking measures such as indoor masking and social distancing."
All this indicates that any deployment of COVID-19 booster doses must target older individuals, according to one researcher.
"I think what's happening is the vaccinations may be showing greater waning of immunity over time in those populations and that may be the reason for it," Dr. Peter Hotez, a vaccinologist at Baylor College of Medicine in Houston, told. "That's why, for instance, Israel, when they first announced their booster plan to give the third immunization, they focused more on older individuals."