The USA is known for the world's largest per capita use of alcoholic beverages. Even though the price of beverages increases and helps countries grow their income and make their economy better, they still have many side effects. Increasing prices on alcoholic beverages is a promising policy approach for reducing alcohol consumption and the related health burden.
People of the USA are fond of alcohol, and hence they spend a handsome amount behind consuming them. This affects their health as well as spending of government behind medical facilities people require.
Research: Higher Alcohol Taxes Could Prevent Thousands From Cancers
If the cost of alcohol is increased to a reasonable extent, people will be discouraged to go for the same or reduce the consumption of alcohol over a period to save some money. This can help improve their health and prevent them from several types of cancers, as the use of alcohol can lead to many cancers.
Though many countries have accepted this technique to control the use of alcohol by the public, most of them have not got desired results. However, experts still favor an increase in the rate of alcohol by an increase in taxes.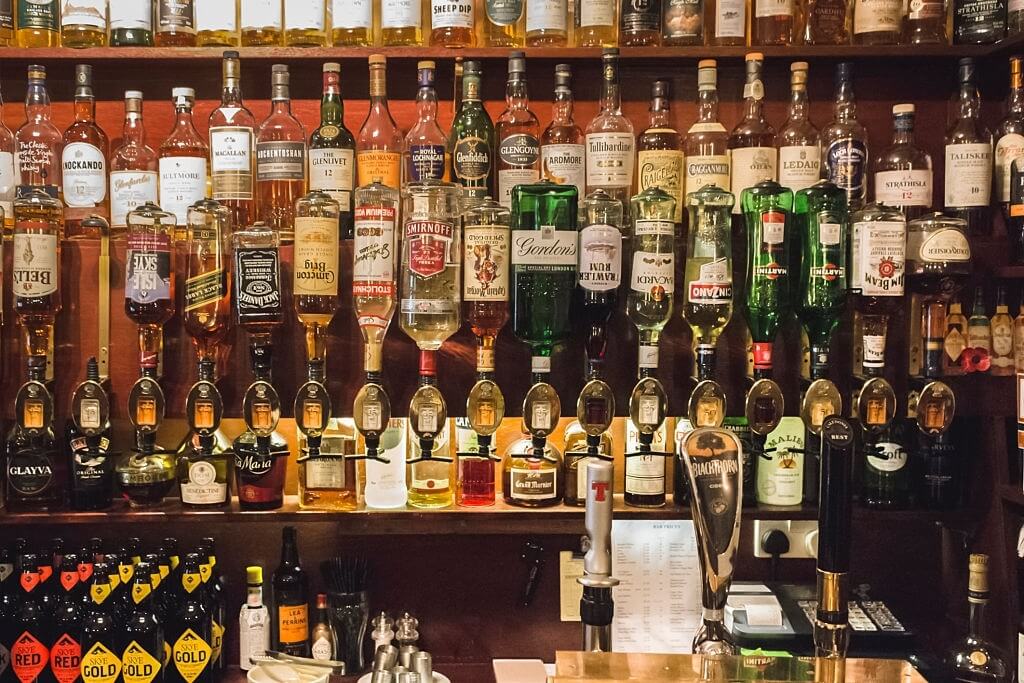 Higher alcohol prices are among the "best buys," among other measures such as marketing bans for alcoholic products or limited availability of alcohol. Countries like the United States and Germany are in the lead when it comes to the consumption of alcohol and other hard drinks.
The "best buys" are health-policy initiatives that are especially cost-effective in lowering disease burden induced by lifestyle risk factors like alcohol. However, alcohol taxes are frequently relatively low in the European Region, particularly in the European Union. They are still constantly increasing in the rates of consumption which has been helping researchers to know about the
Scientists investigated the impact of increased alcohol excise duties on alcohol-attributable cancers in the Region in a modeling study conducted in collaboration with the WHO European Office, the International Agency for Research on Cancer, and the Centre for Addiction and Mental Health in Toronto, Canada.
The researchers used statistical modeling to predict the impact of three potential tax-increase scenarios (20%, 50%, and 100%) on per capita alcohol consumption in 50 WHO European Region Member States.
The researchers calculated the number of preventable new cancer cases and deaths in 2019 using a ten-year lag between alcohol intake and cancer development or death. They are still focusing on many data to research it in-depth and know more about the side effects despite increasing economic income.
The researchers also considered Lip and oral cavity cancer, pharyngeal cancer, laryngeal cancer, esophageal cancer, liver cancer, colorectal cancer, and breast cancer. More than 10,700 additional cancer cases and 4,850 deaths may have been averted if current alcohol excise duties had been increased, according to the findings. This translates to roughly 6% of new malignancies in the Region caused by alcohol.
According to the study, current alcohol taxes in Germany could have prevented more than 1,200 malignancies and 525 fatalities. Breast and colorectal cancers account for more than two-thirds of these preventable occurrences of the disease.
There are so many other diseases found out by alcohol consumption which is not just in the places like Texas and Germany but all over the world.
Excise duties on alcoholic beverages, particularly beer and wine, are exceptionally cheap in Germany. Wine is not subject to any alcohol taxation, whereas a large bottle of beer is taxed at around five cents.
Given the high incidence of preventable alcohol-related malignancies, increasing current alcohol excise duties, particularly in Germany, is highly recommended, according to TUD psychologist Caroline Kilian. Researchers are still working on many areas to find the rate of use of alcoholic beverages and hard drinks and their side effects.