Eating whatever you want and whenever you want has never worked out well for anyone. It has always resulted in obesity and other risks related to weight. A majority of people really underestimate the power that a healthy diet holds and the impact that it can have on your body. Eating healthy does not only mean adding nutritional food items, it also means replacing food items that can lead you to have unwanted calories and fat in your body. You must also know what would be suitable for your body and whatnot. A healthy diet has several benefits, as we all know already. It protects your body from major health issues. Let's have a look at how your diet can impact your body positively.
How Does A Healthy Diet Impact Your Weight Loss?
A healthy diet means having real food every day instead of processed food. Although processed foods are easily available, they easily transfer calories and bad fat in your body too. They put your body at risk since they are low in nutrients and do not add value to your body or health.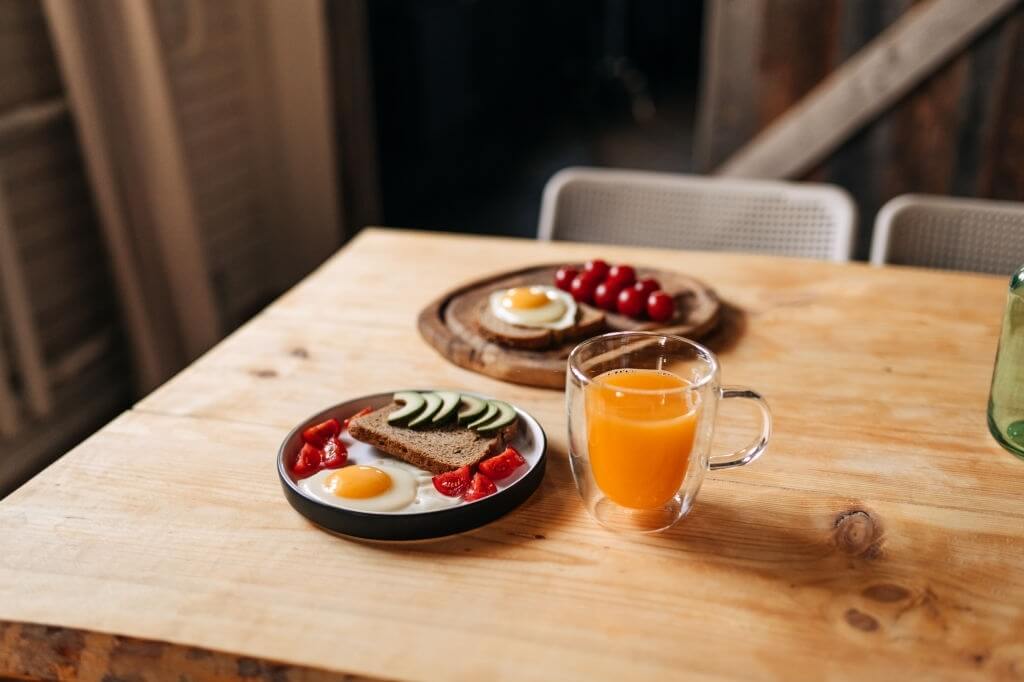 Here is how healthy food items impact your body-
Healthy food is nutritious. Unprocessed food items are full of minerals and vitamins that really help your body. On the other hand, processed foods create health problems and increase your weight. A nutritional diet can make you feel full for a long period of time and thus reduce the feeling of hunger that results in weight loss.
No sugar: fruits and vegetables do not contain added sugar and are healthy, whereas other food items that are sweet, such as doughnuts, cakes, cookies, etc., contain refined sugar. Refined sugar is known to give you excess calories and is associated with obesity. Cutting down on these items can help you lose weight.
Polyphenols: Polyphenols have antioxidant properties that save you from various health risks. It can help you burn your extra calories as well. A kind of polyphenol that is great for weight loss is found in green tea. It helps you burn more calories and leads to weight loss.
Eat more, lose weight: One of the biggest advantages of shifting to a healthy and real diet is that you can eat more and still lose weight. It is so because it includes a good number of calories, free water, and air. They are high in volume but low in calories and thus help you lose weight.
No artificial trans fat. Trans fat is bad for your body. A healthy diet does not contain trans fat, which has adverse effects on your body. These are made artificially through various procedures. Artificial trans fat increases the risk of obesity and is harmful. You should remove such items that have artificial trans fat from your diet in order to lose weight.
Weight loss pills: The process of losing weight, especially as we age, can be difficult. Weight reduction drugs like exipure can help if you have a sluggish metabolism, battle with food cravings, or have stubborn fat that just won't go away.
What food items should you include for weight loss?
Your body works in strange ways. You need fat but do not need fat. There is a difference between good fat and bad fat. Different food items have different effects on your body.
Here is what you can eat to lose extra weight-
Whole eggs

– This is one of the best additions you will make if you want to lose your excess weight. Whole eggs are high in fat and protein. It provides a feeling of satiety and reduces your feeling of hunger. Whole eggs are also rich in nutrients.

Cruciferous veggies

– It includes cabbage, cauliflower, brussels sprouts, and broccoli. These items are rich in fiber and are considered to be very filling. These vegetables contain a perfect combination of protein and fiber which makes them perfect for weight loss.
Supplements

– You can also opt for some weight loss supplements available in the market. One such supplement which is great for weight loss is Java Burn. It is a product that is produced from natural ingredients. It is mainly responsible for the health of your metabolism. It is vegetarian too and works perfectly for your weight loss. As per Java Burn reviews, it reduces the levels of bad fat and cholesterol that can increase your weight. You can take Java Burn every day with your morning coffee. It is only available on its official website and not on any other e-commerce website. This amazing supplement only shows results when you maintain a regular and healthy diet along with it and use it for its minimum required time.
Beef and chicken breast

– Unprocessed red meat is considered to be super healthy and protects you from the risk of diabetes. Since meat has high levels of protein, they work for your weight loss. Make sure you do not end up eating processed meat since they are very unhealthy.
Conclusion
An increase in weight is a part of life. It happens due to various factors such as age, diet, lack of physical activity, etc. However, this needs to be taken care of. You must start eating healthy every day as soon as possible if your aim is weight loss. The adaptation of healthy diet patterns and food items can decrease the risk of major health issues such as heart attacks, diabetes, etc. Make sure you cut down on unprocessed food items and refined sugar. Along with maintaining a healthy diet, it is also essential for you to do a lot of physical activity. Only eating healthy may take a longer period of time and you may end up losing interest. The combination of exercise and a healthy diet is a must if you want to lose weight.