Patients with certain malignancies or other disorders may benefit from a bone marrow transplant (BMT). A bone marrow transplant involves extracting cells from the donor's bone marrow (stem cells), purifying them, and returning them to the donor (patient) or another person.
After a person's own unhealthy bone marrow has been treated to eliminate the aberrant cells, BMT is used to transfuse healthy bone marrow cells into him or her.
New Genetic Factors Linked To The Success Blood & Marrow Transplants
The experts have many times wondered that in many cases they had offered similar treatments yet in one case they get desired result while in another case they have to face failure.
However, the genetic factor that affects the success of such treatments has been discovered by experts now.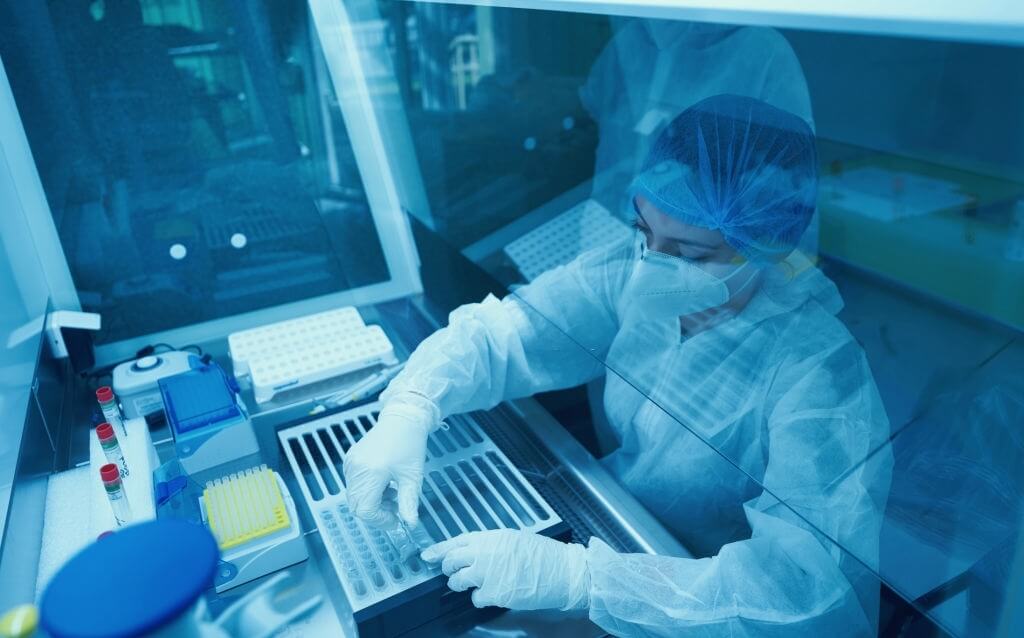 Other than human leukocyte antigen (HLA) compatibility, new research from Roswell Park Comprehensive Cancer Center has found that genetic factors other than HLA compatibility play a significant role in outcomes following blood and marrow transplant (BMT) in cancer patients.
The method blood and marrow donors and recipients are matched has changed dramatically, as has the discovery of novel medicines to reduce transplant-related problems.
A team of researchers led by Theresa Hahn, Ph.D., Professor of Oncology in the Department of Cancer Prevention and Control at Roswell Park, with collaborators from The Ohio State University, scanned the DNA of 2,887 cancer patients who underwent BMT for acute myeloid leukemia, myelodysplastic syndrome, or acute lymphoblastic leukemia between 2000 and 2011, as well as the DNA of their healthy HLA-matched unrelated donors, between 2000 and 2011.
Other than Antigen compatibility, common genetic variation has a major impact on survival after a blood and marrow transplant, implying that there are relevant genetic variables to consider when matching unrelated donors and recipients.
These findings could change how unrelated donors and recipients are matched for BMT, as well as guide posttransplant treatment strategies, allowing for more personalized treatment tailored to the individual patient's unique genome, paving the way toward individualized risk prediction and prognosis to improve the success of BMT therapy for cancer.
Allogeneic BMT, or the infusion of healthy donor blood or marrow into a recipient, is a curative therapeutic option for diseases such as leukemia, myelodysplasia, and lymphoma. 
To increase the chances of success, donors and recipients are matched according to HLA type, which raises the chances of a successful transplant and lowers the risk of potentially fatal transplant-related complications such as graft-versus-host disease.
Despite carefully matching donors and recipients based on their HLA type, too many patients die within one year following BMT due to disease or problems associated with the transplant itself, demonstrating that factors other than HLA type play a role in the efficacy of BMT cancer therapy.
Genes not found in the HLA region may be linked to the success of BMT. The researchers discovered that specific genes in donors and recipients, as well as specific combinations of donor and patient genes other than HLA genes, had a substantial effect on the outcome of BMT for various forms of cancer using this genome-wide association technique.
A gene associated with immune system response and the potentially fatal transplant-associated graft-versus-host disease and a gene related to leukemia that is expressed in most blood and marrow cells were both linked to an elevated risk of death in the first year following BMT.
Two genes were discovered in donors that enhance the chance of cancer-related death in recipients. The researchers also discovered that mismatches between donors and recipients in many genes, including LINC02774, EPGN, MTHF2DL, and chromosome 4 areas, were linked to an increased risk of death from all causes in the first year following BMT.