According to the latest report, pulmonary illnesses may cause type 1 diabetes, an auto-immune disorder in which a person's body is incapable of creating sufficient insulin to maintain their sugar levels at a reasonable level.
Researchers led by Professor Justin O'Sullivan utilized machines intelligence to evaluate genetic variants linked with type-1 diabetes per the extent of their illness consequences operating via various body regions while searching enormous archives of genomic information for trends.
A Genetic Trigger For Type 1 Diabetes Could Be Found In The Lungs
For those who suffer from lung disease, genetic mutation has been considered as the main factor responsible for such infection and medical condition. It has been checked with the help of several methods of samplings by experts.
Daniel Ho & Denis Nyaga, both Ph.D. candidates, are major investigators on the study. Daniel devised a machine-learning algorithm that scoured millions of fragments of genomics information across hundreds of people with & without type 1 diabetes for similarities.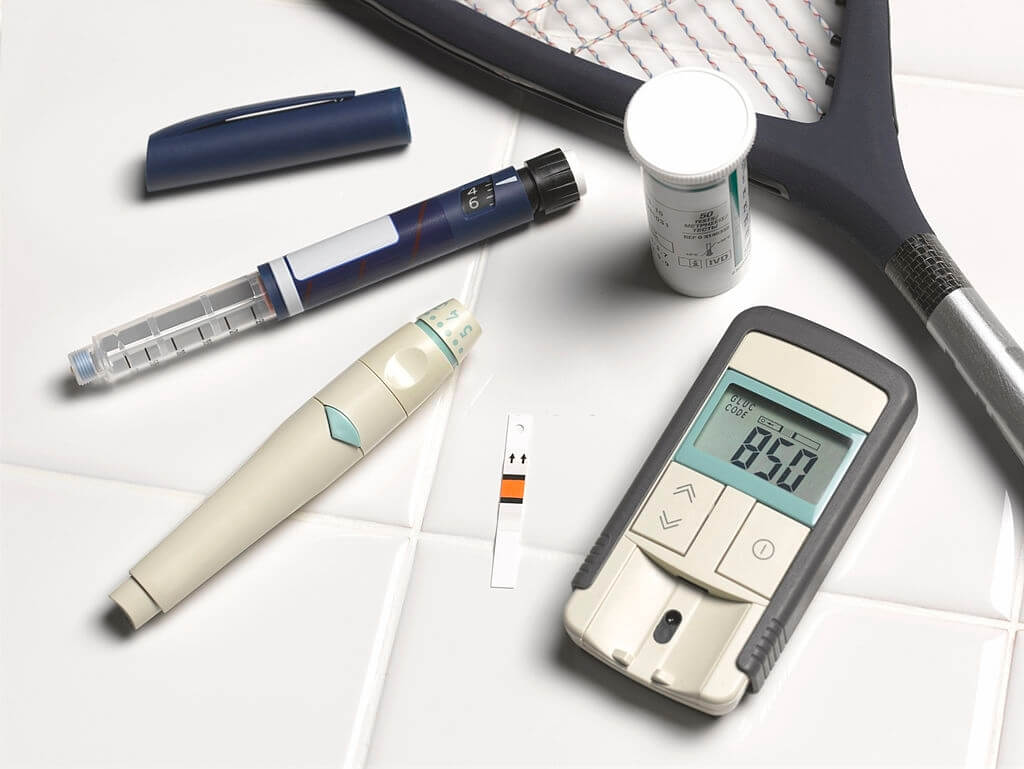 "The machine learning enabled us to pull patterns out of the DNA together with related biological information from thousands of people, that we couldn't detect any other way because there is just too much data for us to look at," Daniel Ho adds.
Diabetes is on the rise around the world, and it has been proven to become one of the most serious health issues of the twenty-first decade. Type 1 diabetes affects up to 26,000 individuals and represents 5 to 8% of all diabetes admissions.
In a conclusion, the researchers discovered that genetics in the lungs had the greatest effect. Their research, which was reported in the journal Communications Biology, is the latest to find a relationship between the two. Professor O'Sullivan explains, "But what's striking is that the mutations that are linked to the biggest risk of developing the disease affect genes in another tissue entirely in the lung."
The results support the theory that respiratory viral infections can trigger the onset of type-1 diabetes. If the theory proves correct, drugs could be developed to target the key genes and slow the onset of the disease." It's a tantalizing piece of information," says Professor O'Sullivan. "This looks like a very important connection. Could we someday see a vaccine that protects some people against developing type-1 diabetes? That would be amazing."
The illness, which is frequently identified in childhood, necessitates the use of insulin daily. Although there is currently treatment, careful blood sugar control could help to prevent consequences like cardiovascular illness, strokes, and vision difficulties.
Researchers are currently aware of hereditary variations which increase the risk of developing type 1 diabetes. Scientists who sequence a portion of a kid's DNA from birth could utilize 67 genetic polymorphisms to determine if the kid would acquire type 1 diabetes by the age of 5 to greater than 90 percent certainty.
They're now attempting to find out why, which mutations are the most important, and whether to prevent the sickness from spreading. The Wellcome Foundation Case-Control Collaboration, which supports genome-wide association analyses, and the Biobank, which contains biomedical information on half a million individuals, provided the genomic information for the study. Sir Colin Giltrap made a grant, as well as the Ministry for Business, Technology, and Employment supported the project.
Considering the disparities in treatment identified, wellbeing professionals should contribute to efforts for continual qualitative development, including an emphasis on boosting acceptance and application of good practices.
In studies, there has been a growing emphasis on patient-centered results, and more research into these essential outcomes is needed. Type 1 diabetes treatment is primed to undergo additional radical change if players in the area focus on the regions that are best certain to make a lengthy influence.