When a person's throat and upper airway become partially or totally closed during sleep, breathing ceases for short periods of time.
Scientists at the Heart Research Institute (HRI) have discovered a link between nicotine levels in the blood and the amount of time people have less oxygen when sleeping in a first-of-its-kind study.
A Silent Sleep Threat For Smokers Was Discovered
In a new study published in the journal ESC Heart Failure, HRI researchers discovered that higher nicotine levels were linked to a 2.3-minute increase in time spent with oxygen saturations below 90%.
Smoking is common in specific areas and age groups, but smokers do not know the evil effects that can trouble them without giving any signals.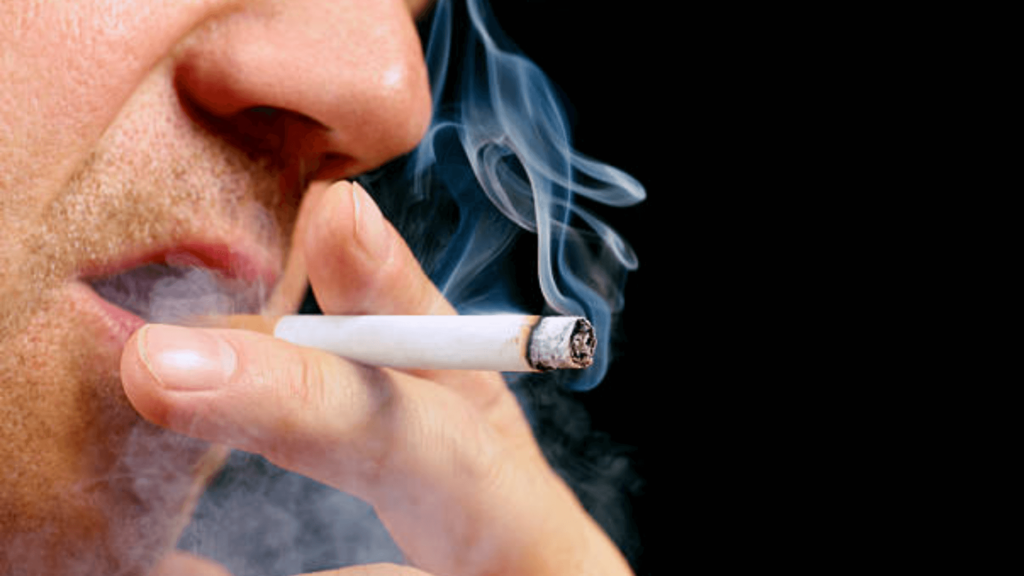 Many smokers feel that they have a sound sleep if they go to bed after a puff, but it is not that true as such habit can also prove deadly for them. During sleep time, one may have to face a lack of oxygen in the body which can lead to critical medical conditions during sleep only.
Time spent with oxygen saturation less than 90% is one of the indicators of the severity of sleep apnea of HRI's Cardiometabolic Disease Group, explained that this indicated that for every cigarette smoked, a person was more likely to have "dangerously low" oxygen levels.
"People who spend more time with an oxygen saturation below 90% have a higher risk of cardiovascular death than those who don't," Dr. O'Sullivan explained.
"We know smoking is harmful to the heart—one it's of the leading causes of heart attacks—and while it's established that smoking lowers blood oxygen levels, the effect of smoking on sleep apnea has yet to be defined."
We were able to quantify the effect of smoking on oxygen concentrations at night in persons with sleep apnea for the first time using blood concentrations of the primary nicotine metabolite.
"In persons with sleep apnea, a standardized rise in this metabolite was linked to 2.3 additional minutes with an oxygen concentration less than 90%. Time spent with an oxygen content of less than 90% has been linked to a poor cardiovascular outcome."
Sleep apnea and congestive heart failure are common coexisting conditions, but their interaction is unclear, so Dr. O'Sullivan's team studied hundreds of small molecules called metabolites to figure it out.
"Believe it or not, stiff heart failure—when the heart muscle can still pump blood but is stiff and unable to relax properly—is the most frequent kind of heart failure today, and there are essentially no therapy choices," Dr. O'Sullivan explained.
"We looked at changes in metabolites in the blood and connected them to the severity of sleep apnea.
Metabolomics is a relatively new field of study that looks into metabolites, which are molecules that make up your metabolism and play a significant role in disease.
They can reveal how one condition is linked to another, such as the implications of sleep apnea and heart failure in this case. Several metabolites are also important fuels for the working heart, and others serve as the heart's energy units.
The researchers looked examined metabolites and lipids in 1,919 persons from the Framingham Heart Study and 1,524 women from the Women's Health Initiative, both of which were conducted in the United States.
Although sleep apnea is relatively widespread (affecting one out of every four adults), the effects and connections with other disorders are still unknown. This study is unique in that it includes data from sleep tests, heart failure investigations, and metabolomic studies in the same individuals.
New insights into the link between lipid storage, energy storage, and heart size, and shape are also revealed in this study.