A COVID booster shot is an additional dose of a vaccination given after the first injection(s)' protection has begun to wane over time. After your immunity from the original dose(s) starts to diminish, you'll usually get a booster shot. The booster is intended to help people maintain their immunity for a longer time.
Booster Shots Provide More Protection Than Initial Shots
To counter the coronavirus infection, it is necessary to have a higher level of antibodies in an individual. The antibodies prove as the first defense of the body that can fight the infection and protect the body, but if this defense is weak, it can be made stronger with the help of a vaccine.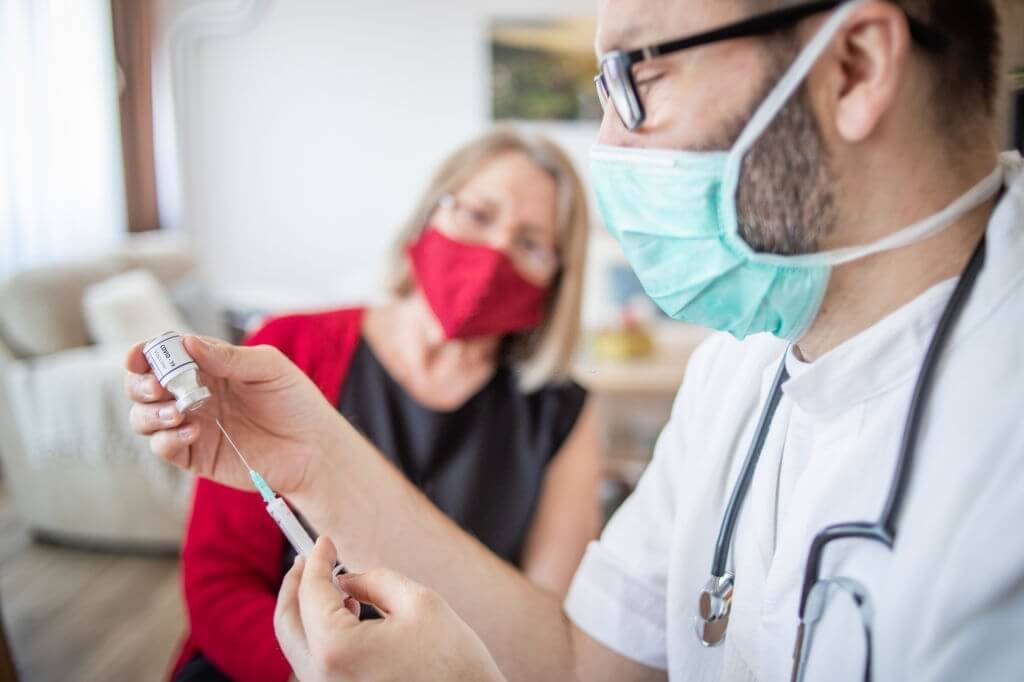 However, in many patients, the medical condition is such where the level of antibodies does not reach the expectation. Hence, they need to have one more dose of the vaccine compared to others who are with normal medical conditions. People who have diabetes or cancer can be considered as an example here.
If you're 18 or older, the CDC recommends getting a COVID-19 booster.
At least two months ago, you received the Janssen/Johnson & Johnson vaccine.
At least six months ago, you had both shots of either the Moderna or Pfizer COVID-19 vaccine.
Individuals who have a medical condition that causes immunosuppression are eligible for a second dosage of the vaccination.
"We know the mRNA vaccines provide a high level of protection against serious cases of COVID-19 that lead to hospitalization or death," said McDade.
After receiving the COVID-19 vaccine, you may have transitory symptoms similar to those experienced after receiving a flu shot, such as a sore, swollen arm where the shot was administered. For a day or two, you may have a fever, as well as body aches, headaches, and exhaustion. Swollen lymph nodes and chills are other possible side effects.
These signs do not indicate that you are ill. They show that your immune system is reacting to the vaccines and building up resistance to the coronavirus. People with moderately or severely weakened immune systems are given an additional dosage, formerly known as a third dose, to boost their response to the initial vaccine series.
"But immunity wanes over time, particularly levels of antibodies that help prevent infection, and we are seeing higher rates of breakthrough infections as a result, particularly in combination with the rise of the more infectious Delta variant," he added in the press statement.
When a person's vaccine series is finished, and their protection against the virus has waned, a COVID-19 booster is given. Some aspects will differ depending on the original series you watched.
If you're not sure if you fit these requirements, please examine the booster eligibility information above and speak with your health care physician. 
People with moderately to severely weakened immune systems receive an additional dose. This additional dose is intended to increase the immune response of immunocompromised persons to their original immunization series.
Some details will differ depending on the original series. If you are unsure whether you satisfy these standards, please examine the extra dose eligibility information and speak with your health care physician.
The FDA has approved three vaccine boosters Pfizer-BioNTech, Moderna, and Janssen/Johnson & Johnson and found that receiving a COVID-19 vaccine booster or additional dosage from a different manufacturer than your initial dose or doses is safe.
You will receive half of the original Moderna dose if you purchase the Moderna booster. Please double-check with the person who is giving you the shot.
The researchers have been studying antibody responses from spontaneous infection and after each dosage of COVID vaccinations since the pandemic began, and their findings have been reported in a variety of articles.