Since the outbreak of the pandemic, Kids are considered the most vulnerable group of Covid 19 infections. In the past few weeks, the cases amongst kids less than 5 years of age are continuously increasing creating a panic situation for both parents and medical agencies in the country.
The parents are constantly voicing their concerns about the protection of the children from the virus, the role of vaccines, and the effect of the infectious disease. 
Being Around Vaccinated People Can Protect The Unvaccinated Kids, Says Dr. Amy Edwards
In the United States children below 5 years of age are yet to receive their initial dose of vaccine and pharmaceutical companies are working rigorously on developing vaccination that will help in reducing the cases and hospitalization rate amongst kids of 1-4 years in the country.
Dr. Amy Edwards, one of the renowned medical directors of pediatric infection control at UH Rainbow Babies, states that to keep the little ones safe it is advised that everyone around the kids is vaccinated.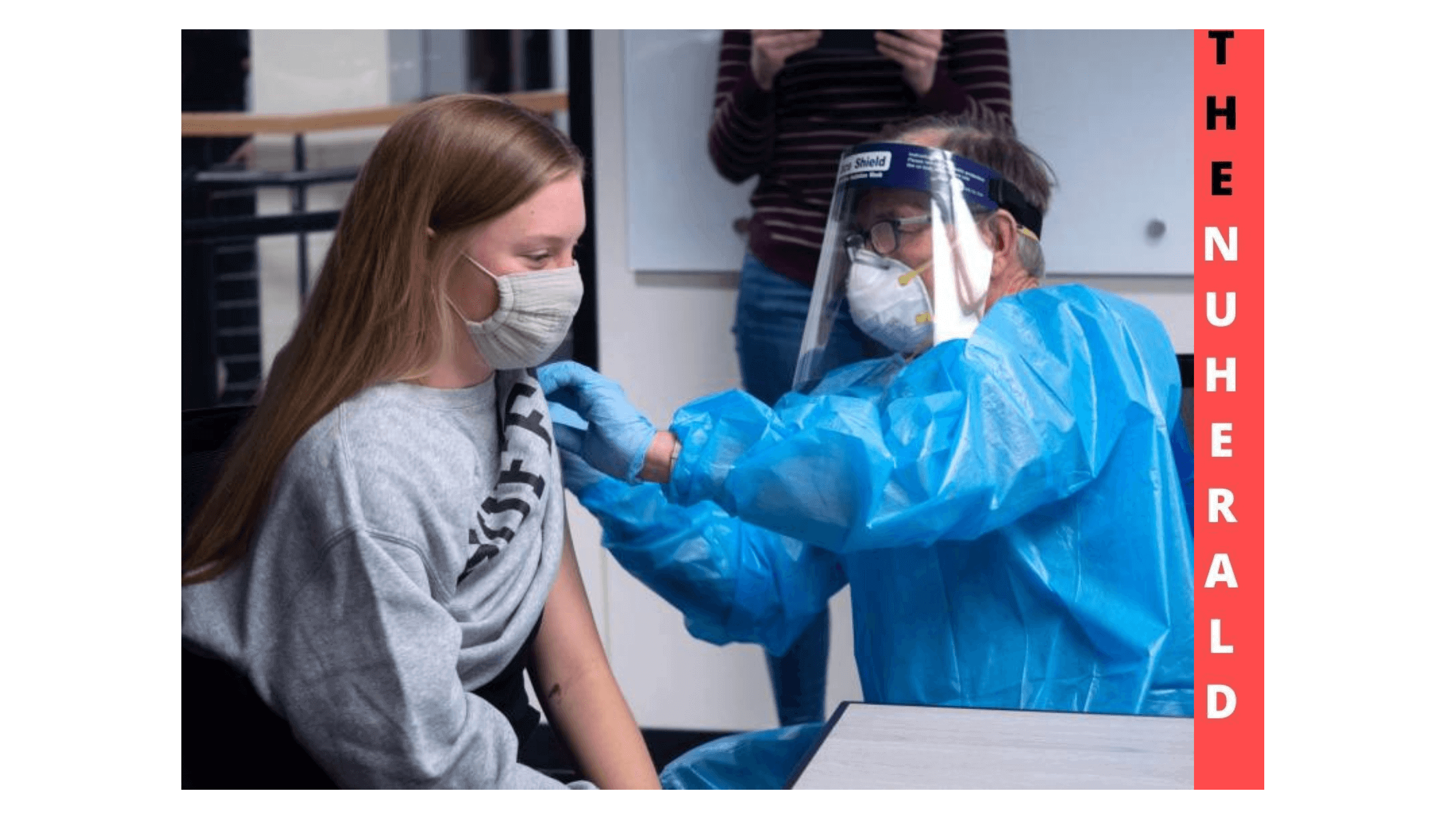 The medical director says, "Ensure people around your kids are vaccinated. It will give considerable protection against the highly transmissible omicron variant of covid 19."  She also stated the fact that parents or guardians must not consider this as complete protection against the new variant but surely a great preventive measure for the kids. 
Every research and study conducted by the medical authorities and scientists in the country defines that the transmission rate of Covid infection can be reduced considerably by vaccinating maximum citizens at the earliest.
Furthermore, the impact of parental vaccination on the children is maximum, especially amongst the unvaccinated kids which are below the age of 5 years and still waiting for the development of effective vaccines.
According to the data available with the American Academy of Pediatrics, there is a great surge in the positive cases amongst the kids and the tally stood around 1 million last week. All the records have been broken when compared to last year's winter peak. Previous winter, the cases amongst the kids were around 200,000 and there is a substantial amount of increase in the cases this winter surge. 
Although the hospitalization rate has increased, the mortality rate is not increasing at a very fast pace. Currently, in the US kids under the age of five are not eligible for the Covid 19 vaccination and parents have started to blame companies and the government for the major negligence.
Moreover, recent research and sturdiness have revealed that children can get maximum protection if the people around them are fully vaccinated. It must give motivation to the parents and guardians to get vaccinated as soon as possible and also protect the kids at home.
The vaccination rate is around 63 percent in the United States and has been increasing at a very slow rate some parts of the country have again started to show a rise in the cases and mostly the cases are amongst the unvaccinated adults.