Who is Cheslie Kryst? How Did She Die & What Was Her Death Reason "May this day bring you rest and peace"- Cheslie Kryst wrote on her Instagram before departing from this world. According to police, her body was found in front of her 60 story building in Midtown Manhattan on 30th January, Sunday. She jumped from her apartment which is on the 29th floor at The Orion.
Reports say that Kryst also left a note before committing suicide. In the note, she mentioned that all her belongings were to be handed over to her mother.
The thirty-year-old Cheslie was crowned Miss USA 2019. She was the oldest to win the title. Not just that, she was a licensed attorney by profession and also served as a correspondent for Extra.
Let us know more about the beautiful and inspiring soul that left us both broken and in shock.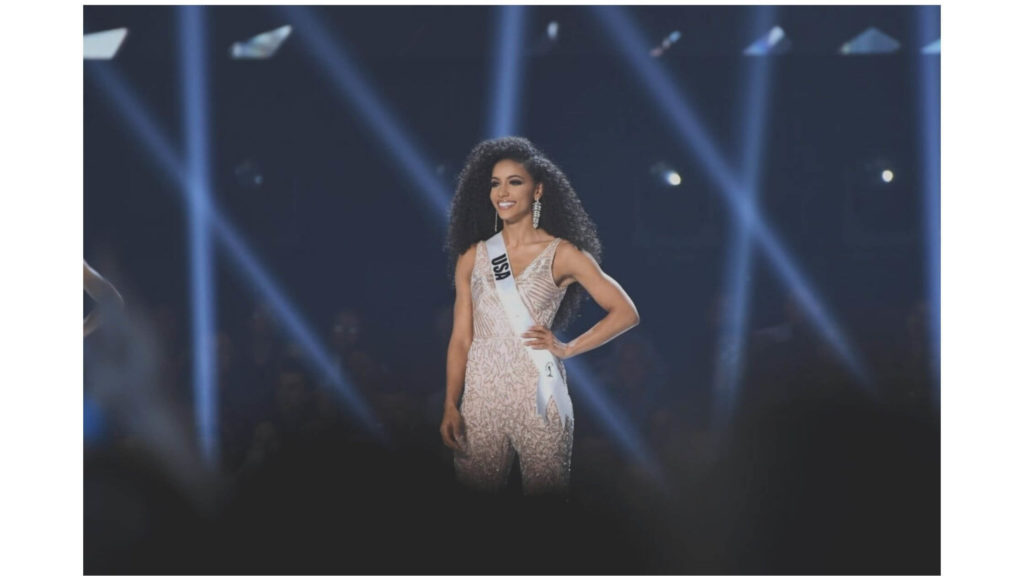 Early life
CheslieCorrinne Kryst was born on 28th April 1991. Her father is a Polish American and her mother is an African American lady. Kryst had five siblings, four brothers, and a sister. Most of her teenage days were spent in South Carolina.
Beginning of pageantry
Cheslie had a knack for participating in beauty pageants from her early days, which she might have inherited from her mother April Simpkins as her mother won the Mrs. North Carolina the US when Chesliewas just a kid.
Kryst's journey in the pageantry world started with her winning the title of Miss Freshman in Northwestern High School, situated in Rock Hill, South Carolina. Later, when her family shifted to Fort Mill, South Carolina, she joined Fort Mill High School where she again acquired the title of Miss Fort Mill.
But, after completing her high school in 2009, Kryst decided to take a break from pageantry and devoted her entire time to pursuing higher studies.
Education
She joined the University of South Carolina, where she attended the Honors College. Then, she joined Darla Moore School of Business. Even in business school, Kryst was engaged in extracurricular activities like being a member of Alpha Lambda Delta honor society and mock trial, along with Gamecocks women's track and field team. In the year 2013, she acquired her degree in marketing and human resource management with a distinction or cum laude for being in the top 20 % of her class.
After completing her graduation, Cheslie attended Wake Forest University School of law, situated in Salem, North Carolina. In 2017, she got her Juris Doctor or Doctor of Law and Masters of Business Administration or MBA.
Career as a lawyer
She got her license to practice law in North as well as South Carolina and started her work at Poyner Spruill LLP, as an attorney practicing complex civil litigation. Kryst worked voluntarily with no payment or pro bono for those clients who were low-level drug offenders. She even collaborated with Brittany K. Barnett on the Buried Alive Project to help a client get out of life imprisonment. She did not even charge a single penny for working in this case.
The reboot of a modeling career
Cheslie restarted her career in modeling by participating in Miss North Carolina USA 2017. She bagged the position of the fourth runner-up that year.
She again took part in the same beauty pageant competition in the year 2019 and finally won the title of Miss North Carolina USA. Thereafter, she represented North Carolina at the Miss USA 2019 which was held at the Grand Sierra Resort in Reno, Nevada. Krystal created history by being the oldest to win the competition at the age of 28 years and 4 days and also became the third woman from North Carolina to bag the prestigious title.
Cheslie Kryst Death Reason and How Did Cheslie Kryst Died?
She went on to add one more feather to her hat by serving as a special correspondent and then getting selected as a New York correspondent for an American television program Extra. Her work as a New York correspondent for Extra got her nominated for Daytime Emmy Awards not just once but twice. First, the interview with actor Terrence Howard gained quite popularity and led to her being nominated for the Outstanding Entertainment News Program at the 47th Daytime Emmy Awards. Next year too she got nominated at the 48th Daytime Emmy Awards.
Cheslie was a hard worker who made quite an impression on television as well as in the glamor world. Even academically she was a bright and competent student. Most of her adult life was spent on the betterment of society. She supported social awareness campaigns like Black Lives Matter. To help women carry themselves confidently in white-collar jobs, Kryst founded the fashion blog White Collar Glam where she gave dressing tips.
People like her are one in a million. Her death has been a soul-crushing incident for a lot of people out there. Incidents like these make us aware of the fact that taking care of our mental health holds such an important role in our lives. You can be out and about, winning and getting all the things you want. But if you fail to listen to the demands of that inner voice of yours, all your work eventually fades into oblivion.
Mental health awareness is becoming more and more important in this fast-paced world. Therefore, take care of yourself as well as your family and friends. Your one word or gesture can save a life from shattering.