Since the outbreak of the pandemic, New Yorkers are waiting for the situation to subside and things to get normalized. Positively, the number of covid cases in New York has dropped by 50% last week. The number of deaths due to Covid has also declined across the state.
Governor Hochul Provides The Latest Insights On Covid 19
The number of hospitalization last week was reduced to about 1/3. Moreover, the state recorded a total of 87 death yesterday. These affirmative statistics are bringing in a ray of hope for New Yorkers.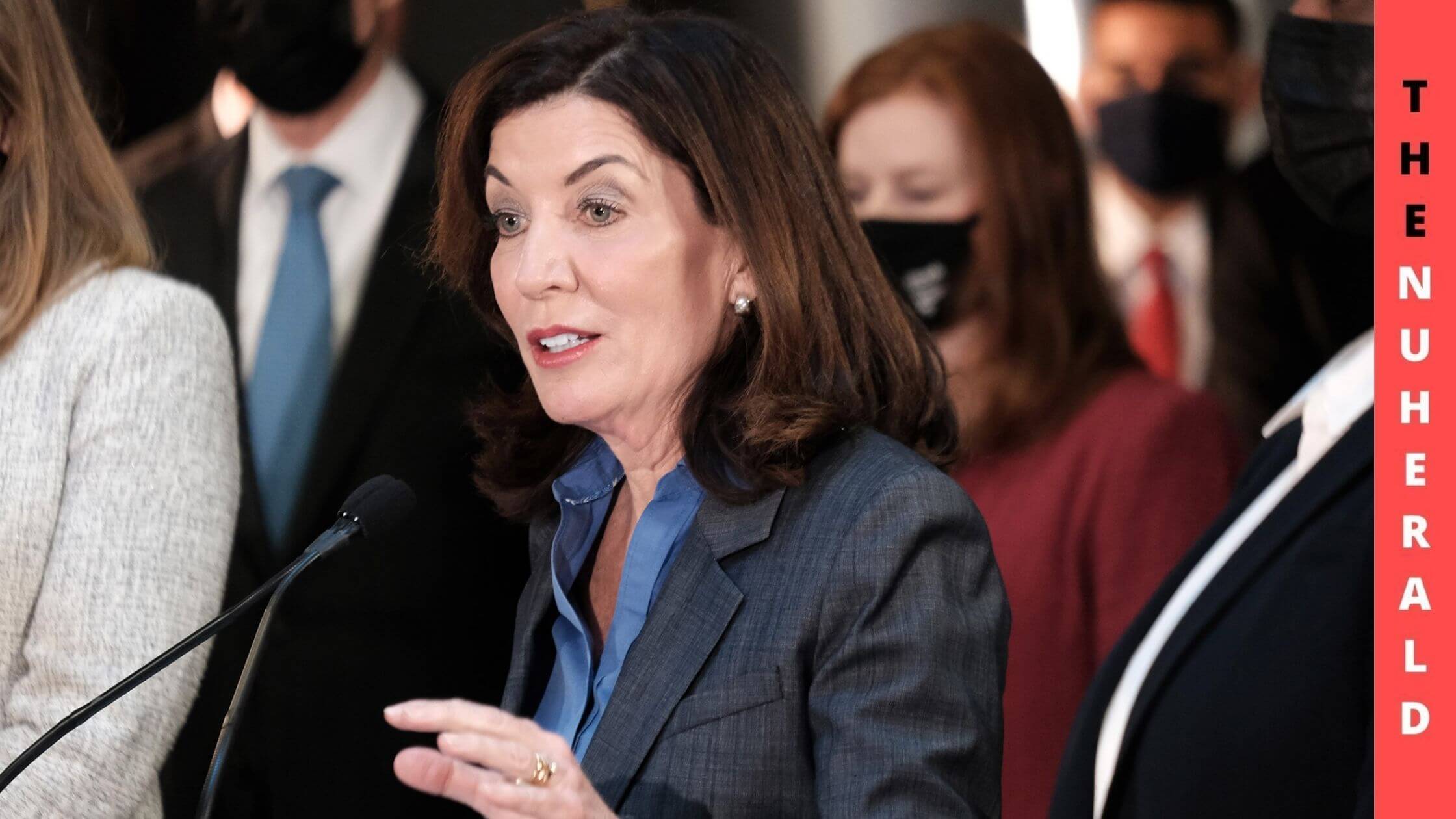 Hence, owing to the brief anticipation and patience of the citizen's Governor Hochul on Tuesday issued an official statement to update citizens with regards to the current status of Covid 19.
During this statement, Governor Hochul said, "We are closing the month of January surely on a positive note. There has been a considerable decline in the number of Covid cases across the state. There is a substantial possibility that soon we will be able to combat the pandemic and resume the pre-pandemic situation.
However, I would like to thank and appreciate every citizen of New York for their extended support, patience, and agility. However, to conquer the battle we need to continue our contribution by using the right tools. Our attention and vigilance will enable us to keep our community safe, business, and school open."
Governor Hochul while addressing the citizens said, "We need to follow Covid appropriate behavior and wear up masks to limit the spread of the virus. Also, support the vaccination drives. Get the booster dose at the earliest. The unvaccinated eligible children must get their vaccination at the earliest. Let us together guard the progress and march forward victoriously."
As per the latest data, the percentage of Covid positive cases in New York is 5.59%. The 7-day average of new patients being admitted due to Covid 19 is 506. The total number of discharges in New York is 2,72,395.
The test results reported in New York is 91,557 the total Covid 19 positive cases is 5,115. The 7-day positive percentage is 6.64% which was revolving around 8.6 percent the previous week.
According to Governor Hochul, if the declining curve continues for some more weeks, then the pandemic situation will be soon under control. The governor requests citizens to be patient, follow Covid norms, wear up masks and vaccinate themselves.
The administration is emphasizing the importance of vaccination and its role in limiting the spread of the virus. It urges citizens to vaccinate and wear up masks to support the declining curve.
The New York Governor is in direct touch with the White House Administration for all the assistance that is required to curb the omicron variant cases in the state. Citizens have to work collectively to beat the pandemic very soon.