UK Prime Minister Boris Johnson Arrive In Ukraine Says There Is 'Clear And Present Danger'. UK PM, Johnson arrived in Ukraine on Tuesday and was met with the Ukraine President, Volodymyr Zelensky. Before arriving in Ukraine, the UK Prime Minister tweeted, " Travelling to Kyiv today to meet president ZelenskyyUa for talks. As a friend and a democratic partner, the UK will continue to uphold the UK's sovereignty in the face of those who seek to destroy it".
UK Prime Minister Boris Johnson Arrive In Ukraine Says There Is 'Clear And Present Danger'In The Light of The Russian Invasion of Ukraine.
Both UK Prime Minister and Ukraine President met in Kyiv to discuss the Ukraine-Russian crisis. The UK Prime Minister's official Twitter account also posted, " Prime Minister Borris Johnson is in Kyiz meeting President ZelenskyyUa for talks. The UK stands with Ukraine and will hold Russia accountable for its destabilizing actions in the region''.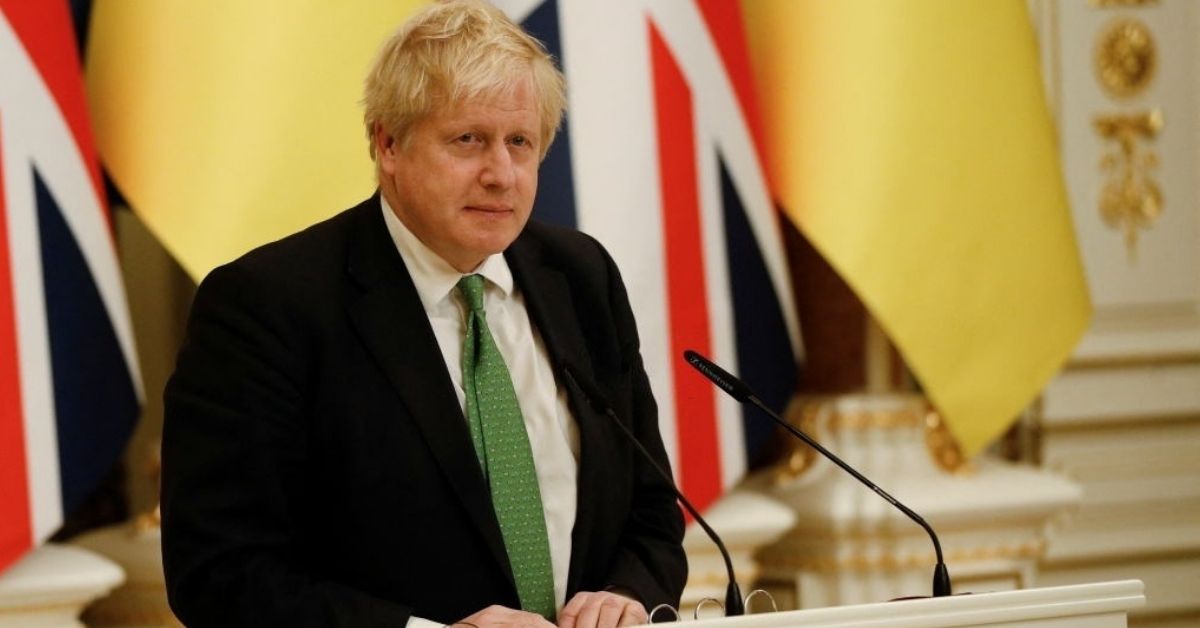 The Britain Prime Minister, Boris Johnson met with Ukraine president, Volodymyr Zelensky in light of the Russian invasion of Ukraine and also Russia refusing to step back from the invasion.
Borris Johnson warns that the Eastern European nation is facing "a present and clear danger". In the news conference that Johnson attended with Zelensky, the UK Prime Minister said, "Someone said, 'Were we exaggerating the threat; the US and UK are trying to big this up', That's not the intelligent we are seeing, it's a clear and present danger".
He also warned that the Russian invasion of Ukraine will be a "political disaster, humanitarian disaster, and military disaster". After his visit to Ukraine, Borris Johnson said  "We urge Russia to step back and engage in a dialogue to find a diplomatic resolution and avoid further bloodshed". While holding a press conference on his visit to Ukraine, Boris Johnson said, "This is a clear and present danger. We see large numbers of troops massing, we see preparations of all kinds of operations that are consistent with an imminent military ".
He also added, " It's about the whole European security architecture because be in no doubt about what I think President Putin is trying to achieve here. I think that he is trying, holding a gun as it were the head of Ukraine, get us to change the way we look at (European security)".
His visit to Ukraine was urged as Moscow has concentrated over 100,000 tropes on Ukraine's borders and is demanding security guarantees from the US. In a news conference in Kyiv, Johnson told, "It's vital that in Moscow, that they understand there will be automaticity in the way that we apply these actions so that the minute there is a further incursion into sovereign Ukraine territory then those actions will apply". He also added, "Putin is trying to undermine this, to impose a new Yalta and zone of influence'. He also warned," It wouldn't just be Ukraine. You have to think about Georgia, Moldova, and other countries".
The UK has been a supporter of sovereign Ukrain since the British Armed Forces trained over 22,000 Ukrainian troops to defend themselves against Russian separatists in 2015. The spokesperson of Borris Johnson said that Borris Johnson warned that " the situation was deeply concerning and there are no indications of Russia deescalating with more than 100,000 troops currently amassed The UK prime minister also pledged the UK's full support to Ukraine in the Russian invasion.
In the press conference held in Kyiv, the Ukraine President, Volodymyr Zelensky said, "It's not going to be a war between Ukraine and Russia; this is going to be a European way, a fully-fledged war".
Simultaneously to the arrival of Borris Johnson, Russian President Vladimir Putin hosted Hungarian Prime Minister Viktor Orban in Moscow, also Foreign Minister of Russia, Sergey Lavrov, and the US Secretary of State, Antony Belkin talked over the phone to discuss about the situation between Russia and Ukraine.
The UK Prime Minister was scheduled to talk with Russian President Vladimir Putin on Monday and was postponed due to the Downing Street reports. Borris Johnson also desires to talks with Vladimir Putin this week to discuss the same. According to the spokesperson of Johnson, the talk is rescheduled for Wednesday. Meanwhile, Vladimir Putin has accused the US of drawing his country into a war with Ukraine.