Uttar Pradesh Assembly Election 2022: BJP Denies Ticket To UP Women Welfare Minister Swati Singh. With the UP assembly election coming, BJP announced their list of candidates for the election. But, the sitting MLA of Sarojini Nagar, Swati Singh has been denied the ticket to the UP assembly election 2022.
Instead, BJP has nominated former Joint Director of the Enforcement Directorate, Rajeshawr Singh as the candidate of Sarojini Nagar constituency.
Both Swati Singh and her husband, Dayashankar Singh, Uttar Pradesh BJP vice-president was eyeing the candidate position of Sarojini Nagar. But the news of BJP denying ticket to both was a surprise to Swati and her husband, and also to other BJP members.
Uttar Pradesh Assembly Election 2022: BJP Denies Ticket To UP Women Welfare Minister Swati Singh From Sarojini Nagar
The report says that Swati Singh has been upset after her name was not on the list of candidates for the UP assembly election 2022. This also raised some speculations that Swati Singh will be leaving BJP and joining Samajwadi Party.
Samajwadi Party also released the list of their candidates in Lucknow but hasn't mentioned the candidate of Sarojini Nagar. This strengthened the speculation of Swati Singh joining the Samajwadi Party.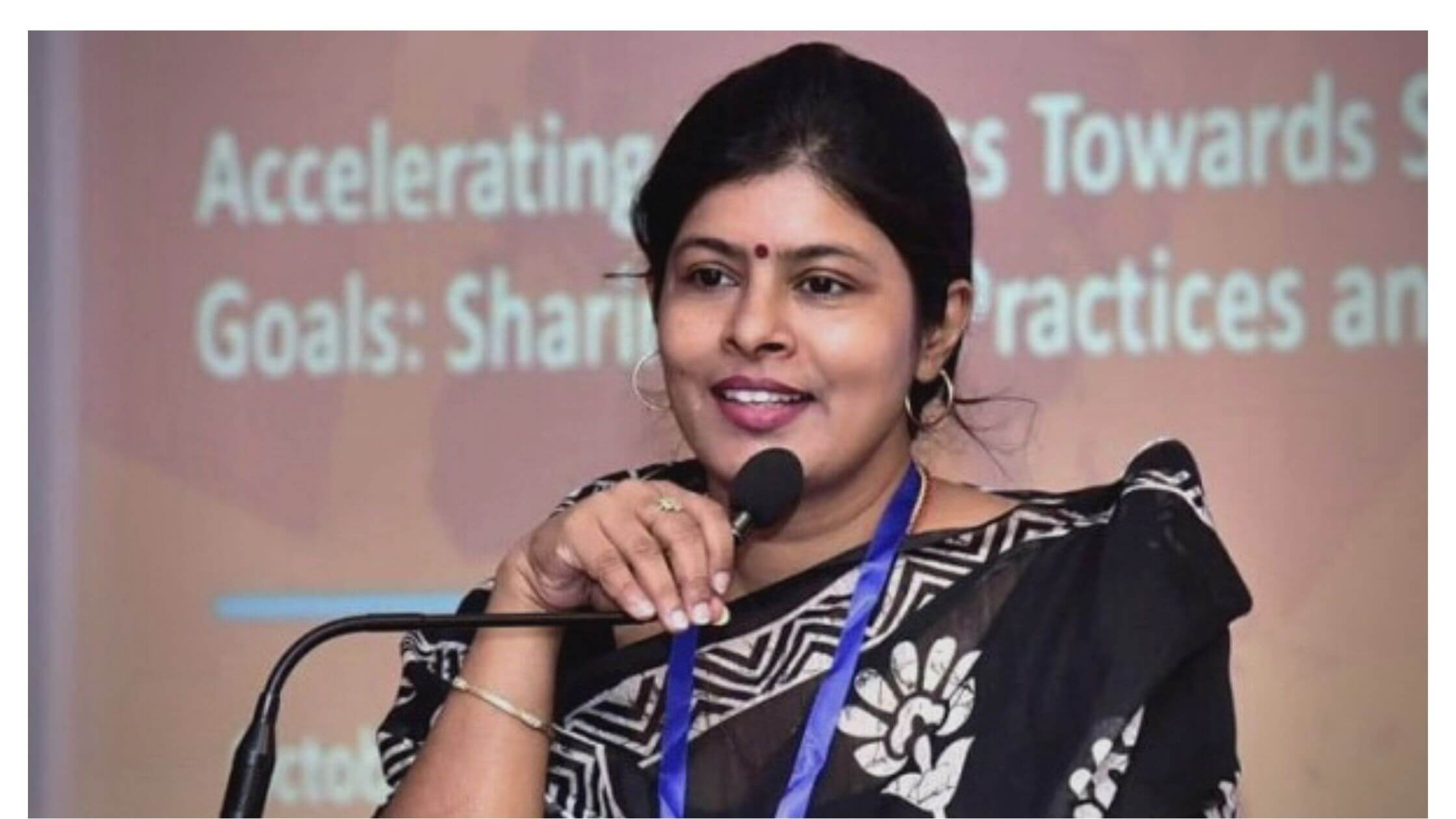 Later, after denying the ticket and speculations of Swati Singh leaving the BJP party, the sitting minister said to the media, "Do I look angry? I am in BJP since I was only 17 when I joined the party's students council. I am fully committed to the party. I will stay here and also die here. Whatever responsibility I am entrusted with in the future, I will fulfill it with complete integrity".
She also added, " I am part of BJP and will continue to remain throughout my life. No worker should question the decision taken by the party leadership. The party must have done it for good".
Dayashankar Singh, BJP UP vice-president reacted to the news by saying, " BJP's candidate list is great, the party has put a lot of thought behind it. This time we will win 9/9 seats. I welcome the decision of giving Sarojini Nagar ticket to Rajeshwar Singh, former ED Joint Director".
Swati Singh entered active politics in the year 2017 followed by the expel of her husband in 2016. In 2017, she participated in the position of MLA of Sarojini Nagar of Lucknow constituency as a BJP candidate and was elected as the MLA. Then she became a member of Chief Minister Yogi Aditynath's cabinet.
She also served as the president of UP BJP Mahila Morcha, which is a women's wing of BJP from the year 2016 to 2018. In the 2017 UP Assembly Election, Swati Singh defeated Samajwadi party candidate Anurag Yadav by a lead of 34,179 votes. Swati Singh's presence in politics was filled with alot of controversies and one of them was that of inaugurating a beer bar in the state. 
In November 2019, she was tangled in a case where an audio of Swati Singh threatening a police officer was released, and in that audio, it was heard that Swati Singh was allegedly threatening a Lucknow police officer to drop an FIR against Ansal Builders.
Uttar Pradesh Assembly Election 2022 will be held from February 10 onwards in seven phases. The counting of votes will be held on March 10. In the last Assembly Election that was held in 2017, BJP and allies had won 312 seats out of 403 assembly constituencies. Along with Swati Singh, BJP also denied the ticket to Assembly Speaker Hriday Narain Dikshit, and Brijesh Pathak's seat was changed.