Brad Wilson; Jaelin Kauf's Boyfriend Celebrates Her Silver Medal Win In Women's Mogul: Olympic Games Beijing 2022.American skier, Jaelin Kauf wins her first medal in women's mogul after her impressive performance in Beijing Olympics 2022. The celebration of Jaelin Kauf's win was celebrated long before the medal receiving ceremony when she completed her most difficult descent, by her boyfriend, Brad Wilson.
Brad was the biggest supporter of Jaelin present at the game and was hyping up his girlfriend throughout the game. Brad Wilson brought plenty of energy and cheers to Jaelin from the sideline and celebrated every move of his girlfriend, which gave more energy to the skier. 
2022 Winter Games: Brad Wilson Celebrates Girlfriend Jaelin Kauf's Silver Medal Win In Women's Moguls
Jaelin Kauf made her first appearance in Women's Mogul in the year 2018 in Pyeong Winter Olympics, in which she finished in the seventh position. But this time, at Beijing Olympics 2022, by her marvelous performance, Kauf won her first medal in Women's Mogul.
Kauf, unlike in 2018, didn't take any moments to ease off in the run and treated every run as if it were the final, which made her acquire the second position. Jakara Anthony of Australia won the gold medal by earning a total score of 83.09 points.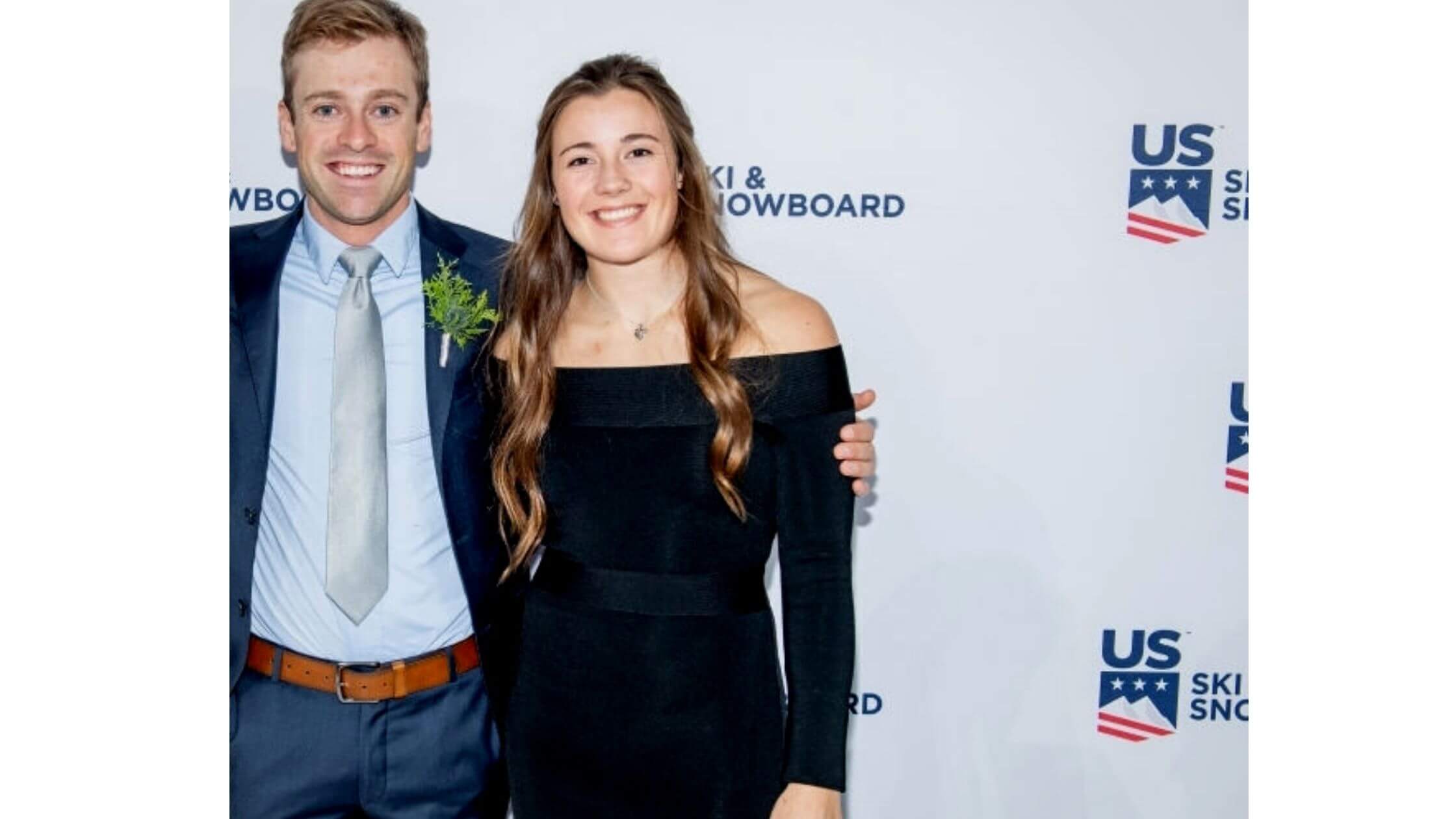 Kauf earned a score of 80.28 points and becomes the second medal winner of team USA at Beijing Winter Olympics 2022 followed by snowboarder Julia Marino's silver in slopestyle.
Brad Wilson, Kauf's boyfriend who was present at the game gave tremendous energy to Kauf in the game and was celebrating every jump and descent that she made.
Jaelin's family wasn't able to attend the game because of travel restrictions but Brad Wilson celebrated his girlfriend's victory as if it is his own victory. Halfway through the game, Brad Wilson started his own one-man party and was seen shouting and clapping from the sideline.
Followed by his celebration at the event, Wilson shared his happiness of Kauf winning the silver medal through his Instagram where he posted a photo of the whole team and wrote, "JaeKauf is an Olympic medalist! So proud of her. She is an absolute beast. After everything, she went through, she went out and skied herself". He also appreciated other members of the team in his Instagram post.
When showed the video of her boyfriend cheering and celebrating from the sideline, Jaelin Kauf was so happy and she said, "Oh my God, I love that video so much". She also added, " It means everything, Brad, he has just been such a big part of the support system".  Kauf also said that she is upset that her parents couldn't make it to the event but said that she will be home in a few days and will celebrate with them.
Jaelin, who won her first medal conveyed her happiness on the victory by saying, " Yeah, it has been a big fight to get back here, and I think all of that all of what I went through and especially what I learned from the last Olympics is why I was able to perform at these ones you know".
Jaelin Kauf and Brad Wilson started dating in the year 2020 but their friendship goes beyond it and has been friends of each other for several years.
The video of Brad Wilson cheering for his girlfriend has gone viral on social media and circulating on various social media platforms with the headline " The Proud Boyfriend Moment". Brad Wilson is also an American skier from Butte Montana. Wilson is a three-time World Cup winner and has five championship titles.
He was also voted as the FIS World Cup Rookie of the Year in 2012. Apart from being an American skier, Brad is also a Board of Director member of ID One Foundation. In Beijing Winter Olympics 2022, Brad Wilson was not able to make it to the final as he finished only in the 15th position of the qualifying round.