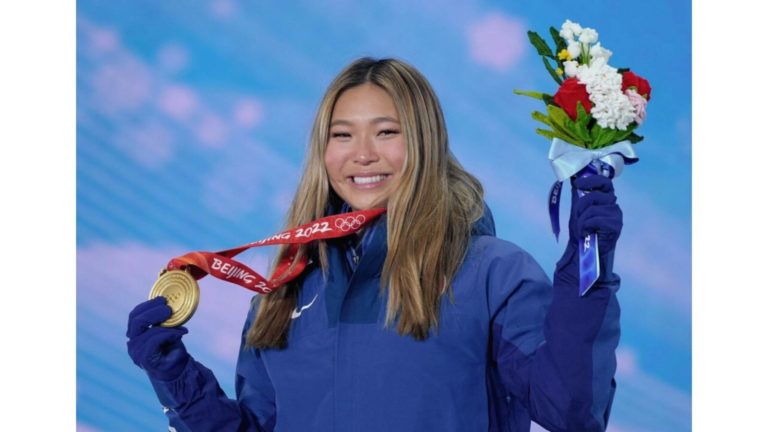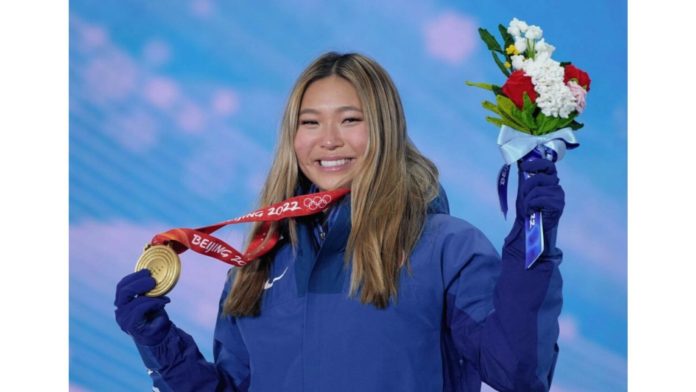 Chloe Kim Made History At Beijing Olympics 2022: First Woman To Win Two Gold Medals In Halfpipe, Things To Know About Chloe Kim Personal Life, Bio, Net Worth, Career. Chloe Kim of Team USA made history as the first woman to win two gold medals in the halfpipe competition. The former Princeton student won her first gold medal in halfpipe in the year 2018 at PyeongChang Winter Olympics and also was the youngest woman to win the snowboarding gold medal.
Kim raised the benchmark of the competition and made history on Thursday at the Beijing Olympics. Kim scored a score of 94.00 on her first run, 27.00 and 26.25 runs in her second two attempts. Her score in the first run was enough to prove that Kim have secured gold once again in snowboarding.
This is Kim's back-to-back gold medal in Winter Olympics. Queralt Castellet of Spain won the silver medal and Sena Tomita of Japan won the bronze medal.
Chloe Kim Personal Life, Bio, Net Worth, Career
While interviewing Kim after her win in the competition, Kim said to the media, "It just felt so inconsistent. I was like, I don't want to feel all this pressure of not being able to land my first safety run.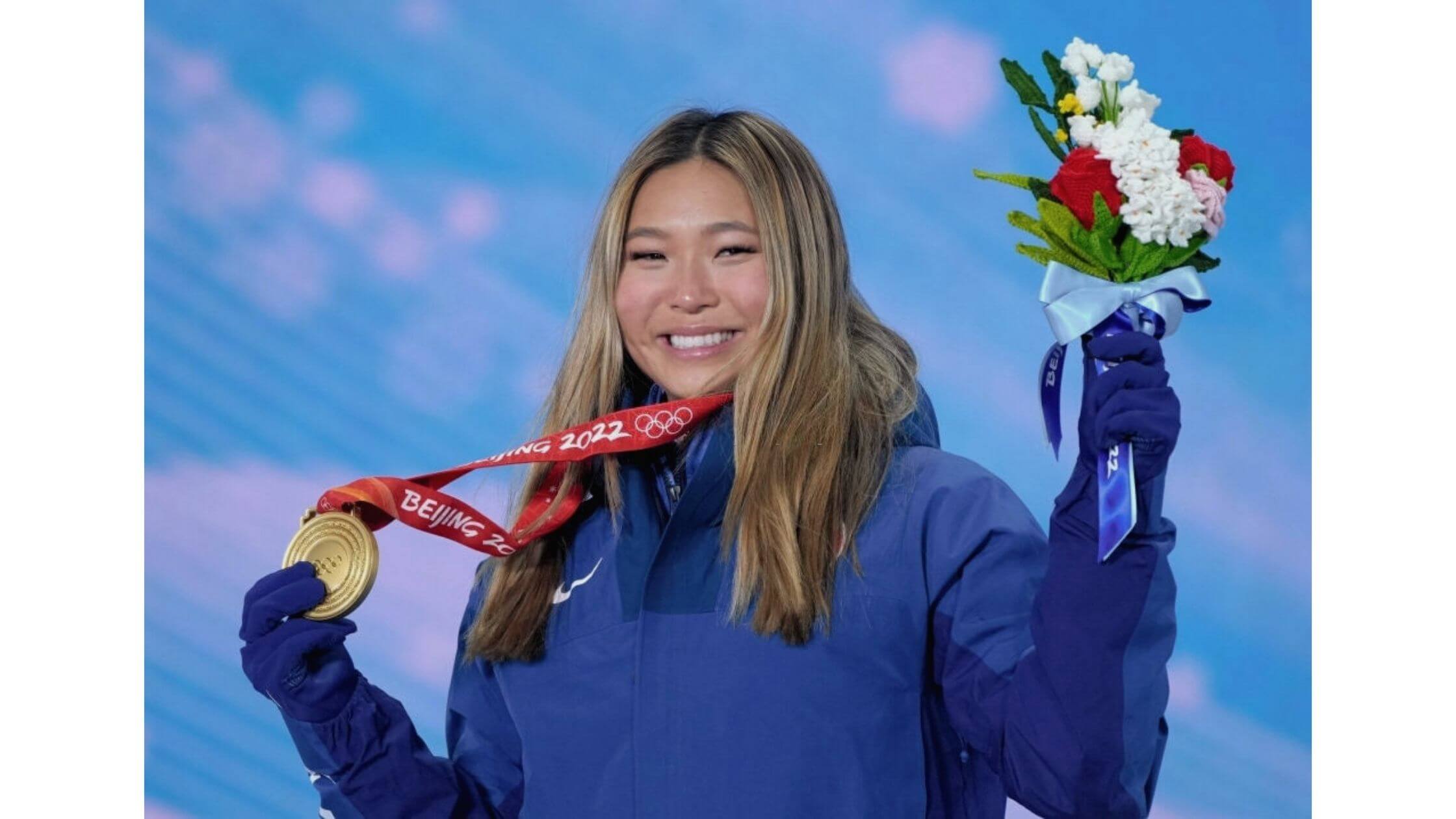 I just was so proud of myself". Later, she posted a photo on her Instagram where she wrote, "Today was insane! Thank you thank you thank you for all the love.
It still hasn't hit me yet but so proud to bring home another gold". The halfpipe coach of U.S Ski and Snowboard congratulated Kim on her second gold medal win
Chloe Kim Personal Life
Chloe Kim was born on April 23, 2000, in Long Beach, California, USA. She was raised by her parents Jong Jin Kim and Boran Yun Kim along with two siblings, Erica and Tracy. Kim's parents are from South Korea.
Kim's father, Jong Jin Kim was her biggest supporter in snowboarding and Kim has mentioned that her father dragged her to mountains at the age of 4 for snowboarding.
Her father immigrated to the USA in 1982 from South Korea and did minimum wage jobs. Later he attended El Camino College in Torrance and completed her education.
Jong Jin Kim drove six hours to the Mammoth Mountain Ski Area so that Chloe could practice snowboarding. Later Chloe's father quit his job to support her Olympic dreams. Kim was admitted to Princeton University in 2018.
Chloe Kim Career
Chloe Kim is one of the famous snowboarding athletes of the USA who started snowboarding at an early age. Kim's first breakthrough as a snowboarding athlete was at the 2014 Winter X Games.
Kim won a silver medal in superpipe in the competition behind Kelly Clark. In the next year, she won a gold medal at the 2015 Winter X Games beating Kelly Clark. At an age of 14, Kim became the youngest snowboarder to win gold medalist and later the record was broken by Kelly Sildaru when Sildaru won gold at an age of 13 in 2016.
In 2016, she wins her second gold medal at Winter X Games becomes the first person to win two gold medals at the Winter X Games below the age of 16. In total. Chloe Kim won six medals in Winter X Games.
Kim won a gold medal for snowboarding at the Winter Youth Olympic Games in 2016 and became the first American woman to win a gold medal in the game.
Chloe Kim's debut in Winter Olympics games was in 2018 at PyeongChang, South Korea. In her debut game, she won a gold medal in the half-pipe finals with a score of 93.75 points.
In the game, Kim became the first woman to land two 1080 degrees spins in a row at the Olympics. Kim won her first gold medal in Olympics at an age of 17 and became the first woman to win a gold medal in halfpipes at the Winter Olympics, again beating Kelly Clark who won at an age of 19. In the 2022, Beijing Winter Olympics, Chloe Kim acquired her second gold medal in the halfpipe finals and made history at the event.
Chloe Kim Height And Weight
Chloe Kim has a height of 5 feet 3 inches and weighs about 52 kgs. Chloe is of Asian ethnicity and her zodiac sign is Taurus.
Chloe Kim Net Worth
Chloe Kim has an estimated net worth of $400,000 but this is likely to increase with her last gold-medal win and also with sponsorships with brands like Nike, Toyota, and Monster energy.