Ayumu Hirano Made Olympic History: The Controversial Judgment In Snowboarding Halfpipe Final; Ayumu Hirano Bio, Personal Life, Career, Relationship, Net Worth, Height And Weight. Ayumu Hirano made next-level tricks by landing a triple cork for the first time in Olympic History. He won a gold medal in the halfpipe event at the 2022 Winter Olympics in Beijing after the controversial judgment.
He only scored 91.75 in his successful second run in which he performed the triple cork landing which has never been performed in Olympic history. But the judges gave first place to Scotty James of Australia with a score of 92.50.
Ayumu Hirano challenged the judges and repeated the three flips performed on a rotation while grabbing the board and won the gold medal for the men's snowboarding halfpipe final.
So, Hirano became the first Japanese athlete to win the gold in snowboarding at the Winter Olympics. He is also considered as the first athlete in japan who won the Olympic medals for three winter games continuously. Now, sports enthusiasts are searching more about the life of Ayumu Hirano and the following lines will help you to know about Ayumu Hirano's Personal Life, Career, Relationship, Net Worth, Height, and more.
Ayumu Hirano Personal Life
Ayumu Hirano a prominent snowboarder, and skateboarder was born on 29 November 1998 in a small city named Murakami, Niigata, Japan. Ayumu started his life with his father Hidenori Hirano and his mother Tomiko Hirano.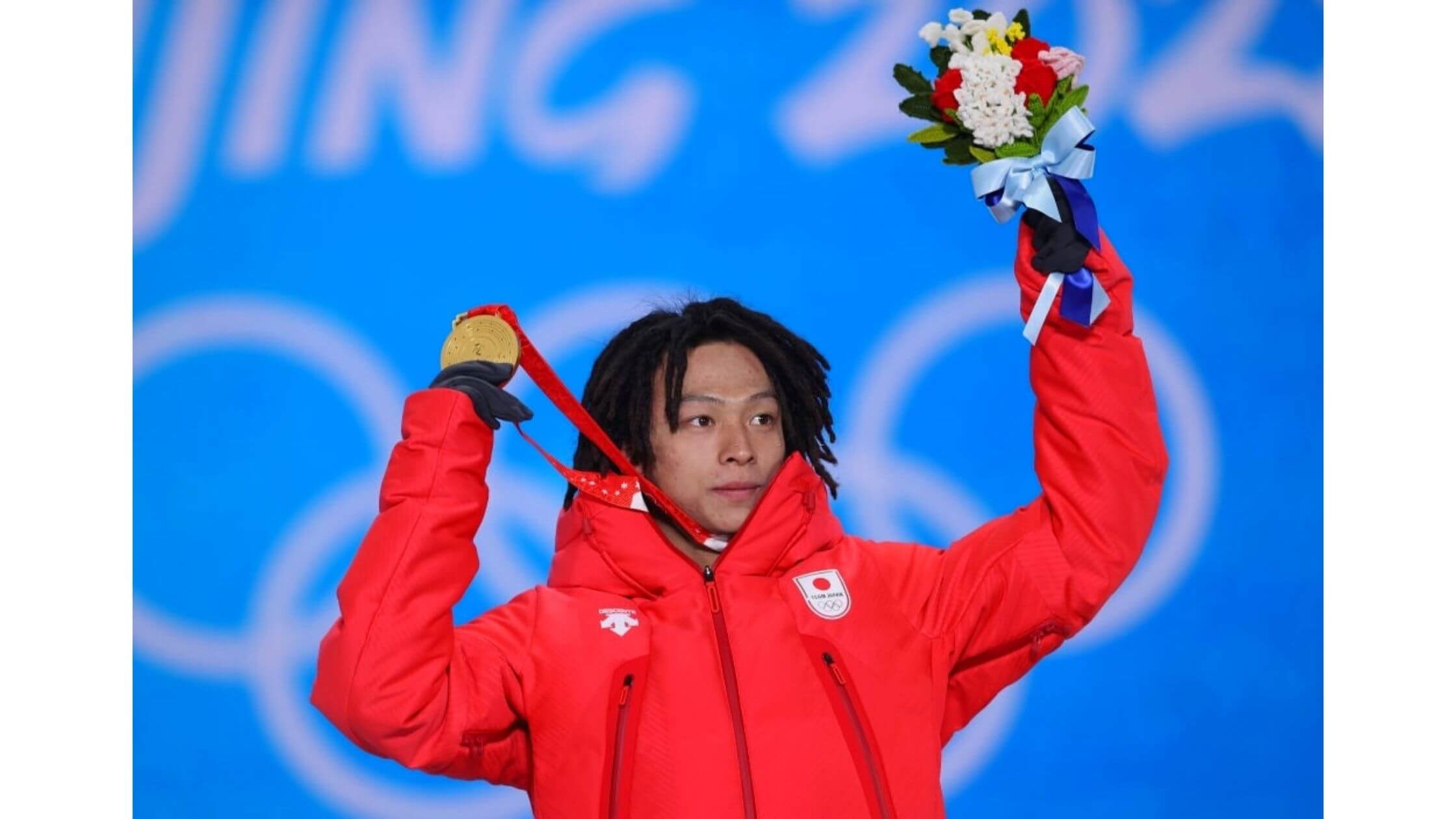 His brother Kaishu Hirano is also a famous Japanese snowboarder. His name Ayumu literally means "walk the dream" and he is carrying this meaning through his life. He is 23 years old now and his Zodiac sign is Sagittarius.
Ayumu Hirano Career
The three-time Olympic medalist snowboarder and Olympic skateboarder started skateboarding at the age of 4, following in the footsteps of his elder brother Kaishu Hirano and began snowboarding after a half year. His initial skateboarding team was "e-Yume Kids" at Nihonkai Skate Park and he participated in many competitions with this team.
Although he was interested in half-pipe snowboarding, there was not a half-pipe near his hometown. His father had taken him to Yokone ski resort in Yamagata Prefecture in which Japan's first permanent halfpipe is situated.
Burton, one of the leading snowboarding brands, has an intimate connection with Ayumu Hirano and they have been sponsoring Hirano since his childhood.
It was in 2011, he won the Burton US Junior Open which is considered his first international snowboarding success. But he was not officially allowed to enter the open division of the event due to his age of 12. But Ayumu Hirano amazed the audience with his great amplitude. After one year, he was invited to the Burton High Fives to participate in the open event.
In 2013, he competed in the Winter X Games in Aspen, Colorado, which is considered snowboarding's biggest non-Olympic stage. He won silver in this competition.
He became the youngest rider to achieve the title of Halfpipe World Tour Champion by winning first place at the Burton European Open, Second place at the Burton US Open, and a third-place at the Oakley Arctic Challenge.
Hirano won silver for both the 2014 and 2018 Winter Olympics. In the 2021 Dew Tour at Copper Mountain, He landed the first triple cork in halfpipe competition history. He won the gold medal for the halfpipe competition by repeating this triple cork landing for the first time in the Olympics.
Ayumu Hirano Relationship
As per the data, Ayumu Hirano has no girlfriend and he is not interested in dating someone. Now he is enjoying his single life privately and there is not much data about his relationship status.
Ayumu Hirano Net Worth
Ayumu Hirano is considered as one of the richest snowboarders and his source of earning is snowboarding and skateboarding itself. According to the analysis, Ayumu Hirano's Net Worth is approximately 1.5 million.
Ayumu Hirano Height And Weight
The Olympics-winning snowboarder Ayumu Hirano stands at a height of 5 feet 5 inches and weighs 50 kg.
Thank you for reading the blog. Stay tuned with us on TheNuHerald.com. And we are adding new things.