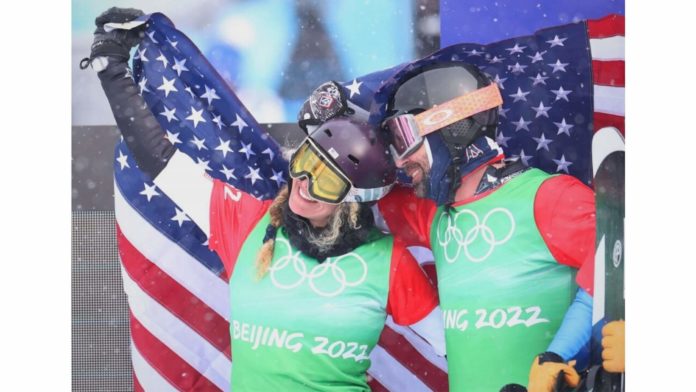 Nick Baumgartner is an American snowboarder from Michigan. Today, he is an Olympic champion who has won the gold medal in Beijing. Nick Baumgartner along with Lindsey Jacobellis, won the first-ever gold medal in a mixed team snowboard cross.
At the age of 40, he has become the oldest male snowboarder to ever win an Olympic gold medal. Lindsey Jacobellis has already won the gold medal for the women's snowboard cross. Jacobellis is 36 and Nick Baumgartner is 40 and they are longtime friends and the leading veterans of the sport for the United States. 
Nick Baumgartner And Lindsey Jacobellis From The USA Won Gold In Winter Olympics
After winning the second gold medal in the Winter Olympics, Lindsey Jacobellis said, "We are the 80s babies. We came in hot today and we are really excited about it".
Nick Baumgartner was participating in the Olympics for the fourth time and this was his first gold medal in his entire career. He came to Beijing as the oldest American athlete and the oldest American Snowboard in the entire Winter Olympic history.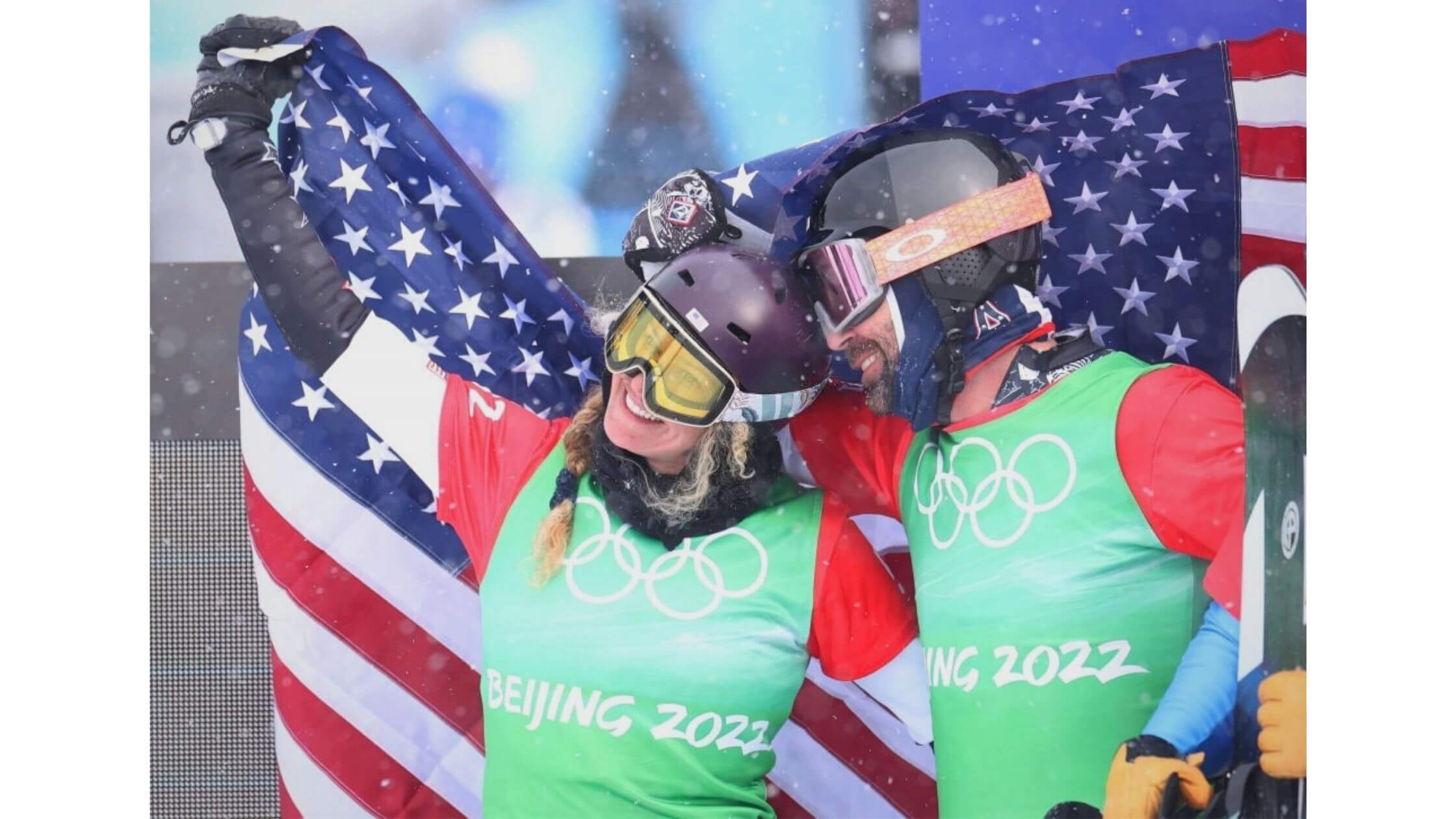 After winning his career first gold medal, he said, "It's days like two days ago that make today feel so good. I was proud to show everybody what I was worth". 
Nick Baumgartner – Personal And Professional Life
Nick Baumgartner was born on December 17, 1981, and he started off-road racing in 2011 and won the Rookie of the Year "Stock Truck" award and also advanced to Pro Light trucks in 2012.
At the snowboard cross event at FIS Snowboarding World Championships 2009 conducted in Gangwon, Nick Baumgartner won a bronze medal. In 2008, he won his first world cup victory in Lake Placid, New York.
Even though he was selected for the 2010 Olympic team, he was rejected from the World Championship team of 2011. So he went to train at Copper Mountain and he faced an accident during training which broke his collar bone. 
Along with snowboard crossing, he also started off-road racing in 2011. He joined the Stadium Super Trucks in 2013 and finished in sixth position in its inaugral race at University of Phoenix Stadium. In the year of 2013, he prticipated in six races and finished ninth in points. 
Nick Baumgartner completed his high school studies from West Iron County High School at Iron River and he joined in Alaska Pacific University Nordic Center. He has participated the Olympics for four times in 2010, 2014, 2018, and 2022 and won one gold medal at Olympic games.
In 2010 Olympic Winter Games conducted in Turin he completed snoboard cross in the 20th position and this was his first Olympic game too. In 2014, Sochi Olympic Winter Games, he completed as 25th in snowboard cross and in 2018 PyeongChang Winter Olympic games, he completed as fourth. 
His only son named Landon is an American wrestler and high school wrestling states champion at 189 lbs in 2000. As like snowboard cross and off-road racing, Nick Baumgartner is also interest in football, beach volleyball, mountain biking, wakeboarding, softball, and mountain boarding. 
Nick Baumgartner Net Worth
The net wroth of Nick Baumgartner is estimated as approx $2-3 million.